Princess Diana's Shadow Looms Over Charles and Camilla's Canada Tour
The long shadow of Princess Diana will still be felt by Prince Charles and Camilla, Duchess of Cornwall, on their current tour of Canada, royal commentator Rafe Heydel-Mankoo has told a British news station.
The comments made by Heydel-Mankoo were broadcast on GB News as the prince and duchess left Britain on Tuesday to embark on their tour of Newfoundland and Labrador, as well as Ottawa and the Northwest Territories in Canada from Tuesday through Thursday.
The tour is being made to commemorate the Platinum Jubilee of Queen Elizabeth II, who is also the Queen of Canada. However, the visit also falls in the year marking the 25th anniversary of Diana's death in a Paris car crash.
The late princess visited Canada with Charles during their marriage and the princess was highly popular among Canadians.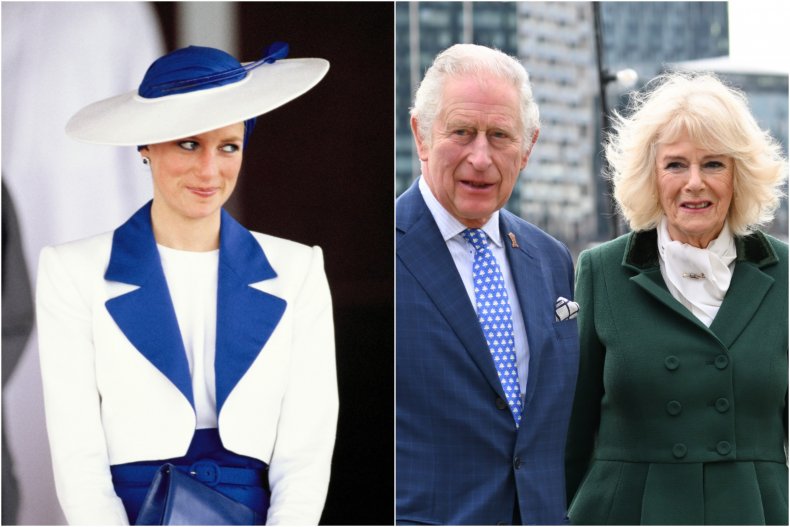 Heydel Mankoo told GB News that though general support for the monarchy may be falling amongst Canadians, the royals themselves—such as the queen and Prince William and Kate Middleton—are still hugely popular. But with Charles, the relationship is more complicated.
"There's still a huge amount of love and interest in William and Kate," he said, "less so for the Prince of Wales and the Duchess of Cornwall unfortunately and that's because every time they go to North America, the North American media immediately raise Diana."
He continued that Britain has "gotten over the Diana issue," but that "a quarter of a century after her death Diana's shadow looms heavy over the Duchess of Cornwall."
A notable visit to the country by Diana alongside Charles took place in 1986 when the couple took in the Expo '86 world fair in Vancouver. At the time Diana was living with the eating disorder bulimia nervosa. During the expo visit, she fainted, which was widely reported on by the press.
Speaking on tapes recorded and sent to her biographer Andrew Morton, Diana said of the incident:
"We'd been walking round for four hours, we hadn't had any food and presumably I hadn't eaten for days beforehand. When I say that, I mean food staying down. I remember walking round feeling really ghastly.
"I didn't dare tell anyone I felt ghastly because I thought they'd think I was whinging.
"I put my arm on my husband's shoulder and said, 'Darling, I think I'm about to disappear,' and slid down the side of him."
Despite the incident, the princess continued with her packed schedule of engagements. Later on in the tour, Charles made a joke about Diana's fainting to the press:
"My wife is feeling much better now than she was earlier in the afternoon and it's entirely due to the extremely advantageous conditions that pertain in British Columbia—the weather and the general fertile conditions—which have ensured she's about to have sextuplets, which is really why she fainted. It's not actually true."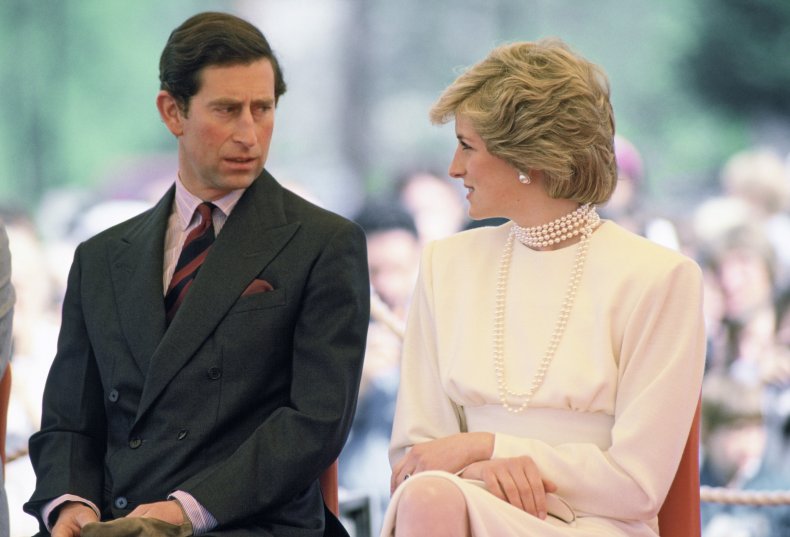 In recent years this joke has been used by some to illustrate the prince's uncaring nature towards his wife. Biographer Sally Beddel Smith told CNN's Diana docuseries: "He showed a lack of sympathy. It was an indication that he didn't care as much. That something had gone out of the marriage."
Despite royal commentators previously telling Newsweek that Charles and Camilla could expect a warmer reaction in Canada than William and Kate and Prince Edward received on their visits to the Caribbean, Canadians are increasingly debating the future of the monarchy in the country.
Recent polling in Canada suggests that support for the country remaining under a constitutional monarchy is falling. Research undertaken by the Angus Reid Institute in November 2021 found that 52 percent of respondents said they did not think Canada should continue as a constitutional monarchy—compared to 38 percent who answered in the same way in 2016.
The queen has maintained close ties with Canada throughout her 70-year-reign and is reported to have regular phone calls with the prime minister.
The current incumbent Canadian prime minister, Justin Trudeau, was received in person by the monarch at Windsor Castle earlier this year after she recovered from COVID-19.
Trudeau said in a press conference after his meeting: "I have had the particular privilege of having known Her Majesty for about 45 years now, and I can tell you that in my conversation with her this morning she was as insightful and perspicacious as ever, very interested in what is going on, asked me all sorts of questions about Canada."
The queen has visited Canada more than any other commonwealth realm throughout the course of her reign.