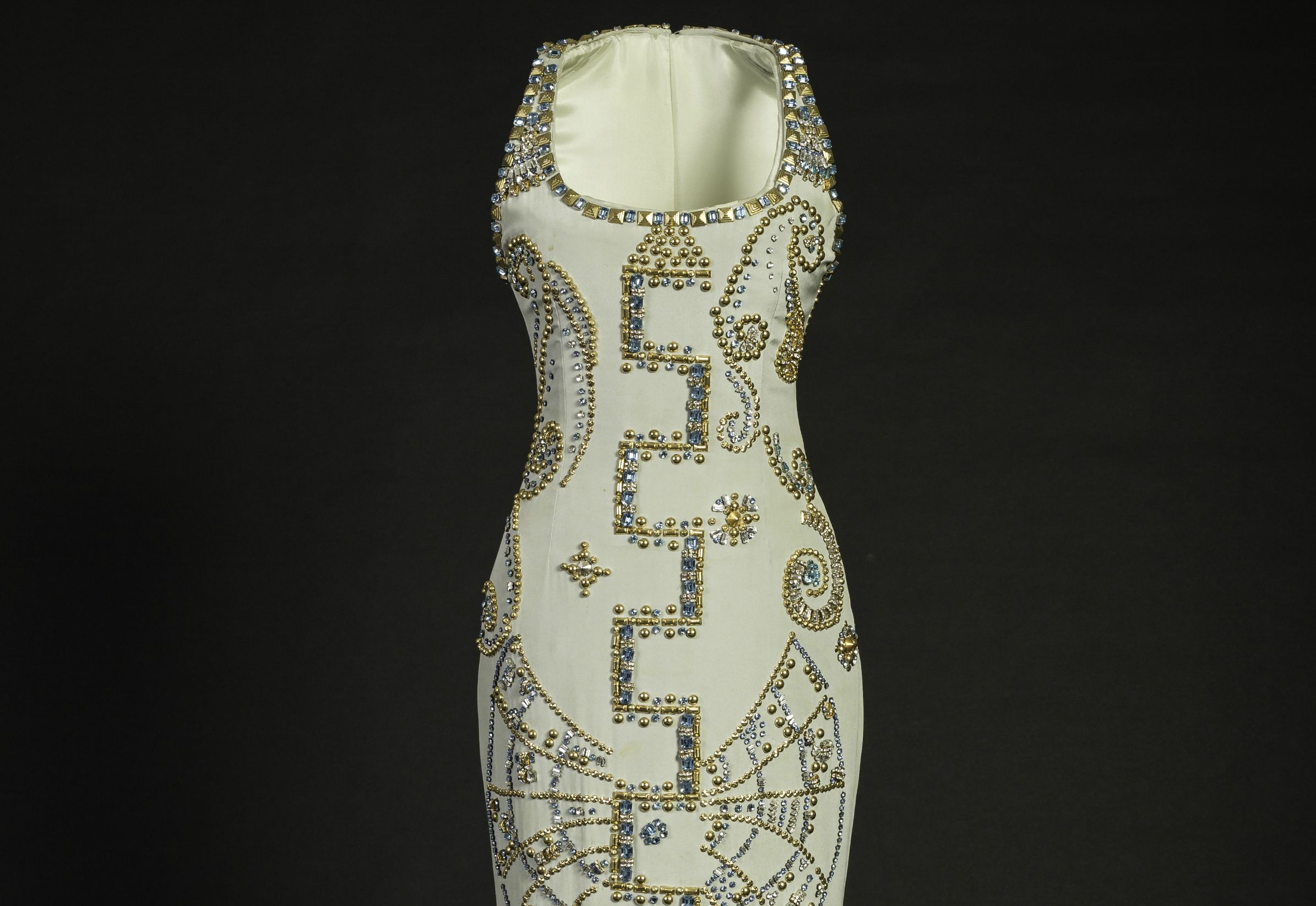 A new exhibition at Kensington Palace marking the 20th anniversary of Princess Diana's death will open its doors to the public Friday.
Diana: Her Fashion Story traces the evolution of the late royal's style from her life before marriage to Prince Charles right through to her final years, after the couple divorced.
The fashions on display include the iconic midnight blue Victor Edelstein gown that Diana wore to a White House function in 1985. It was dubbed the "Travolta dress," so called because she famously danced with the actor John Travolta at the event.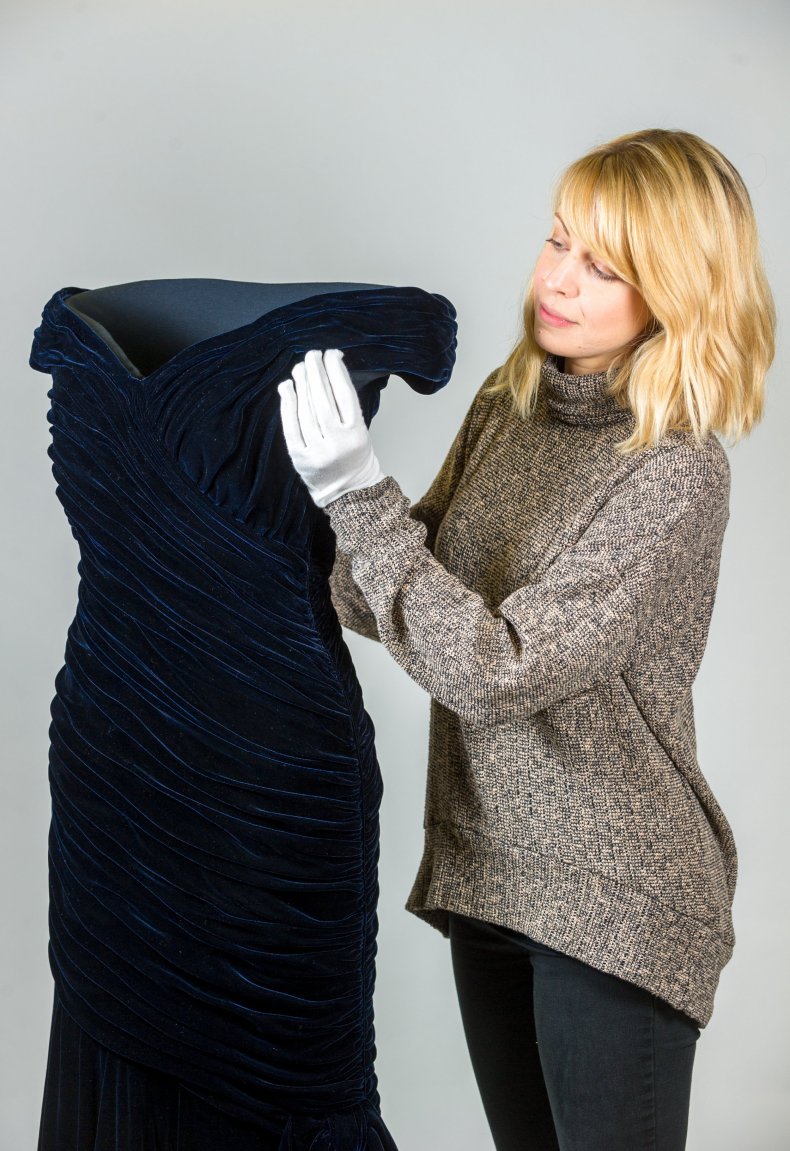 The outfit was one of 79 dresses that Diana gave to Christie's auction house to sell in June 1997, just two months before her untimely death. The proceeds were donated to AIDS and cancer charities.
The "Travolta dress" was auctioned again in 2013 when a private buyer bought it for $362,424. Auctioneer Kerry Taylor said it was purchased by "a British gentleman as a surprise to cheer up his wife."
Related: Photographer Mario Testino on Princess Diana, David Bowie and the Industry
Exhibition co-curator Libby Thompson tells Newsweek that the dress was the item she and curator Eleri Lynn most wanted to feature in the exhibition. It was donated by its new owners, who choose to remain anonymous.
The 25 outfits on display also include the pink chiffon blouse by Emanuel that Diana wore in a Vogue photoshoot in 1981, which coincided with the news of her engagement to Charles.
"It became synonymous with the engagement. It became a style found on the high street—everyone wanted to copy the high-neck frilly blouse," says Thompson.
Diana became symbolic as a fashion icon as much she did for her royal status and charity work. "In the 1980s, Diana was plunged into this media frenzy," Thompson says. "Royals before that hadn't had that experience. Everything she wore was photographed and commented on. Everyone had a fascination with Diana—that hadn't been done before."
Throughout the exhibition, a few familiar designers regularly appear, including Catherine Walker, whom Diana wore extensively throughout her years in the public limelight.
Walker's company donated many of the 25 pieces displayed, including the blue silk chiffon evening gown Diana wore to Cannes film festival in 1987 and some of the power suits she wore in her final years on official work engagements.
But, in the final room of the exhibition, are perhaps Walker's most iconic looks for Diana—three of the dresses she wore in her final portraits, shot by photographer Mario Testino for Vanity Fair.
In the ethereal shoot, Diana wore a green velvet halterneck dress, a grey silk satin dress with pearl embroidery and a black velvet gown, all designed by Walker.
It is these soft images by Testino, and Walker's outfits, that continue to be the lasting image of Diana.
"That's why we wanted to end the exhibition in this room," Thompson tells Newsweek. "We've titled [this section] 'Diana,' because it's sort of her becoming herself. She wasn't dressing for a particular role anymore. It was her pared back."
Diana's sons, Princes William and Harry, have yet to see the exhibition and Thompson says they didn't reach out to them in the curation process.
Diana: Her Fashion Story, runs at Kensington Palace, London, from Friday 24 February