Princess Diana's Trick To Protect Young Nieces From Paparazzi Revealed
Princess Diana's nieces have revealed a trick she used to spare them a "terrifying" encounter with the paparazzi.
Twins Lady Eliza and Lady Amelia Spencer told Tatler they had no idea how important their aunt was during her lifetime.
The princess was killed in a 1997 Paris car crash while being chased by photographers when the sisters were just five.
The two nieces, now 28, told the magazine they learned about Diana through staff at their father Charles Spencer's family estate, Althorp, in Northamptonshire.
However, Eliza described early memories of her as "incredibly warm, maternal and loving.
"She always made an effort to connect with us as children and had a talent for reading children's hearts."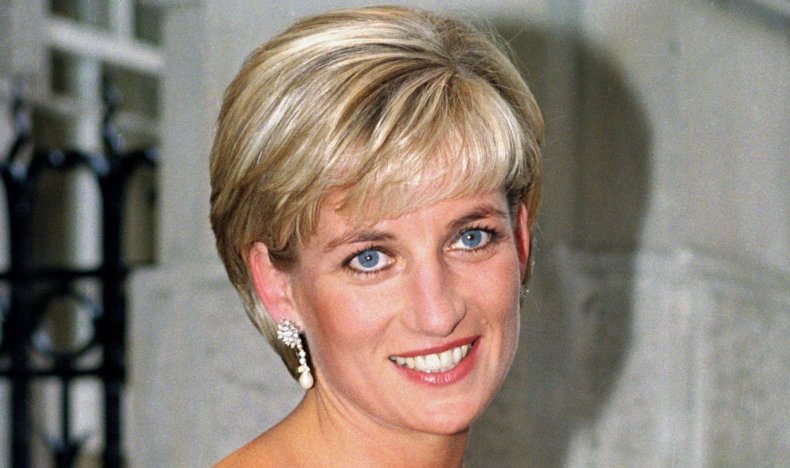 Diana also seemingly had a talent for giving photographers the slip after years of being pursued by the paparazzi.
The twins grew up in Cape Town, South Africa, and told Tatler of an encounter with the media during a visit to seaside town Noordhoek, in Western Cape.
Lady Eliza said: "Obviously it could have been quite terrifying for us, being so young and not understanding what was happening.
"But she turned it into a game of who could get back to the car first.
"It was amazing how she protected us in a way that made us feel safe and not frightened."
Lady Eliza added: "We had no idea what she was doing at the time. As a child, I realized the enormity of the loss for my father and family.
"It was only later that I came to understand the significance of the loss of her as a figure in the world."
Earl Spencer is Princess Diana's brother and spoke movingly at her Westminster Abbey funeral about the role her "blood family" wanted to play in raising Prince Harry and Prince William.
He said: "I pledge that we, your blood family, will do all we can to continue the imaginative and loving way in which you were steering these two exceptional young men so that their souls are not simply immersed by duty and tradition, but can sing openly as you planned."
The comments were interpreted at the time as hostile to the monarchy, who had stripped the princess of the title, Her Royal Highness, following her divorce from husband Prince Charles.
More recently, Earl Spencer has been calling for justice for the princess over the way she was treated by BBC journalist Martin Bashir.
The Newsnight interviewer secured a sensational interview with the princess, but only, Spencer claims, after sending falsified financial records suggesting her staff had betrayed her.
Princess Diana's bulimia and marital strife have been brought to life by the latest season of The Crown.