How to Watch the Royal Wedding: Live Stream Princess Eugenie and Jack Brooksbank's Nuptials
Princess Eugenie of York and her fiancé Jack Brooksbank will become husband and wife in front of roughly 850 guests at St. George's Chapel while 1,200 citizens await their union on the grounds of Windsor Castle on Friday morning. There's a possibility millions more will tune into the royal occasion as well.
Although not expected to draw the same type of numbers Prince William's 2011 wedding with Kate Middleton, Duchess of Cambridge—more than 27 million Brits and 23 million Americans were glued to television sets during their wedding day—nor as many as Prince Harry and Meghan Markle's May ceremony, Eugenie's wedding will still be viewed by people all around the globe.
British network ITV will broadcast coverage of the royal celebration starting at 9:25 a.m. London time (4:25 a.m. ET), giving viewers in the U.K. the chance to see guests arrive to the wedding venue as well as Brooksbank and Eugenie's journey to St. George's Chapel. The network will also have cameras inside the church so fans can watch along during the ceremony, which starts promptly at 11 a.m. London time (6 a.m. ET).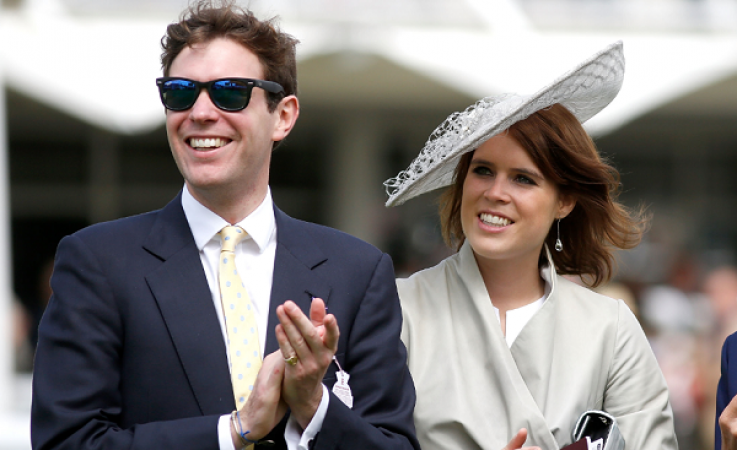 Coverage of the wedding will air on popular ITV news program, This Morning, hosted by husband and wife duo Eamonn Holmes and Ruth Langsford. The hosts will provide commentary of every moment of the wedding as cameras capture all the happenings in Windsor. Later in the evening, ITV will air highlights of the event during a special program, The Royal Wedding; A Family Celebration at 8 p.m. local time (3 p.m. ET).
The BBC, which aired Eugenie's cousins William and Harry's wedding, will air highlights and clips of the wedding throughout the day, but there will be no live broadcast of the entire wedding.
Viewers in the U.S. will be able to watch the wedding live on the TLC network. In addition to airing This Morning's coverage of the festivities in real-time, Americans can also watch the wedding on TLC's live stream starting at 4:45 a.m. ET. A three-hour, commercial-free live stream can be accessed on TLC's website, although visitors will need to log in with their cable provider information.
Viewers all around the world can watch Eugenie and Brooksbank tie the knot, because a live stream of the wedding will be available on outlets including ITV's website. Fans can also view the wedding on British publication The Telegraph's website.
Australians hoping to catch the event will be able to tune in via the website of ITV's Australia affiliate, Channel 7, while Canadians may be able to catch the live feed on the royal family's Facebook and Youtube pages.