When is the Next Royal Wedding? Princess Eugenie and Jack Brooksbank to Exchange Vows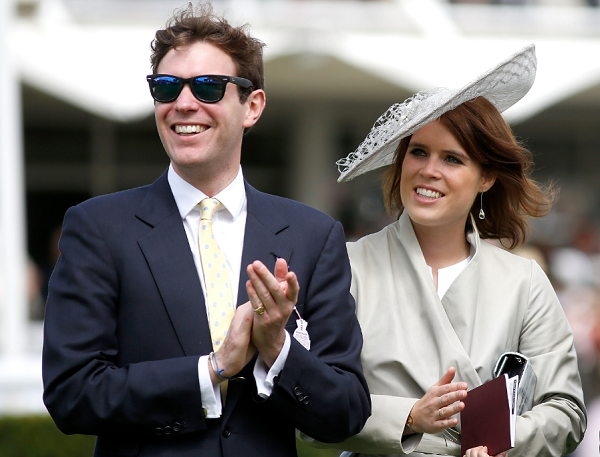 It would seem that all the royal festivities came to an end after Prince Harry and Meghan Markle officially tied the knot on Saturday, but don't put away your fascinators just yet, because another royal wedding is soon approaching—the highly anticipated union of Princess Eugenie and her fiancé Jack Brooksbank.
Queen Elizabeth's seventh grandchild, Eugenie, and her longtime love are set to exchange vows in the fall.
The couple announced their engagement in January, just a few months after Markle and Harry's November engagement. Then in February, Eugenie's father, Prince Andrew, revealed his second daughter and Brooksbank decided on a wedding date of October 12.
The couple is also expected to marry in the same location as Markle and Harry.
"The marriage of Her Royal Highness Princess Eugenie to Mr. Jack Brooksbank will take place on 12th October 2018," Andrew, the queen's second son, wrote on Twitter. "As previously announced, the wedding will take place at St. George's Chapel, Windsor Castle."
The 28-year-old princess and her beau dated for seven years before Brooksbank popped the question while on a January vacation in Nicaragua. In their first interview after announcing their engagement, Eugenie told BBC Brooksbank's proposal caught her by surprise despite their longstanding history together.
"The lake was so beautiful. The light was just a special light I had never seen. I actually said, 'This is an incredible moment,' and then he popped the question, which was really surprising even though we have been together seven years," she said.
Down on one knee, Brooksbanks proposed with a pink padparadscha sapphire engagement ring surrounded by diamonds, similar to the Burmese ruby Andrew designed for Eugenie's mother, Sarah, Duchess of York.
Eugenie added: "I was over the moon. [It was a] complete surprise. But it was the perfect moment, we couldn't be happier."