'The Princess Switch: Switched Again' Release Date, Cast, Trailer, Plot
The Princess Switch franchise rolls on with Switched Again, released on Netflix this November. Vanessa Hudgens leads the cast as three characters, as Duchess Margaret finds herself in the middle of a love triangle plot. The trailer has been released, giving viewers their first glimpse of the Netflix movie, but fans can also read on for everything they need to know.
When is The Princess Switch 2 out on Netflix?
The Netflix release date for Switched Again is Thursday, November 19, when the movie will be released at 00:01 a.m. Pacific Time. When it starts airing where you are will depend on your time difference from America's west coast, which is currently eight hours behind GMT / UTC.
While viewers are waiting for The Princess Switch 2 to be released, Netflix also has the first movie, as well as The Knight Before Christmas, which stars Hudgens as a woman romancing a medieval knight thrown through time in a plot only slightly more far-fetched than that of The Princess Switch movies.
Who is in the cast of The Princess Switch 2?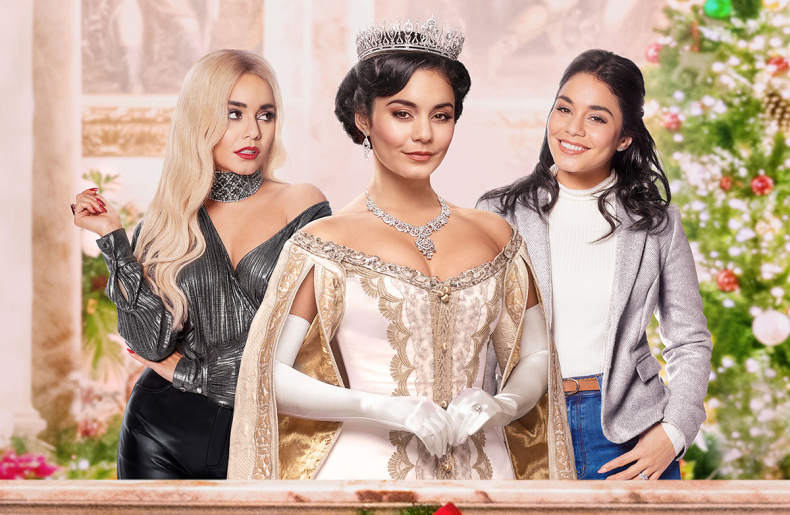 After her double role as Chicago baker Stacy and Montenaro Duchess Margaret, High School Musical star Vanessa Hudgens is playing three roles (she's basically the Eddie Murphy of Christmas movies) in the new movie: Her previous two, "party girl" Fiona, who is set apart from her other two roles thanks to a blonde wig.
Also confirmed to be returning from the previous film are:
Sam Palladino - Edward
Suanne Braun - Mrs. Donatelli
Nick Sagar - Kevin
What will happen on The Princess Switch 2?
The official plot synopsis reads: "When Duchess Margaret unexpectedly inherits the throne to Montenaro and hits a rough patch with boyfriend Kevin, it's up to her double Princess Stacy of Belgravia to get these star-crossed lovers back together...but the course of true love is complicated by the appearance of a handsome royal who's intent on stealing Margaret's heart. Throw in the unexpected arrival of Margaret's outrageous party girl cousin Fiona, a third lookalike who has ambitions of her own, and you have the recipe for Christmas triple trouble!"
This third lookalike plot was something that Hudgens had previously teased. She told Glamour in 2018: "Maybe there would a third twin...Spruce things up a little bit."
As The Crown is currently telling the story of the Charles-Camilla-Diana love triangle, The Princess Switch 2 has its own in the form of Margaret, Kevin and Antonio (Lachlan Nieboer), a royal being primed to become royal consort.
Is there a trailer for The Princess Switch 2?
The full trailer was released earlier in November and sees Margaret and Stacy planning to switch again so that Margaret can spend more time with Kevin again to see if their relationship can work. It also gives us our first glimpse of Fiona, the selfie-loving royal that gives Hudgens another chance to dust off her English (Montenaroan) accent.
The Princess Switch: Switched Again airs Thursday, November 19 on Netflix.