Princeton's African American Studies Chair Says Trump's 'Lynching' Comment is 'Playing Fast and Loose With Our Dead'
Princeton University's chair of African American studies blasted President Donald Trump after he likened the ongoing impeachment inquiry against him to "lynching."
"Out of the tradition I come, lynching represents a particular kind of horror," Princeton's Eddie Glaude Jr. said during an appearance on MSNBC's Morning Joe Wednesday. "Whether it's Democrats or whether it's Republicans, to reference lynching is to play fast and loose with our dead."
Trump sparked outrage across the country Tuesday when he tweeted that the House Democrats' ongoing impeachment probe was comparable to "lynching." In the post, Trump claimed that he wasn't being treated fairly and that Republicans should remember this injustice.
"So some day, if a Democrat becomes President and the Republicans win the House, even by a tiny margin, they can impeach the President, without due process or fairness or any legal rights. All Republicans must remember what they are witnessing here - a lynching. But we will WIN!" he wrote.
Glaude Jr. told Morning Joe that the president and his supporters, like Sen. Lindsey Graham, are "trying to distract" from the impeachment debate with "the fog of lies that they put forward," but they went too far this time.
"It's not to be respectful of folk who in some ways had to endure the enduring presence of that horrific act," the Princeton professor said.
Following the president's inflammatory tweet, deputy White House press secretary Hogan Gidley tried to put out the fire during an appearance on Fox News. Gidley asserted during the interview that Trump was "not trying to compare himself to the horrific history in this country."
"What he was trying to point out clearly was that he has been attacked relentlessly by the mainstream media without cause, without evidence since the day he took over in this office," Gidley said.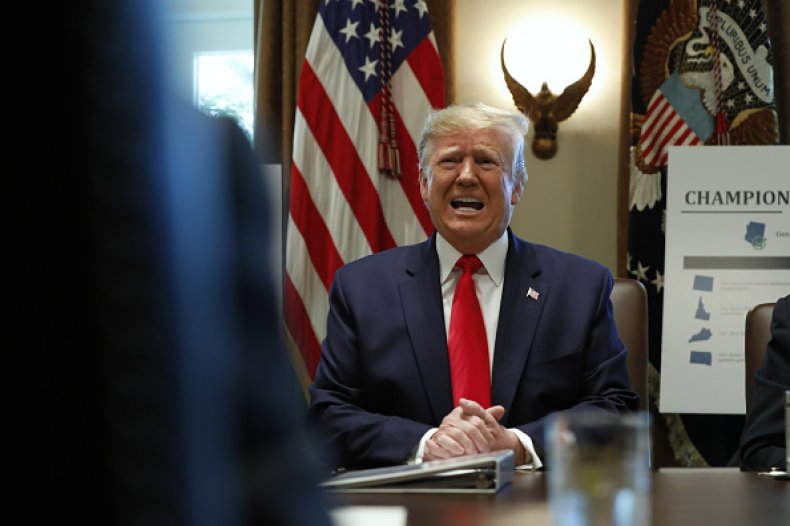 Both Democrats and Republicans on Capitol Hill condemned Trump's comment, although some of his most loyal supporters such as Graham attempted to defend him.
Senate Majority Leader Mitch McConnell told reporters on Tuesday that "given the history of our country, I would not compare this to lynching." He added that it was "an unfortunate choice of words" for Trump to use. House Republican leader Kevin McCarthy also said he doesn't "agree with that language, it's pretty simple."
Texas Democrat Al Green delivered a scathing rebuke of Trump in a speech on the House floor. Green asserted that Trump's comparison made him "no better" than members of the Ku Klux Klan or the Nazis.
"I rise today with a heavy heart and tears welling in my eyes, I rise. I rise because how dare the president compare lynching to impeachment," the lawmaker said.
But Graham, chairman of the Senate Judiciary Committee, told reporters that Trump's "lynching" comment was "pretty well accurate."
"This is a sham. This is a joke. I'm going to let the whole world know that if we were doing this to a Democratic President you would be all over me right now," Graham said, referring to the impeachment inquiry. "So yeah this is a lynching, in every sense. This is un-American."