Princeton Looks to Scrap 'Grade Quotas'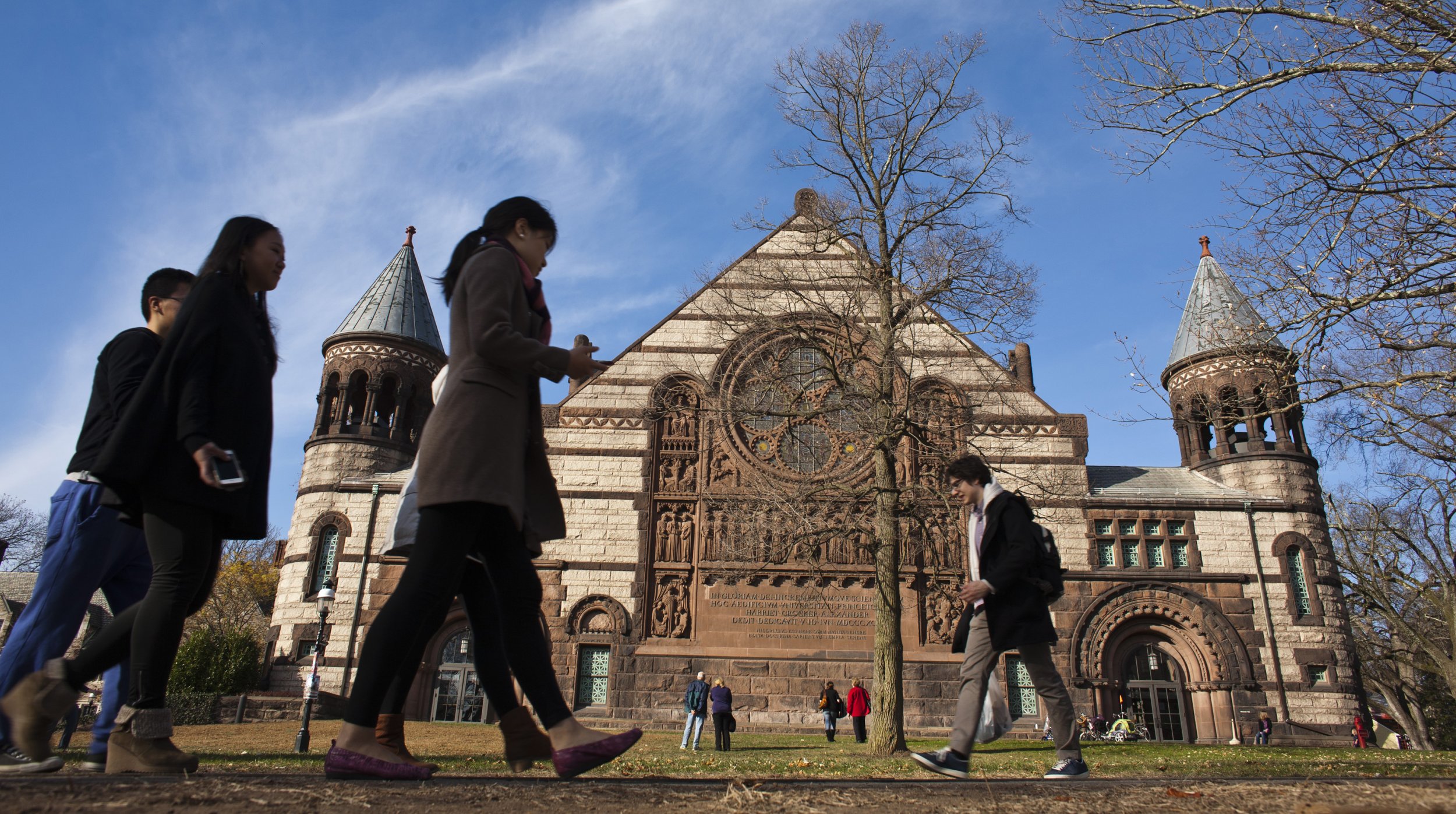 Princeton may be bringing an end to its decade-long era of "grade deflation." If school administrators follow the advice of a new report released by a school committee charged with reviewing the University's grading policies, Princeton could do away with "grade quotas" as early as October, The Daily Princetonian reported.
In its report, the "Ad Hoc Committee to Review Policies Regarding Assessment and Grading" summarized Princeton's current policy thusly (the bolding is Newsweek's):
In April 2004, the faculty adopted a grading policy that aimed to provide common grading standards across academic departments and to give students clear signals from their teachers about the difference between good work and their very best work. The policy recommended that, over time, each department award no more than 35% of A-range grades for course work and no more than 55% of A-range grades for junior and senior independent work.
In other words, no matter how good your work, if you weren't in the top 35 percent, you weren't getting an A. The policy was designed to curb "grade inflation" — that is, the trend wherein educational institutions are handing out more A+'s and A's than ever before. "College student grades in the United States have been rising steadily since the 1960s," wrote Diane Dean and Arthur Levine in The Washington Post in 2013. "In 1969, 7 percent of undergraduates had grades of A- or higher in contrast to 41 percent now. Similarly, grades of C or less have dropped from 25 percent to 5 percent."
While many worry that the practice of never giving "bad" grades is thinning the collective skins of America's college graduates, Princeton's current student body was none too pleased with the school's 2004 policy change. A study conducted by Princeton's student government in 2009 found that 32 percent of undergraduates said the school's grading policy was their "top source of unhappiness," The New York Times said.
The committee's report agreed that the school's policy puts undue stress on Princeton students, saying, "One of the negative side effects of the grading policy has been its contribution — in perception at least — to the anxiety about grades and indeed about themselves that many students experience while at Princeton."
But the committee was quick to note that "an optimal level of anxiety is essential for performing to the best of one's ability on academic work."
University President Christopher Eisgruber expressed support for the committee's findings, but the ultimate decision is up to the Faculty Committee on Examinations and Standing. Whether Princeton will produce fewer zombies as a result of the change remains to be seen.
Princeton Looks to Scrap 'Grade Quotas' | U.S.