Princeton Mayor Says White Supremacist Group Has A 'Right' To 'Spew Hate' However 'Despicable Their Message' At Planned Protest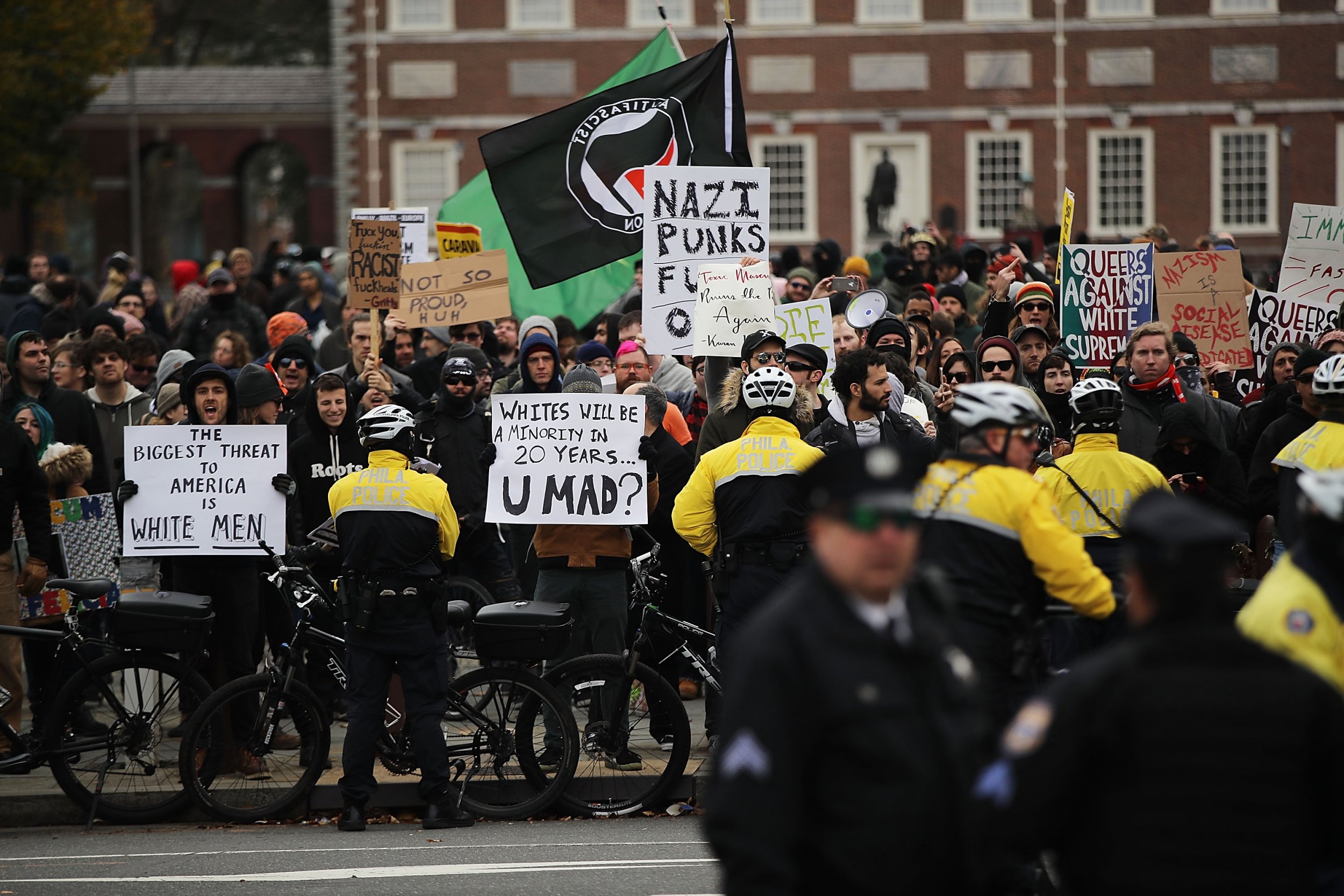 Princeton Mayor Liz Lempert has warned residents of a white supremacist group's plans to hold a protest on Saturday in the New Jersey city, asserting that while the city stands "in opposition" to the "twisted attempt to spew hate," it cannot stand in the way of the group's right to free speech.
"A group of white supremacists is apparently planning a march in Palmer Square this Saturday," Lempert said in a Facebook post on Wednesday ahead of the demonstration organized by the New Jersey European Heritage Association, which the Anti-Defamation League (ADL) has condemned as a white supremacist hate group.
Read more: High-ranking Republican Cheney calls GOP representative Steve King's comments 'racist' and 'abhorrent'
The Princeton mayor implored counter-protesters planning to show up at the event to "keep a safe distance and avoid direct confrontation," while asserting that police would be "taking all the necessary precautions to ensure everyone's safety."
"These individuals have a right to free speech however despicable their message of hate, bigotry, and ignorance," Lempert said of the New Jersey European Heritage Association. "We stand in opposition to this twisted attempt to spew hate," she added.
On its website, the New Jersey European Heritage Association describes its "creed" as being "summed up by fourteen simple words: We must secure the existence of our people and a future for White children."
Flyers promoted by the group show "the white race" listed as an "endangered species," and call for an end to "white genocide."
In response to the group's plans to march on Saturday, a counter-protest has been organized by a coalition of groups, including the North New Jersey Democratic Socialists of America.
On a Facebook page created for the counter-protest, organizers say that they "believe that the best way to avoid a violent confrontation" with the white supremacist group "will be to overwhelm them with numbers and deny them the space to spread their genocidal ideology."
"By dominating the space with sheer numbers, we believe that we can show them that they are not welcome, in New Jersey or anywhere else, and steal away their platform to promote our own vision of a better world," organizers say, before reminding counter-protesters to "Please remember, we will be counter-protesting with non-violence in solidarity with those who have been targeted by the fascists."
On Thursday night, a Twitter page appearing to belong to the New Jersey European Heritage Association shared an image of Palmer Square, writing: "Stay tuned for an important announcement Friday evening..."
Saturday's demonstration will not be the first organized by the group. In November, several members marched through the town of Princeton carrying signs reading "It's OK to be white," according to the ADL. Flyers promoting the group have also been spotted around the city since around March of last year.