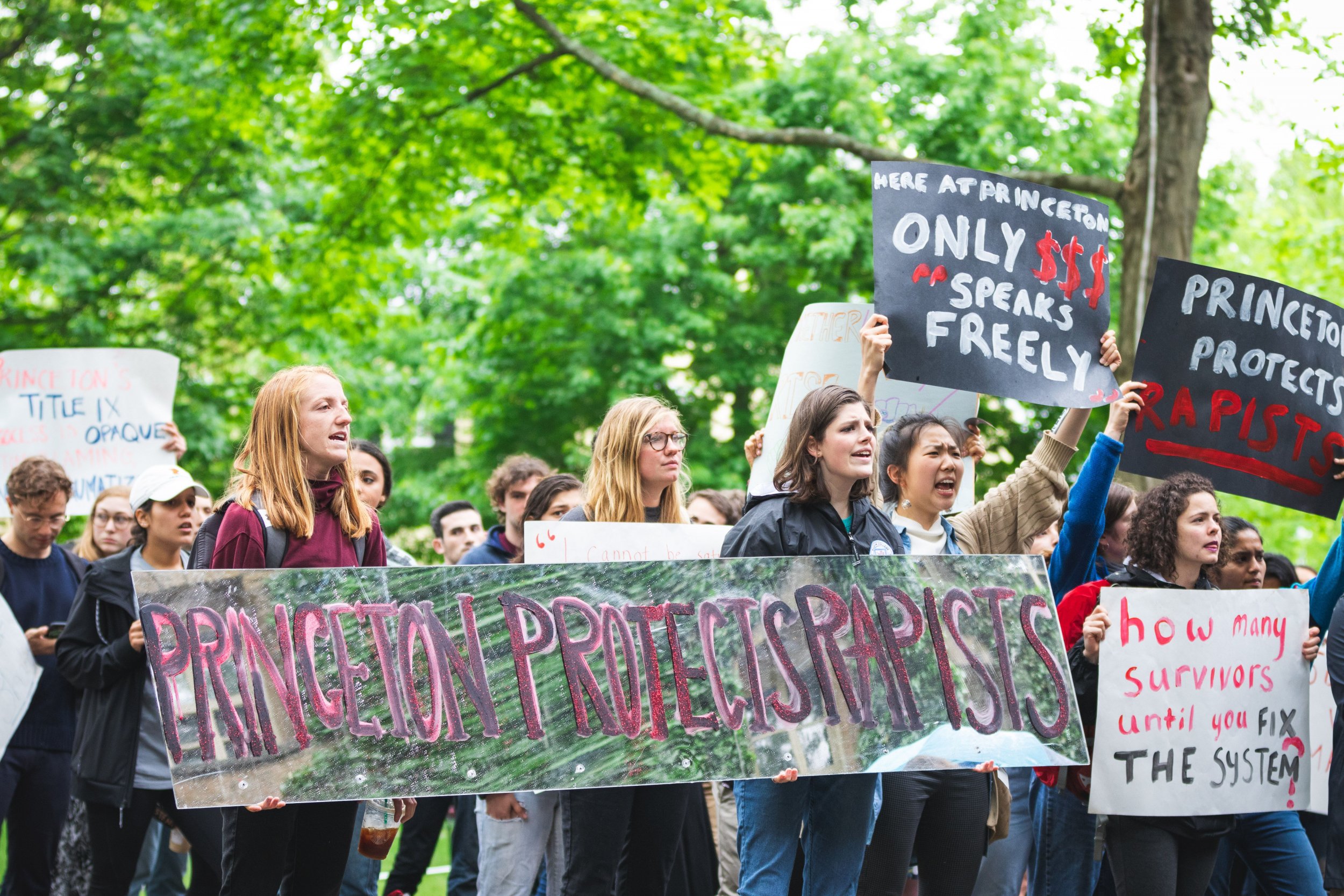 Students at Princeton University capitalized on the week between classes and final exams to protest the Ivy League's implementation of Title IX, which prohibits gender-based discrimination at educational institutes.
Sparked by an idea formed in the early hours of Friday morning, students set up in front of Nassau Hall on the New Jersey campus and have remained there as of Thursday afternoon. The problem, protesters said, isn't Title IX, it's Princeton's process. As such, the students have developed a list of 11 demands focused on what they consider to be necessary changes to the Title IX system.
Princeton students aren't alone in criticizing their administration's implementation of Title IX. On April 30, hundreds of Virginia Tech students walked out of class to advocate for Title IX office reforms.
"We need to be doing something about this," Aisha Tahir, a sophomore at Princeton who helped organize the protest, told Newsweek. "We have been going through this long enough without any recognition of the fact that our rights are being abused continuously."
With regard to the specific rights Tahir claimed were being abused, she pointed to the university's alleged lack of transparency with regard to Title IX, intimidating students to stay silent and not offering proper counseling services.
"We have a right to be safe here and when we don't feel safe here they are violating our rights," Tahir added.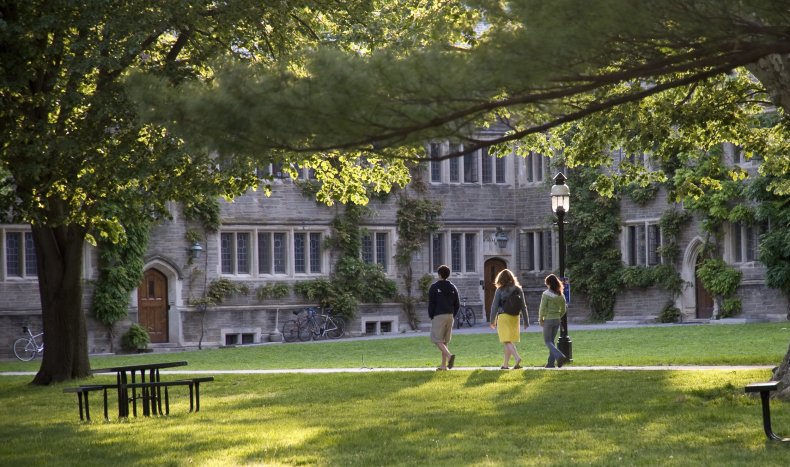 She called Princeton's implementation of Title IX "extremely flawed" and its process "vague." As an "intellectual hub," Tahir challenged the school to take steps beyond what the Title IX law dictated and come up with creative solutions to change the environment of sexual misconduct.
"Why are we only addressing the problem when we get to the point of assault and rape? Why aren't we talking about harassment?" Tahir told Newsweek. "There's a culture that's truly problematic and that culture needs to change and if we never change the culture we can never stop rape."
The list of 11 demands, as listed on the protest's website, included:
A comprehensive document detailing the process that's accessible to all community members
An external review of the system
An alternative restorative justice track for survivors
Cases with compounded violations to be considered with an intersectional framework
Full time, independent, professional social workers to help survivors navigate the Title IX system, be a point of contact and consistent advocate
Establish a fund to assist with the cost of mental health services
The departmentalization of the program in gender and sexuality studies
Mandatory and comprehensive sexual assault and Title IX training for all university hires and student leaders
The hiring of an International Interpersonal Coordinator to work between the Sexual Harassment/Assault Advising, Resources and Education office and Office of International programs
Increased representation and accessibility within survivor-oriented spaces
The immediate dismissal of Title IX coordinator Regan Crotty and a review of Chief Compliance Officer Michele Minter
Princeton defended its Title IX process in a statement posted on its website on Wednesday. The school asserted that administrators investigate complaints "diligently, fairly and impartially," doling out the appropriate punishments. To ensure there isn't confusion about the policies, practices and obligations, Princeton pointed to its Sexual Misconduct and Title IX website, which offers information about the process, faculty training and the Counseling and Psychological Services available to students at the McCosh Health Center free of charge.
"Consistent with our ongoing practice of taking student input into account, we are referring the concerns raised to the appropriate University committees," Princeton's statement stated. "That said, unfounded calls for the termination of University employees are inappropriate and will not be considered further."
Students come and go from the protest, although, Tahir said there are a "core group" of familiar faces that seem to be there continuously.
Their group dwindles at night because a restriction on students sleeping outside requires protesters to remain awake. However, they say that neither the nighttime restriction nor finals, which begin May 14, will deter their spirit, according to Tahir.
"We aren't going to be leaving until they come to the table," Tahir said. "There will always be students who are here, even if other students have to leave to go to exams."