Princeville Couple Missing: Bodies Found, Son Charged With First Degree Murder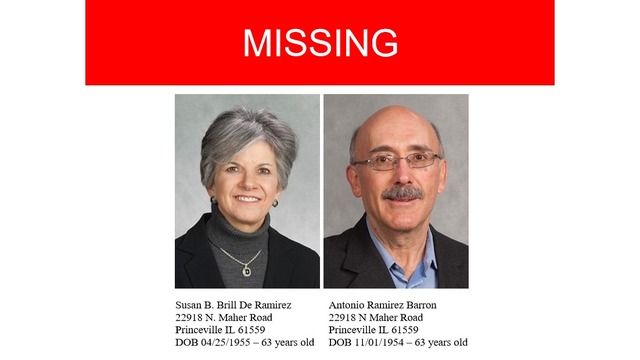 The son of a missing couple was charged with first-degree murder after the bodies of Susan Brill De Ramirez and Antonio Ramirez Barron were found this week. The Princeville, Illinois, couple was reported missing on Sunday.
Jose Ramirez, 21, was arrested on Monday and charged with first-degree murder, Peoria County Sheriff Brian Asbell confirmed. Prosecutors alleged the man used pepper spray on his parents while they were asleep before stabbing them, WQAD reported. In addition to Ramirez, a 21-year-old named Matthew Roberts was also arrested and charged with obstruction of justice in the case.
Ramirez reportedly told someone he was "sick of his parents," according to Peoria County Assistant State's Attorney Dave Kenny. Authorities were originally called to the scene on Sunday for a burglary, and found that the parents were missing.
Ramirez allegedly told authorities he killed both his parents before throwing them off a bridge, CBS News reported.
The couple's bodies were found in Spoon River, near Peoria, Illinois, on Tuesday, according to the Princeville Journal Star. They were both wrapped in some kind of material. The cause of death had not yet been released, pending an autopsy.