Principal Fired After Teacher Threatens to Sit on Students' Necks in Racist George Floyd Rant
The principal of a private school in Johannesburg, South Africa was fired, following a teacher's racist rant where she suggested sitting on the necks of her students.
According to iol.ca.za, Pinnacle College Kyalami Chief Operating Officer Christo de Wit, sent a letter to parents on Monday, announcing that the school's principal, Angela Barnard, is no longer employed by the school.
"During our investigations into this incident, further information came to light which necessitated disciplinary action against Ms Angela Barnard, and we hereby wish to inform you that the employment contract with Ms Barnard has been terminated, effective July 2," the letter said, according to iol.ca.za.
In an email sent to Newsweek, de Wit stated, "Mrs Barnard was taken through a disciplinary process. The full process, which includes the right to appeal, is not complete but as of 2 July 2020, Mrs Barnard's current employment relationship with Pinnacle Kyalami College was ended."
Barnard's firing comes a month after the school fired life orientation teacher Sonya de Vynck, following comments made during a tenth-grade virtual class on June 10.
According to iol.ca.za, during the class De Vynck told her students, "If you don't hand in your practice drawings when we get back, then I will give you something to protest about, and maybe sit on your necks."
De Vynck's comments allude to the death of George Floyd, a Black man that died in police custody in Minneapolis, Minnesota on May 25. Floyd was held down by multiple Minneapolis police officers, including Derek Chauvin, who kneeled on his neck.
In a statement released by the school, they explained that "the Pinnacle Colleges community is deeply shocked by the comments made by one of its teachers at Pinnacle College Kyalami during an online class."
"We apologise unreservedly for the hurt and distress caused," the statement added. "We will ensure that the matter is addressed with urgency and attention it deserves. Pinnacle Colleges have no tolerance for racism."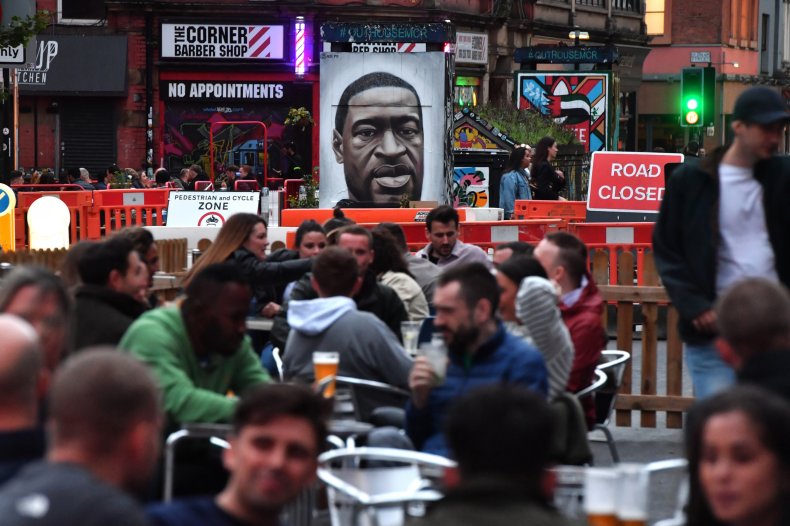 iol.ca.za also reported that De Wit informed parents that the school was not actively looking for a new principal to replace De Vynck, but instead the school is in "the process of securing an executive head for the Kyalami Campus as a collective."
Following her comments, De Vynck issued an apology and suggested that her comments were just "a silly thing that popped into her head," according to iol.ca.za.
"I do not condone it at all. I am not racist, I will never put anyone down. I have shed many tears about Mr Floyd, any person killed like that is upsetting," she said in her letter of apology.