Prior COVID Infection Offers Some Protection, Vaccination Still Best Method: New CDC Study
While prior COVID infection offers some protection, vaccination is still the best method to avoid getting the coronavirus, according to a new Centers for Disease Control and Prevention (CDC) study.
The study, published Wednesday, looked at COVID cases and hospitalizations in California and New York from May to November 2021. The data was collected before boosters became widely available and Omicron surged through the county, according to the study.
Researchers looked at four groups of adults aged 18 and older: unvaccinated people with no previously confirmed COVID infection, vaccinated people with no previously confirmed COVID infection, unvaccinated people with a previously confirmed COVID infection and vaccinated people with a previously confirmed COVID infection.
The study found that people who were vaccinated and previously infected had lower rates of hospitalization and cases compared to unvaccinated people, and they had the most protection overall. Unvaccinated people with a previous infection had the second-highest level of protection.
Before the Delta variant surge, the study found that vaccinated people with a previous COVID infection had the lowest case rate. However, once Delta became the dominant strain, unvaccinated people with a previous COVID infection had lower case rates than people who were only vaccinated.
"Importantly, infection-derived protection was higher after the Delta variant became predominant," the study said.
Those who were unvaccinated and had no prior infection had the highest rate of contraction and hospitalization, according to the study.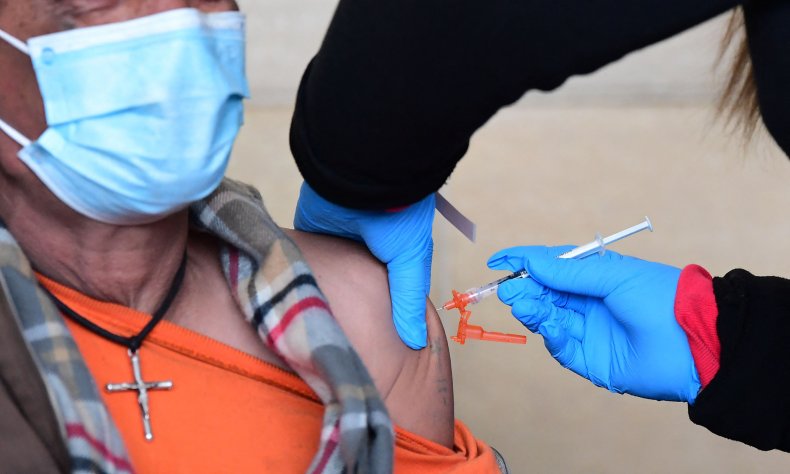 The study notes that it was conducted before the Omicron variant became prevalent, "for which vaccine or infection-derived immunity might be diminished."
The study also mentioned six other limitations in its analysis, including that it did not confirm whether people received a COVID vaccine booster and that researchers only included results from nucleic acid amplification tests. Also, the study did not confirm how long it had been since people received their vaccinations, something for which earlier studies have found a waning in vaccine-derived immunity over time.
However, vaccination continues to be the best method of protection, the study concluded.
"Although the epidemiology of COVID-19 might change with the emergence of new variants, vaccination remains the safest strategy to prevent SARS-CoV-2 infections and associated complications; all eligible persons should be up to date with COVID-19 vaccination," the study said.
During a briefing on Wednesday, Benjamin Silk, a CDC epidemiologist, affirmed that vaccination is the safest method for protection against the coronavirus, The Hill reported.
Some experts were concerned about how the results of the CDC study might be interpreted, according to the Associated Press.
Ali Ellebedy, an immunologist at Washington University in St. Louis, said people have long been advised to get vaccinated even after a COVID infection due to the waning of immunities from both protections, the AP reported. There are also too many unknowns to only have a prior infection as protection, she said.
"There are so many variables you cannot control that you just cannot use it as a way to say, 'Oh, I'm infected then I am protected,'" Ellebedy was quoted by the AP.
"The bottom line message is that from symptomatic COVID infection you do generate some immunity," E. John Wherry, an immunologist of the University of Pennsylvania, was quoted by the AP. "But it's still much safer to get your immunity from vaccination than from infection."