Clinical trials must continue to evolve to more closely reflect a diverse population. This includes knowing which physicians talk to their patients about such trials and which are incentivized to do so. Policy can play a big part in incentivizing this expansion, such as reform to Medicare and Medicaid that reimburse physicians for talking to their patients about trials.
Opening up eligible populations that take part in clinical trials would increase trust in the drug development process. There are many benefits for doctors and patients alike, such as bridging the gap between the basic science labs and community practice of most physicians in the drug trial process. Expanding access to clinical trials information in diverse settings through incentivizing physicians will help community rooted physicians stay up to date on the newest scientific developments, better enable patients to access the most groundbreaking treatments and enable trusted physicians to serve as public health information mediators.
At present, physicians who work in academic medical centers play an outsized role in enrolling their patients in clinical trials. Incentives to expand clinical trials can help community physicians stay informed on the newest scientific and clinical treatment innovations. Only about 26 percent of hospitals in America are teaching hospitals, meaning that a significant amount of care is provided outside of academic settings. At the moment, physicians who work in non-academic settings are less likely to have the incentive to encourage their patients to participate in clinical trials. It is also too difficult for these physicians to stay current on the newest scientific developments for their patients. This can lead to disparities in access to the most innovative drugs which contributes to the gap in care outcomes that is present outside of academic settings. This gap is a double hit for underserved groups who are less likely than the general population to have access to academic medical centers.
Engaging physicians outside of teaching hospitals during research will help providers stay educated on the most cutting edge developments in therapeutic treatments. This specialized knowledge can help physicians and other members of the care team stay sharp on the details of existing drugs and nuances of how drugs affect different patient populations without having to send patients to academic medical centers. Overall, expanding conversations about clinical trials will make it more convenient for physicians who decide to dedicate most of their time to clinical care to engage in and stay informed on the latest therapeutic developments for the benefit of their patients.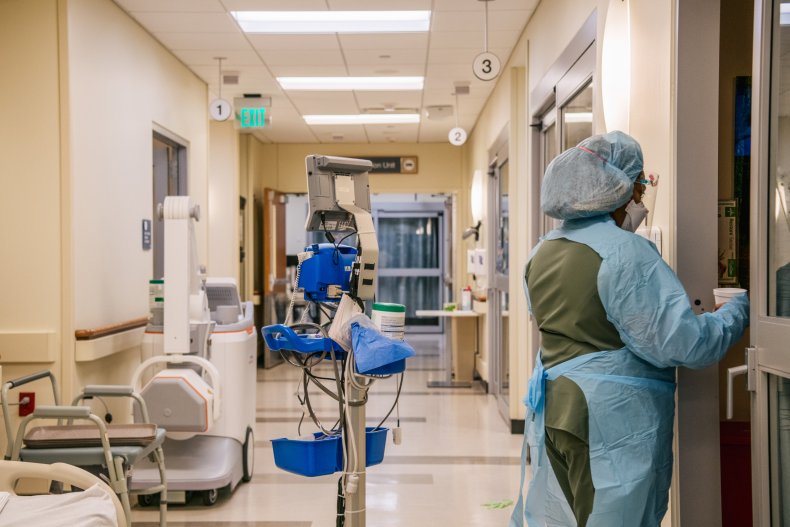 Expanded engagement of non-academic physicians in clinical trials will help physicians provide better medical care and provide hope to patients with the most dire conditions. Physicians that are more learned on therapeutic development will be more likely to provide patients with untreatable illnesses opportunities to engage in experimental trials. In addition, they can help improve access to treatment for illnesses like HIV, which has shifted from being a terminal illness to a chronic illness due to groundbreaking drugs. The gap in care access can be alleviated by greater clinician engagement during trials and the result of community physicians being aware of patient assistance programs for financially-strained patients. In addition to this, physicians will be better situated at providing the best and most current treatment methods for chronic illnesses like high blood pressure—a chronic condition with effective treatments often stymied on account of access and adherence challenges.
Given the misinformation and lack of trust that is hindering ongoing vaccination campaigns, engaging community physicians in the clinical trials process would better help physicians address patients' concerns in a scientifically accurate manner. United States Surgeon General Vivek Murthy recently issued a report saying that medical misinformation is a public health threat and public health leaders can combat this with accurate information. Overall, it is clear that a patient's individual doctors are best positioned to address these concerns as they receive the most community trust. Incentivizing the involvement of community-based physicians will arm these providers with the most important information related to the current vaccine development process, and more importantly, with information on booster shots and future vaccines. As the U.S. works to develop a long-term public health infrastructure, it is clear that community physicians must be put at the center of such efforts.
As members of the biopharma and provider communities, we recognize that expanding the scope of doctor-patient conversations about clinical trials will undoubtedly improve quality of care. Even more, it will help build trust in public health.
Andrew Barnhill is the head of policy for IQVIA, the world's largest clinical research organization, and adjunct assistant professor of public policy at New York University's Wagner School of Public Service.
Victor Agbafe is a joint Medical Innovation Scholar at the University of Michigan Medical School, and a MD/JD candidate at the University of Michigan and Yale Law School.
The views expressed in this article are the writers' own.