PRIORITIZING FDI
Foreign direct investment (FDI) is key to Qatar's strategy. The recently modified law on FDI is a key development to come out of the blockade, focusing on the agricultural, industrial, information technology, education, health and tourism sectors.
The new directive is set to transform the country's investment ecosystem which proposes to throw open all sectors to 100 percent foreign investment (banking and insurance with direct permission from the Prime Minister's Office), would get the preferential treatment exactly in line with Qatari companies.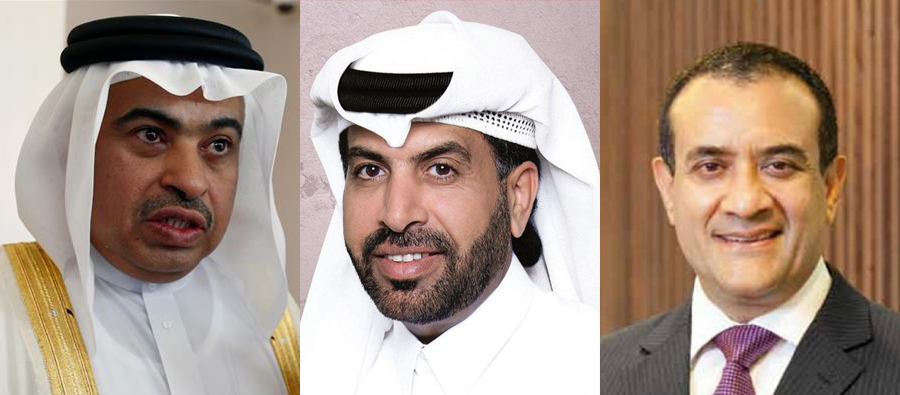 HE Ali bin Ahmed Al Kuwari, Minister of Commerce and Industry, HE Mr. Rashid bin Ali Al Mansoori, CEO, Qatar Stock Exchange and Mr. Joseph Abraham, CEO of Commercial Bank of Qatar
These companies will be eligible for all the incentives that Qatari companies are currently enjoying, including the permission to participate in government contracts.
HE Ali bin Ahmed Al Kuwari, Minister of Commerce and Industry said: "Qatar has undertaken several measures to improve its ranking in terms of ease of doing business by reducing the number of procedures and time required to start a business, introducing a one-stop shop to streamline foreign investment applications, providing greater support for international investors throughout all stages of their applications and offering consumer credit scores to banks, financial institutions, and borrowers"
"We also see the Qatar Financial Center and free zones as platforms and levers to support the incubation and evolution of this new law and new direct investment," said Rashid bin Ali Al Mansoori, CEO of the Qatar Stock Exchange and a board member of Qatar Financial Centre (QFC) "This will contribute to private-sector development in Qatar," he added
Qatar has assigned $3 billion to draw foreign companies to its free zones and an additional $2 billion to draw multinationals to its financial center, in direct competition with Dubai. As a result, Qatar could become a hub for re-export to countries such as Iraq, Pakistan and Turkey.
Yousuf Al-Jaida, CEO of the Qatar Financial Center said that as a result of the blockade, Qatar's government was working to attract more foreign direct investment. The Qatar Financial Centre states that businesses setting up operations in Qatar can "enjoy competitive benefits" in the country, including a legal environment based on English common law, the right to trade in any currency, 100 percent foreign ownership, 100 percent repatriation of profits and a 10 percent corporate tax on locally sourced profits.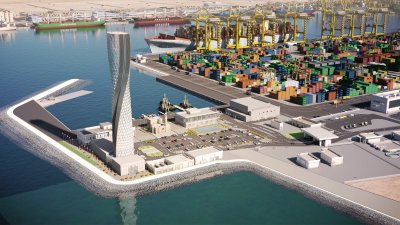 "We've allowed 100 percent foreign ownership across all sectors, we've allowed visas from 80 different nations and (allowed citizens) to get visas on arrival, which hasn't happened in the past ever before, and we're at looking at also doing things differently," Al-Jaida said.
"Qatar's economic foundations remain strong, with healthy, stable credit ratings, large sovereign reserves and an economy demonstrating sustained GDP growth," says Joseph Abraham, group CEO at Commercial Bank of Qatar. "The banking system has adjusted quickly to the blockade."
Qatar's 2019 budgetary spending is focused on infrastructure, health, education, manufacturing, and transportation. By value of inward FDI stock, manufacturing, mining and quarrying, finance, and insurance are the primary sectors that attract foreign investors. Qatar provides various incentives to local and foreign investors, such as exemptions from customs duties and certain land-use benefits. The World Bank's 2019 Doing Business Report ranked Qatar second globally for its favorable taxation regime. The corporate tax rate is 10 percent and there is no personal income tax.
The government has created a regulatory regime to curb corruption and anti-competitive practices. In 2016, Qatar streamlined its procurement processes and created an online portal for all government tenders in an effort to improve transparency.
Madaeen Al Doha Group has proven to be a reliable partner for foreign companies that want to establish themselves in Qatar and the GCC. The group is a 100% privately owned company, owned by members of the royal family. The group was established in 2009 mainly focusing in the sector of engineering and construction to support Qatar's development plan. Since then the company has been moving progressively in order to cover a diverse range of sectors in the country's economy and increasing a global outreach.
With annual events in the most important cities in the world, Madaeen created a platform called Doing Business in Qatar, whereby they analyze the market for foreign companies as well as identify their opportunities, strengths, and weaknesses. Foreign companies can have an introduction to the market, understand the legal and regulatory system in the country, align their businesses to their specific industries with B2B sessions and study the numerous benefits of starting a business Qatar. Kassem Ajineh, General Manager of Madaeen Al Doha Group stated " Companies in the areas as diverse as logistics, blockchain, the Internet of Things and AI can benefit from Qatar's strong technological infrastructure, including a range of world-class universities and vocational training centres. With continued high investment and economic growth, there's really never been a better time to invest in Qatar."