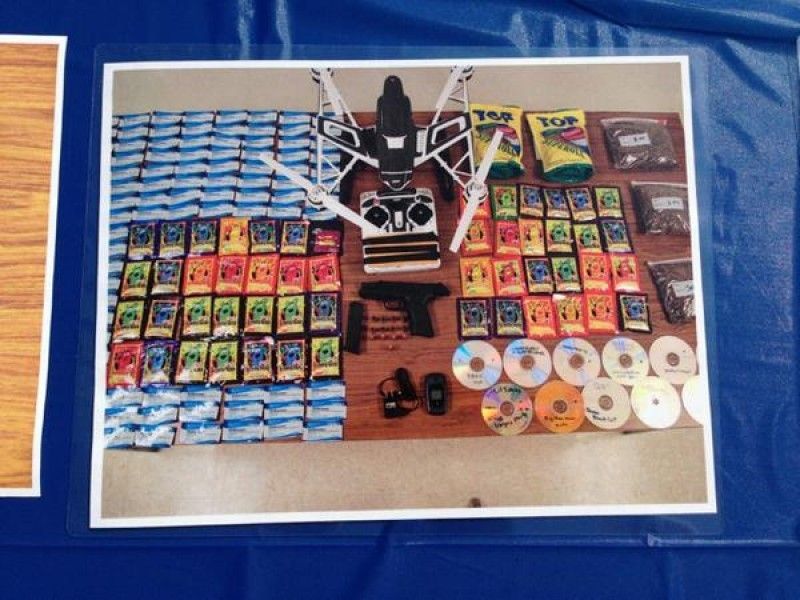 The federal prison system will test new technology next week in an attempt to block smuggled cellphones used by inmates behind bars, the Department of Justice said Monday.
Legal prison cellphones are "a major safety issue" that is getting worse, said Deputy Attorney General Rod Rosenstein, announcing that the agency would support regulatory changes that would make it easier to jam cell phones inside federal Bureau of Prison facilities.
"On January 17, BOP will test micro-jamming and evaluate whether we can use that new technology in prisons without disrupting services in the surrounding area," Rosenstein told a conference of state and federal correction officials in Orlando, Fla.
Rosenstein also told the correction officials about the threat of drones that can fly contraband items like phones, drugs and weapons into jail and prison yards.
Just like cell phones, drones present technological and legal challenges and solutions to detect and disrupt drones are "in their infancy," he said.
The federal Bureau of Prisons, which houses 185,000 inmates, confiscated over 5,000 cell phones from inmates in 2016, but the number rose last year, said Rosenstein, citing preliminary. The deputy AG said his office recently prosecuted the case of a Tennessee inmate used a smuggled cellphone to download and send child pornography and another case of a North Carolina gang member who used a cellphone to order an attack on a prosecutor's father.
The Justice Department micro-jamming test is the agency's latest effort to crackdown on phone use. In August, the Justice Department asked Federal Communications Commission regulators to come up with a way to stop inmates from using contraband cellphones, according to the Associated Press. Currently, the FCC can only give permission to block public airwaves to federal agencies, not to state or local ones—and telecommunication companies oppose such an action because jamming could interfere with legitimate cell users, the AP reported.
Cell phones and drones are already causing problems in prisons and jails across the U.S.
An inmate in South Carolina escaped in July after he used a cellphone to coordinate delivery of a wire cutter, which prison officials there believe was dropped over prison walls by a drone, according to The Post and Courier.
Inmates have also used cell phones to record violent incidents between correction officers and guards, including a disturbance in an Arkansas prison that injured three inmates last year. Such videos suggest that one reason prison officials don't want phones inside their facilities stems from the fact that the technology allows inmates to record instances of officer misconduct or brutality.