The conditions of Ghislaine Maxwell's detention could dramatically improve after she is sentenced and assigned to a federal prison following her conviction on five out of six sex trafficking charges, according to experts.
Maxwell, who was convicted on Wednesday, has been held at the Federal Bureau of Prisons (BOP) Brooklyn Metropolitan Detention Center since her arrest in July 2020. She has described conditions there as "a living hell," claiming that she was served maggot-ridden food and had to watch as sewage and rats came into her tiny cell.
As a convicted sex offender, Maxwell will be ineligible for placement into a minimum security facility such as the Federal Prison Camp near Alderson, West Virginia—the so-called "Camp Cupcake" where Martha Stewart was detained for five months in 2005. She will instead be placed into an at least low-security prison.
Federal prison expert Justin Paperny, the founder of the prison consulting firm White Collar Advice, told Newsweek on Thursday that Maxwell will likely consider her new home an upgrade regardless of the security level.
"She will have more freedom, liberty and room than she has right now," Paperny said. "Life will improve for her, even if she gets 20 or 30 years. It will be measurably different and better when she gets out of that detention center in Brooklyn—night and day."
"There's going to be a lot of resources, a lot of educational programming," added Paperny. "You can't even really compare the two: life in a detention center to what life will be like in a large correctional institution."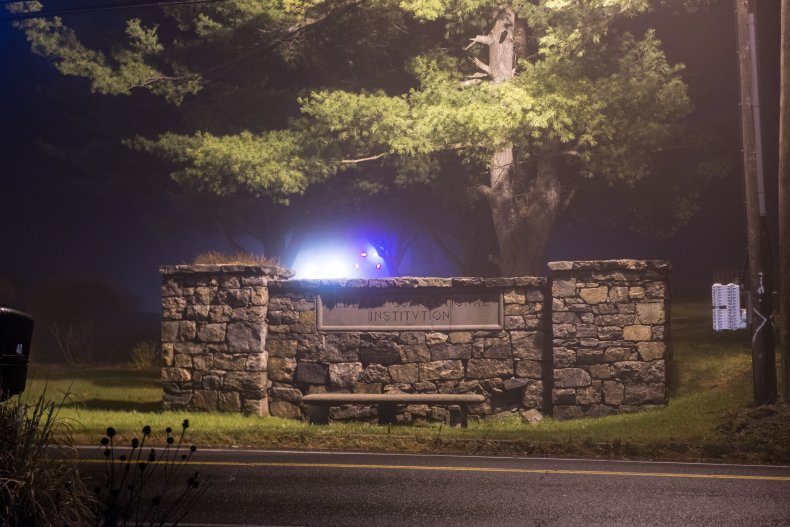 A date for Maxwell's sentencing hearing has not yet been set. The 60-year-old socialite and associate of Jeffrey Epstein could face a prison sentence of up to 65 years, although an at least somewhat lighter sentence is more likely, and as few as 10 years are possible under federal prison sentencing guidelines.
Paperny said that Maxwell's harsh experience at the Brooklyn detention center had probably helped to prepare her for a long future in federal prison since being confined at any security level could be a shock to the system for an uninitiated person with Maxwell's background.
"When you go from a life of opulence and sycophants and essentially getting everything you want, even going to a minimum security camp would be overwhelming," said Paperny. "When you go from that life to a detention center it's truly shock and awe."
"Now, she'll be able to compare where she goes to where she's been," he continued. "This time in Brooklyn will have served her well to set up for a much longer prison time. She will be conditioned to much harder conditions."
The exact prison where Maxwell will serve her time is unclear. Jack Donson, a former BOP official and current consultant and federal prison reform advocate, told Newsweek that her destination would be based on the length of her sentence and what are known as BOP "public safety factors."
Minimum security facilities are ruled out due to Maxwell's public safety factor of being a sex offender. If she receives a prison term at the lower end of her possible sentence, designation into a low-security prison is most likely.
The BOP usually sends convicts to facilities within 500 miles of their residence. Maxwell, a naturalized U.S. citizen whose last address was in New Hampshire, could be sent to the Federal Correctional Institution (FCI) in Danbury, Connecticut—the facility that inspired author Piper Kerman's memoir Orange is the New Black, which later became a popular Netflix series.
However, she could be sent to a facility further away at the discretion of the judge and because federal prisons for female inmates are very sparse in the Northeast. Other possible facilities include the low-security FCI in Waseca, Minnesota, and the medium security FCI in Aliceville, Alabama.
If Maxwell is given a sentence of several decades, being sent to a high-security prison could be more likely. Donson said that Maxwell also "could end up in an administrative" facility if her sentence is "extremely long."
Administrative facilities include Maxwell's current detention center in Brooklyn. However, the prospect of Maxwell serving a long-term sentence at the detention center or one like it is unlikely since they are very rarely used to house long-term inmates.
"What's most likely is if she gets sentenced to a very long prison term, she will serve the lion's share of that prison sentence in a very large FCI around hundreds or thousands of other women," said Paperny. "And she'll have every opportunity to form a productive life there."
The decision on which security level will be designated for Maxwell and which facility she will be sent to will ultimately be made with the assistance of BOP's Designation and Sentence Computation Center in Grand Prairie, Texas.
Regardless of which facility Maxwell is sent to, security measures at the prison will probably be less severe than at the Brooklyn detention center, where measures have included Maxwell being woken up by guards with flashlights every fifteen minutes.
BOP officials have defended the strict security as necessary to ensure that Maxwell was not assaulted by other prisoners and that she did not harm herself, especially in light of Epstein's 2019 death while in detention, which was ruled a suicide.