Prison Escape: Could Cool Hand Luke Bust Out Today?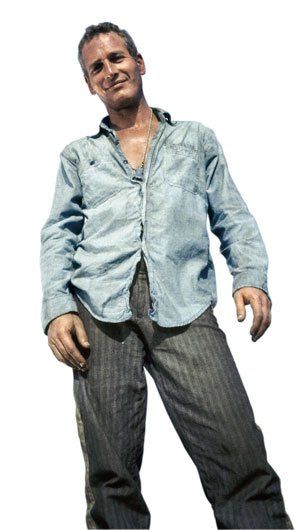 Why the big drop?
There's a multitude of reasons. More attention is paid to security; wardens are better educated. Staffing is way up [now]. When the economy is good, the last place people want to work is inside a prison. A lot of it is classification—years ago, they'd file escape charges for walking away from a halfway house. But the numbers have dropped. I can recall one facility having, in the early '80s, 13 escapes in one year. We don't have that systemwide now.
What's in the mind of someone planning an escape?
They have a grandiose plan to get to the fence, but a lot of times, once they get there, they don't have much of a plan. Honestly, I think they're getting smarter—they stop and say, "What's the success rate on this?" Especially here in Texas, we'll spend a million dollars to catch someone. If you don't go after one, you'll be going after them all.
Are inmates attempting fewer breaks?
A day doesn't go by that we don't get information on an escape plot—as far along as finding dummies or dyed clothing in a cell, or it might just be inmates trying to get a guy in trouble because of a drug debt. With the advent of cell phones that get smuggled in, you'd think there'd be a lot more escapes. Knock on wood, we haven't seen it yet. But they are running their criminal enterprises from inside, by cell phone. It's incredible. Maybe there's less of a need to escape now.
Why do you think people love prison-break movies?
People don't know what really goes on in these environments. Especially with escape stuff-in movies you have these brilliant criminal masterminds, and in real life, 99percent of the time, they're dim sociopaths.
SOURCES: Bureau of Justice Statistics Texas Department of Criminal Justice