Prison Food Provider Goes 'Cage Free'—for Eggs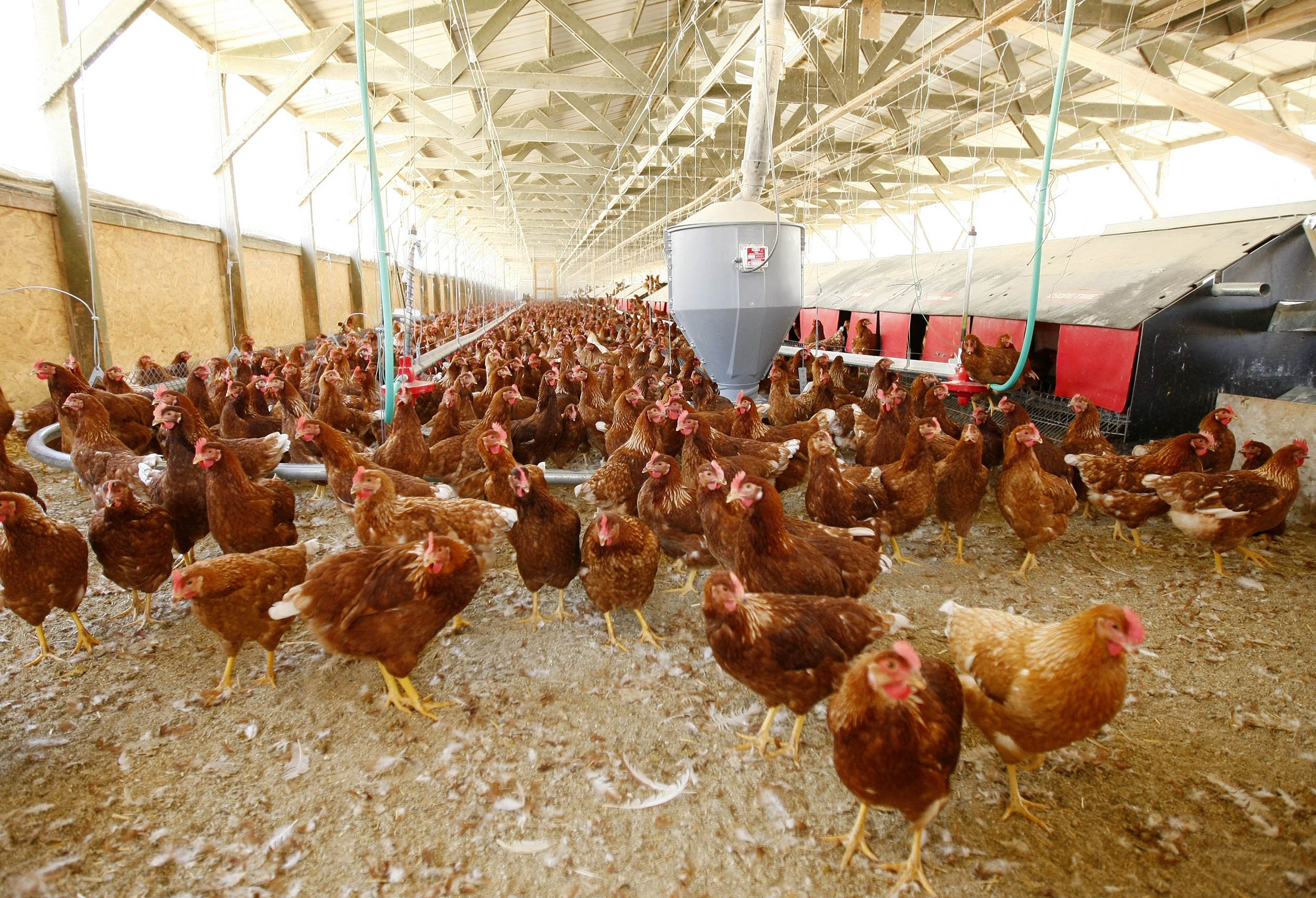 Aramark, one of the largest U.S.-based food service companies and a provider of food services in the corrections market, has pledged to go "cage free" by 2020… for hens.
"In partnership with the Humane Society of the U.S. (HSUS)," the company's press release from Thursday, March 12, reads, "Aramark...will expand its cage-free egg commitment to include all company purchases of liquid, pre-cracked eggs in the U.S. by 2020."
"This decision will improve the lives of roughly 750,000 chickens per year," a Humane Society post on the matter added. "It reinforces the larger food industry trajectory on this issue: Cage confinement has no place in the future of the egg industry."
Aramark says this promise is an extension of its core mission, to "enrich and nourish lives." But the company's past has been marred by accusations of poor treatment of humans in prison.
After receiving a $145 million in 2013 from Michigan's prisons, a report from the following year describes myriad violations by Aramark employees.
"Underserving inmates. Maggots in and around food. Smuggling of contraband by Aramark employees, including cocaine and heroin. Sex with inmates in kitchen coolers, and even an Aramark employee accused of attempting to hire one inmate to murder another," the report reads.
Documents obtained and released on Monday by Progress Michigan, a progressive marketing group, also found that in 2014, an Aramark employee served cake to inmates that had partially been eaten by rodents.
Though Michigan officials ultimately imposed a $200,000 fine on the company as a result of these abuses, Aramark denies wrongdoing.
"Aramark and our dedicated employees in Michigan have been subjected to an anti-privatization campaign staged by groups who were not happy that we were awarded the contract," said Karen Cutler, Aramark's director of corporate communications.
"There is no connection between our corrections contract in Michigan and the cage-free egg commitment that we first made in 2013," she added.
"I do like to see people use cage-free eggs," said Sandy Girard, vice president of Citizens for Prison Reform, a Michigan-based nonprofit. "But it is kind of ironic that they're concerned about that, at the same time they're making quite a bit of money feeding subpar meals to people who are caged."
"I hope that this transition goes better than the services they are providing in prison systems," added Lonnie Scott, executive director of Progress Michigan. "They received a lot of bad press...this is probably an attempt to better their reputation."
Aramark and HSUS plan to release a comprehensive animal welfare policy later in the week, which will address issues relating to the treatment of animals.