Man in Solitary Confinement for 15 Years Reveals Hobby That Changed Life
A man deemed so dangerous he was locked up in solitary confinement for 15 years has revealed how a chance encounter turned his life around—through the unlikely, but redemptive, power of gardening.
Jamala Taylor, 50, spent almost half of his 31 incarcerated years alone in his cell at the notorious Pelican Bay State Prison, a "supermax" facility in Del Norte County, California.
But a change in the law, and crossing paths with a non-profit organization called the Insight Garden Program (IGP), led to both his unexpected freedom and his extraordinary transformation.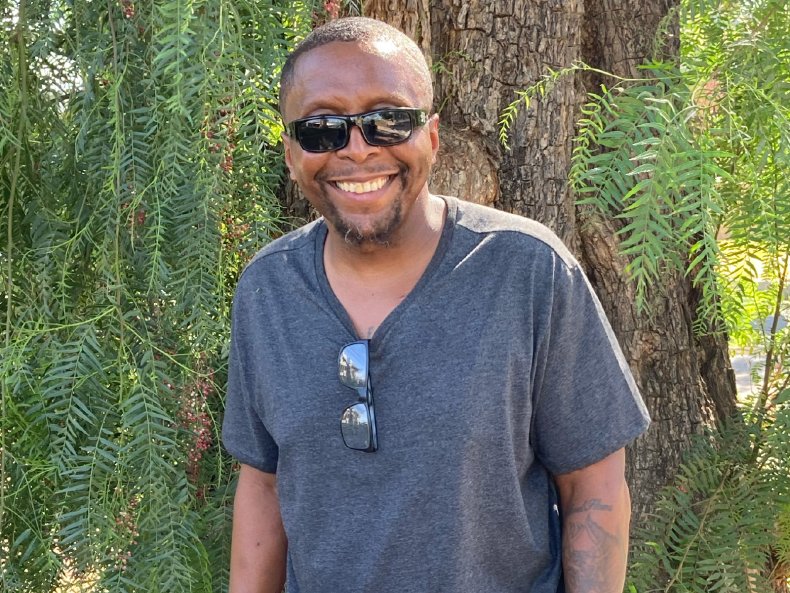 Taylor had been a drug-addicted gang member and said: "There's always great regret [looking back] and there's shame....I was lost to the streets. I had a child's mind. Having fun, kicking it, hanging out—that was my thing. I'm ashamed and embarrassed by that person."
He declined to reveal the exact nature of the crime that led to him being locked up, telling Newsweek he was unable to answer the question "out of respect for my family, the folks I've harmed so deeply, and the life I have built for myself today." But he added: "I will tell you that more than three decades ago I was a very different person. I am not proud of that person, but I do accept responsibility."
Nearly half of his incarceration was spent alone, something he found difficult to bear. "Prison is trauma," he tells Newsweek repeatedly.
He was also deprived of nature, and says that affected him more than he could have imagined. For decades, everything he touched was metal or concrete. He began to dream of walking barefoot across lush grass.
Taylor would have remained in prison until he died, were it not for a change in the law. He said: "I was a 'lifer' and at the time I was sentenced, California did not let lifers go. They just did not parole lifers."
But new youth offender laws brought in across the state meant those who committed their crimes before they were aged 23 (later extended to 26) would be eligible for parole hearings. And, in 2015, Taylor was released back into the prison's general population, with a new, unexpected, shot at getting out one day.
That followed a landmark legal settlement between Pelican Bay prisoners and California that finally ended solitary confinement for swathes of the prison population, held there only because of gang affiliation rather than bad behavior.
One day, Taylor saw a piece of paper pinned to a board advertising IGP, which was running classes and creating a garden within the prison grounds.
He said: "When you plant something, it's a really beautiful feeling. It also helped me re-socialize....Californian prisons are largely socially constructed around gangs and race. So, [if you're] a Mexican person or white person, the social rules dictate that we not hang out together. But in that space, we could. So it was kind of like two hours a week of normalization, of being able to just let your hair down and not be guarded. So it was therapeutic and rehabilitative. That impact was kind of like bringing calm to chaos."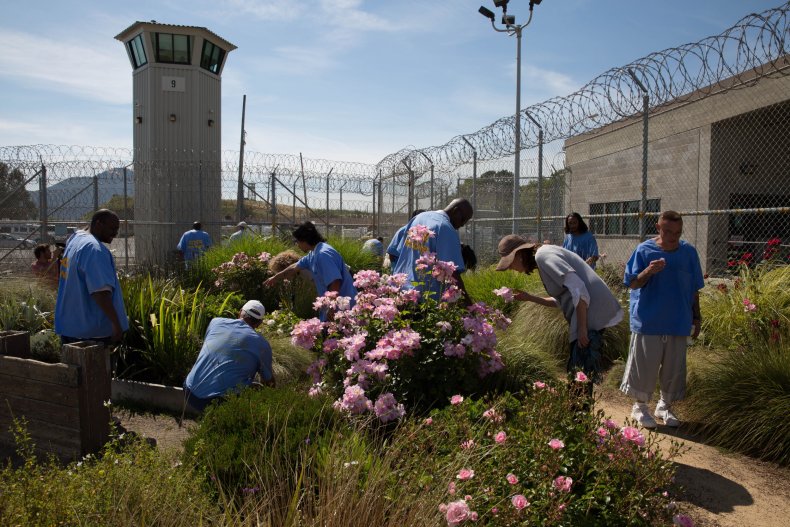 As he continued working with IGP, Taylor started to sign up for more groups, including Alcoholics Anonymous and Narcotics Anonymous.
"I wasn't an emotionally literate person," he said. "I didn't grow up speaking about my feelings. And being in prison kind of compounded that. It's not the place to be introspective, and articulate what you feel, and access feelings—other than anger."
But now he began to confront his problems; drugs, gangs, anger.
Taylor eventually went before the parole board and was released in December 2020. He said he felt "euphoria," but it was a difficult time too. The 1990s, the 2000s, and the 2010s had all passed him by. He didn't know how to work a cell phone and became overwhelmed in Walmart, "not just with the amount of people, but with the amount of stuff."
"I didn't know where I fit, or where I was going to fit. That was something I couldn't really express to my mother or my family; all they wanted to see was the joy of being out. So I don't know where I would be without IGP."
IGP—which has worked in youth detention centers and men's and women's prisons—also runs a re-entry program to help participants on the outside. Staff meet the new releases, give them toiletries, go somewhere to eat, and help them navigate their new lives.
Taylor says he was never tempted to return to his old life: "That's really my greatest fear, my only fear: becoming the man I was."
A spokesperson for the California Department of Corrections and Rehabilitation (CDCR) denied Taylor's lengthy stint in the Secure Housing Unit (SHU) was solitary confinement because, "There is no consensus on what constitutes 'solitary confinement.'" Although she added: "Beginning in 2012, CDCR implemented significant reforms to the way it manages security threat groups and the SHU....CDCR has moved from an affiliation-based system to a behavior-based system and no longer imposes indeterminate SHU sentences."
CDCR is committed to offering rehabilitative opportunities, she added.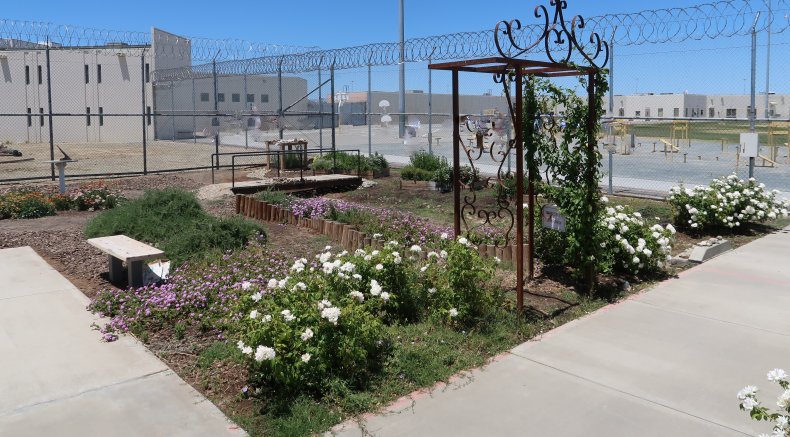 Today, Taylor is an IGP re-entry coordinator, helping people whose shoes he walked in just 18 months ago.
He has also helped IGP write a new curriculum for a correspondence course and is undertaking a sociology degree. He has reconnected with his family, and lives alone in what had been a rental home owned by his twin sister; he has plans to create his very own garden there.
Part of the reason Taylor signed up to attend his first session with IGP was because he sometimes dreamed of walking barefoot across a lawn.
He said: "I often go outside with no shoes and socks on [now] just to walk in grass....We don't really appreciate that until we [are deprived of it and] get back to a situation where we can touch a tree, touch a leaf, touch some grass, put our hands in the soil. I appreciate it in a way that's probably unique if you haven't been removed from it totally."
Taylor is critical of the American penal system, which he dismisses as a "business" that doesn't serve anyone. "Nobody should profit off the misery of other human beings," he said, adding: "All of God's children have the capacity to change."
IGP's Director of Community Partnerships, Amanda Berger, said: "Everyone has inherent value, including people who are incarcerated. There are no throwaways. And we deeply believe the world would be different if we adhered to that as a value."
She added: "We're really promoting the idea that we're all connected...99 percent of the people who are in prison are going to come home some day. Those are going to be your neighbors, your aunts and uncles and cousins and children, and we need to shift our mindset around that."
She says the organization needs funding, donations and volunteers.
But this year marks IGP's 20th anniversary and Taylor is excited about what lies ahead: "Bringing green to intentionally barren places, lighting people up, helping them get to a place where they can change their lives as I have mine—that's absolute magic. I want to be able to scale that."