Many U.S. Prisoners End Up in Restrictive Housing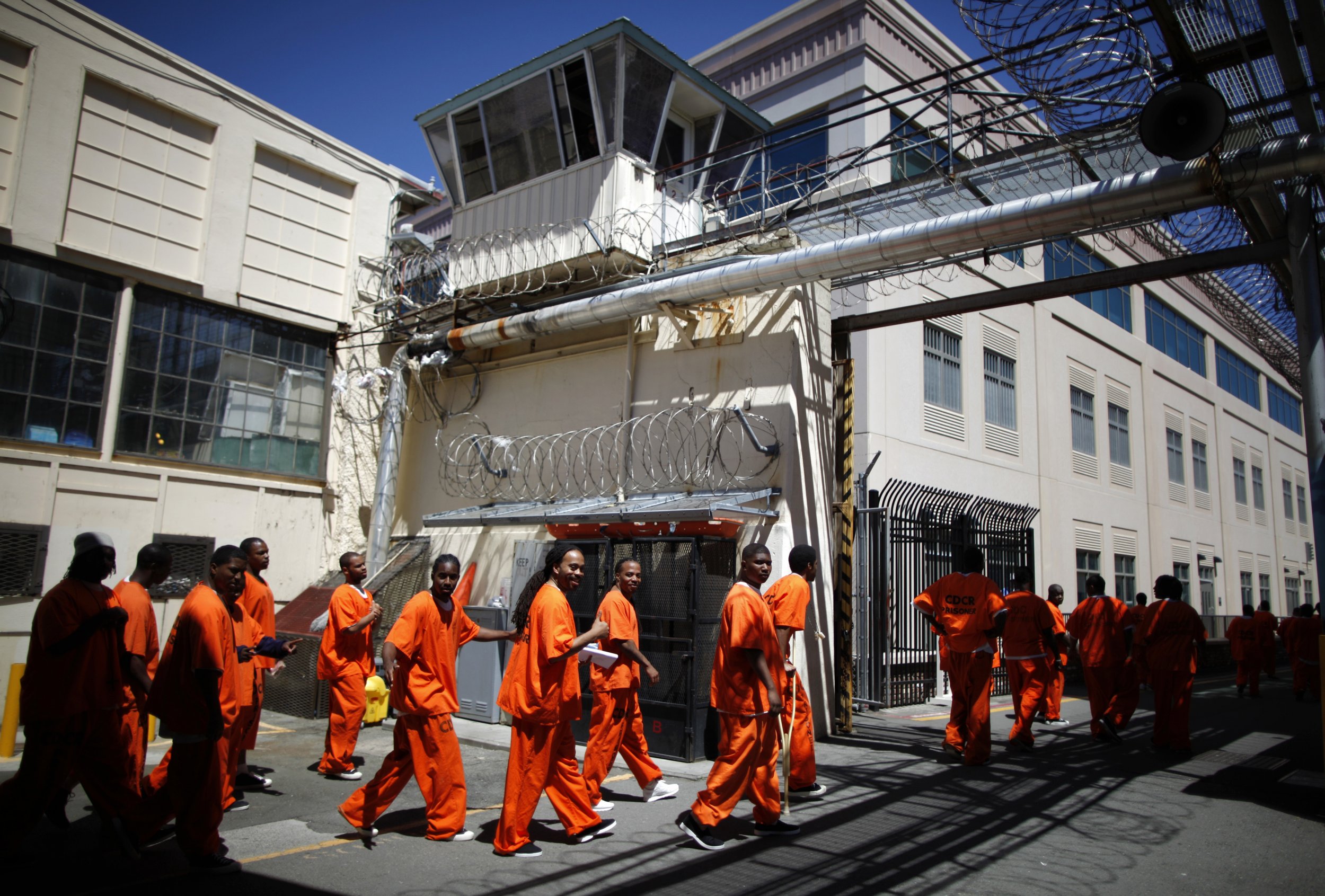 Almost 20 percent of adult state and federal prison and jail inmates spend time in "restrictive housing"—such as protective and special needs areas, solitary confinement or death row—within 12 months of arrival at their facility, according to new data released Friday.
This Bureau of Justice Statistics report, "Use of Restrictive Housing in U.S. Prisons and Jails, 2011–12," presents some of the most up-to-date demographic data on inmates who spend time in restrictive housing. The report is the first time BJS has made such a broad analysis of restrictive housing, an official says.
Generally speaking, restrictive housing refers to prison or jail housing that has different rules than are in place for the general population, such as with regard to privileges or visits. The self-reported data are based on a nationwide sample from 233 prisons and 357 jails.
In local jails, some 18 percent of inmates spent time in restrictive housing in the 2011-2012 period. On any given day, 4.4 percent of prison and 2.7 of jail inmates were in restrictive housing, the report says.
Lengths of stay in restrictive housing vary dramatically. Approximately 10 percent of prison inmates and five percent of jail inmates said they spent 30 or more days in restrictive housing "in the past 12 months." (These percentages also include inmates who had spent less than a year at the facility where they completed the survey.) Three percent of prisoners and 6 percent of jail inmates spent less than seven days in segregation or solitary, the BJS report says.
Violent offenders—not including those who committed sex offenses—were much more likely to end up in restrictive housing than other prisioners: 25 percent in prison and 28 percent jail.
Long rap sheets also equated to higher likelihood of being put in restrictive housing, as did bad behavior while incarcerated. At least 75 percent of inmates in both prison and jail who were written up for assaulting other inmates or corrections staff spent time in restrictive housing.
Many inmates who were in restrictive housing were young and didn't have a high school education. Many also identified as lesbian, gay or bisexual. More than 30 percent of 18- to 19-year-old prison inmates and 25 percent of that age in jail spent time in restrictive housing in the year preceding the survey. The percentage tumbles to about 20 percent for prisoners age 30 or older.
Twenty percent of inmates without a high school diploma spent time in restrictive housing—five percent more than inmates who finished high school.
In prison, 28 percent of lesbian, gay and bisexual incarcerees spent time in restrictive housing, whereas 22 percent of LGB jail inmates spent time in restrictive housing. But 18 percent of heterosexual prisoners and 17 percent of straight jail inmates spent time in segregation or solitary confinement.
Mental illness and restrictive housing are linked. "Between 23 percent and 31 percent of prison and jail inmates with a past history of mental health problems" spent time in restrictive housing," the BJS says.
There's also a link between facility dysfunction and restrictive housing. "Prisons with higher rates of restrictive housing had higher levels of facility disorder, lower levels of inmate trust and confidence in staff, and higher concentrations of violent inmates (other than sex offenders) and inmates with longer criminal histories," the BJS says.
Allen J. Beck, a senior statistical advisor at BJS who has been at the bureau for 31 years, says the data allow new insight into restrictive housing. The data are self-reported and collected via computer or paper forms, potentially giving a more detailed look than data reported by administrators.
"There's not much national data for the prevalence of the use of restrictive housing in prisons—but even less so in jails," he says. "The experience of restrictive housing is probably more common than many thought—inmates move in and out of restrictive housing in the course of their confinement."
Restrictive Housing in Jail and Prison Bureau of Justice Statistics Report