Prison Officials Find Inmates Throwing a 'Pool Party' While Drunk on Homebrew
Five prisoners were caught having a "pool party" in a refurbished skip at Christchurch Men's Prison in Christchurch, New Zealand.
The inmates were found drunk and enjoying a soak after a session in the engineering workshop refurbishing old waste skips on October 29, reported The Sunday Star-Times. When prison guards were called to the scene, they found a man barely conscious and splayed across the floor. Others were jumping in and out of the skip fully clothed and drunk on homebrew made from fruit, sugar, bread and water.
One staff member was assaulted while trying to break up the party, reported Newstalk ZB. The attack involved a screwdriver. Fortunately, the staff member involved was wearing a stab-proof vest and left the incident unscathed.
According to the prison's chief custodial officer, it may have been an opportunistic party. One of the tasks of a program refurbishing skips, completed under a contract with Waste Management, had involved filling the skips with water to check for leaks—an exercise that had apparently given the prisoners other ideas.
"As part of the quality assurance checks and to assess whether any additional work needs to be carried out on the skips, they are filled with water," Neil Beales, the chief custodial officer, told The Sunday Star-Times. "Any holes could indicate structural weakness, and if the skip is lifted when full of material such as concrete, this could create a significant safety risk."
But other sources told the outlet that filling skips with water is not a routine procedure. It takes up too much water and is a hassle to empty. Instead, it appears the inmates had managed to fill the skip using water from a diverted hose—because in spite of it being only 18 C outside, the prisoners were warm.
When staff later swept the building for weapons and other contraband, they found the homebrew, which had been made in the workshop.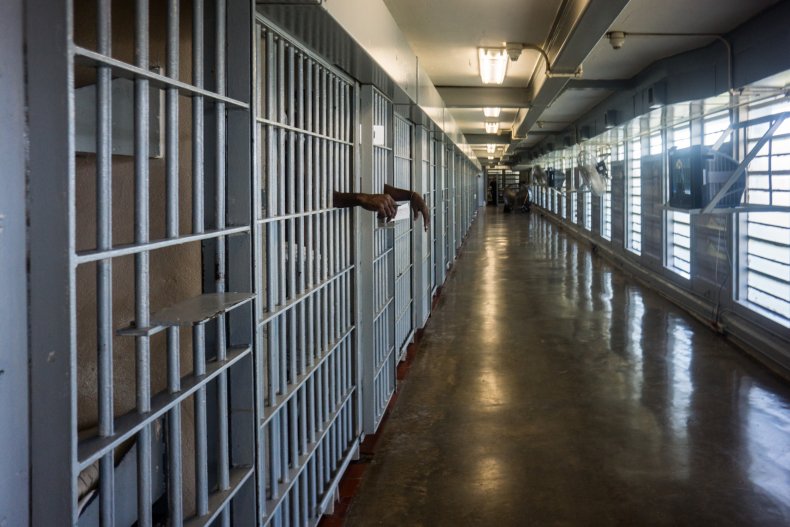 One of the inmates involved—Mark Anthony Taylor, a high-risk sex offender who has previously escaped prison in a food truck—had to be taken to Christchurch Hosptial, where he was closely guarded overnight. James Eddington, an armed robber, and Kyle Livesey, a member of a New Zealand street gang called the Mongrel Mob, were also involved. Livesey is currently serving a 13-year, nine-month sentence for attacking an ex-president of the gang, Stuff previously reported.
"This is clearly unacceptable," said Beales. "Prisoners who take part in employment activities and industry training are expected to take this privilege and responsibility seriously."
To prevent a repeat of October's events, the jail has reduced the number of prisoners involved in the program, increased the amount of supervision, removed excess equipment and implemented tougher searches—but a full review into what happened (and how) is still ongoing.
Three of the inmates involved have been transferred to Otago Corrections Facility. The remaining two have been let go from their jobs at the workshop.