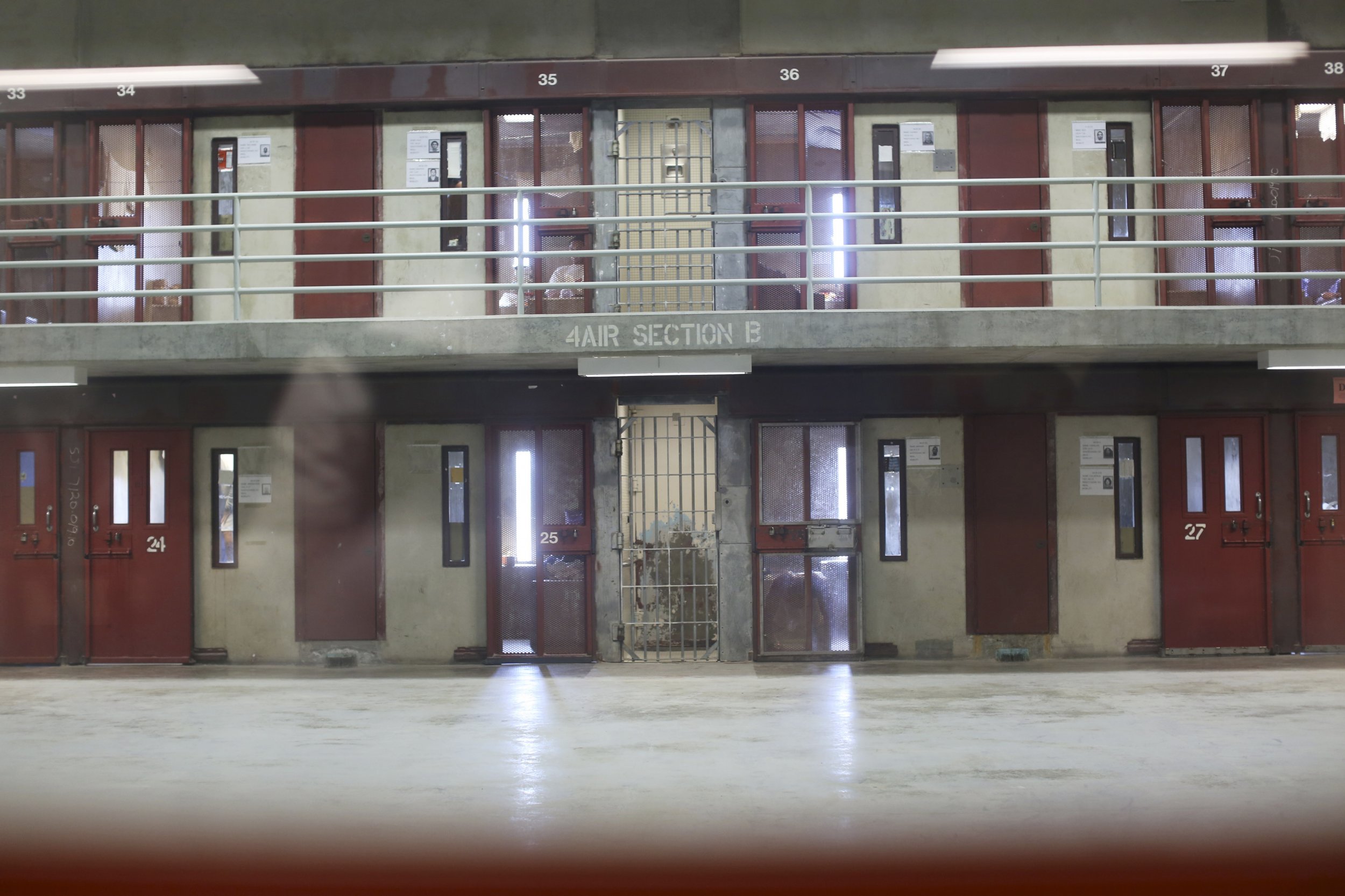 Since 1999, 34 states have seen "at least a modest decline" in their prison populations, but 16 have recorded upswings, according to new data released by the Sentencing Project that demonstrate incarceration rates vary dramatically between states.
New Jersey had the biggest drop in inmates since 1999, at 29 percent, while New York experienced a 27 percent decline and California's since 2006 was 22 percent. Overall, nine states posted double-digit drops.
Meanwhile, five states showed double-digit growth, with Arkansas topping the list at 17 percent, the Sentencing Project's report states.
The changes in New Jersey, New York and California can be attributed in part to policy changes.
In New Jersey, drug courts have steered many low-level narcotics offenders to supervised treatment rather than prison, according to the Sentencing Project.
New York also saw increased use of drug treatment-diversion programs, and most importantly it overhauled the 1973 Rockefeller Drug Laws that, according to the New York Civil Liberties Union, created "extremely harsh prison terms for the possession or sale of relatively small amounts of drugs" and largely affected low-level, nonviolent offenders. In 2009, the Rockefeller law mandatory minimum sentences "were eliminated or reduced," a Sentencing Project analysis said, "and the revisions were made retroactive for persons still incarcerated under the old law."
California's decline was due in part to a 2011 U.S. Supreme Court decision that mandated the state reduce its prison capacity because overcrowding was resulting in "constitutionally inadequate" health care for inmates, the Sentencing Project's analysis notes. Part of California's strategy to reduce its state prison population is to incarcerate less serious offenders in county facilities, meaning these jail populations have increased, but "the net effect has been to reduce the total incarcerated population," the analysis notes.
Bureau of Justice Statistics indicate that the 2013 prison populations of New Jersey, New York, and California were 22,452; 53,550; and 135,981, respectively.
The overall U.S. prison population has declined since peaking at more than 1.61 million inmates in 2009, according to the Bureau of Justice Statistics. However, the year-over-year drops that had been recorded since 2009 were interrupted in 2013, when there were 4,300 more prisoners than in 2012, at about 1.57 million. There were 6,300 more state prisoners in 2013 than 2012, but the upswing was partially offset by a decline in federal inmates, the first since 1980, of 1,900. Worth noting: In 2013, the total number of U.S. adults under correctional supervision (which includes not only federal and state prisons but local jails, as well as parole and probation) fell by 41,500, to 6.89 million. This, according to the BOJS, is "smallest number observed since 2003." Despite this decrease, the International Centre for Prison Studies still ranks the U.S. as having the highest prison population in the world.
What happens to crime rates when prison populations decline? Outgoing U.S. Attorney General Eric Holder told reporters in September that crime and incarceration rates had dropped by some 10 percent in five years. Sentencing Project data also indicate that through 2012, New Jersey, New York and California--the states with the biggest reductions in prison populations--generally saw bigger declines in their crime rates than the rest of the U.S.
"In comparison to the nearly four decades of unprecedented rise, essentially the prison population has more or less been stabilizing these last three or four years," says Marc Mauer, executive director of the Sentencing Project.
Mauer also makes clear that research showing simultaneous declines in prison population and crime rates does not mean the two are causally related.
"We looked at the crime changes in those states, basically in response to the argument some make: 'If you reduce the prison population, crime will go up,'" he says. "It turns out, that's not the case."
Jens Ludwig, director of the University of Chicago Crime Lab, offered some insight into the correlation. Many have pointed out that explanations for "the great American crime decline" in the 1990s--when crime plummeted by more than a third, the Marshall Project's Dana Goldstein says--are all over the place, ranging from broken windows policing to ritalin to Roe v. Wade.
"Whatever those reasons ultimately turn out to be, those things have been reducing the number of people who engage in crime," Ludwig says, adding: "That's going to mechanically reduce the number of people who are in prison."
And when fewer people go to prison, there are fewer who experience the transitioning difficulties upon release that can lead them back to jail. A former inmate might not be able to get a job, for example, meaning he or she might revert to committing crimes to gain income.
Ludwig says proponents of criminal justice reform should explore the financial implications of the decline in the prison population--and recognize that this could also have an impact on the crime rate. If the funding the states save is used for "tax cuts to the top 1 percent" rather than social programming to deter crime, for example, the correlation might not hold, he says.
"That's the million-dollar question," Ludwig says.