Prison Worker Pleads Not Guilty to Assisting Inmates' Escape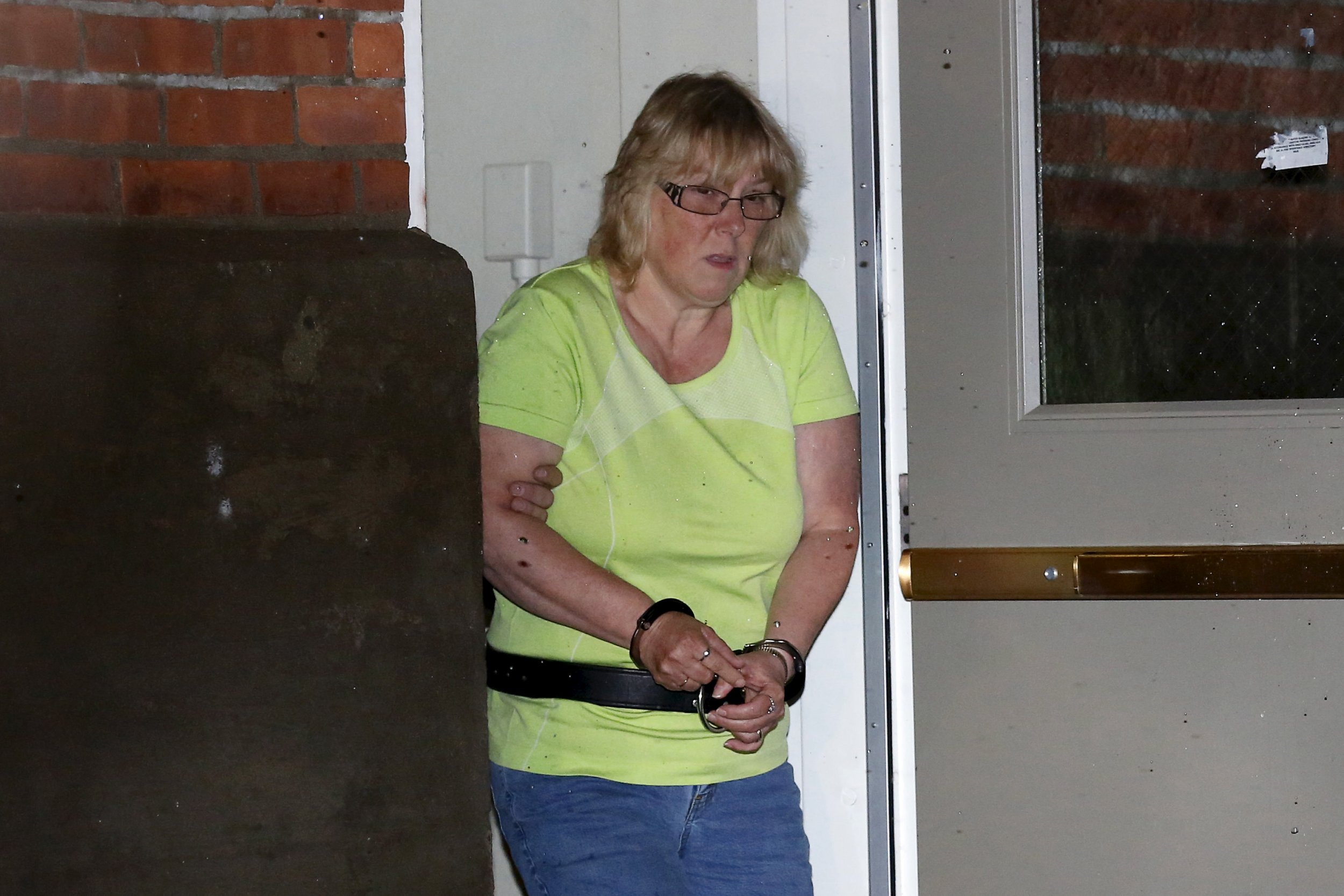 The prison worker at the center of the investigation into the escape of two inmates from a maximum security facility in New York more than a week ago has pleaded not guilty.
Joyce Mitchell, a 51-year-old tailor supervisor, was arraigned Friday on a felony charge of promoting prison contraband and a misdemeanor count of criminal facilitation. Mitchell is accused of helping Richard Matt, 48, and David Sweat, 34, escape from the Clinton Correctional Facility, which sits somewhat close to the Canadian border. The two convicted murderers are still at large.
She was jailed with cash bail set at $100,000, and is due to appear in court again on Monday. She has also been suspended from her job without pay, according to the New York Department of Corrections.
District Attorney Andrew Wylie said Friday that the contraband charge did not include the power tools used by the inmates to drill holes in their cells and escape. Mitchell is also thought to have provided access to her cellphone, which Matt allegedly used to place calls.
At one time, she allegedly considered providing an escape car, but changed her mind at the last minute. Instead, according to Fox News, she checked herself into a hospital due to panic attacks. Wylie said "potentially other charges" could be filed against Mitchell, as the investigation is ongoing. Her husband and co-worker, Lyle Mitchell, is also under investigation, according to authorities.
More than 800 officers are looking for the escapees. They are primarily focusing their efforts in the Adirondacks along the New York/Canada border.
If convicted, Mitchell faces up to eight years in prison.