Why Did Pristin Split Up? K-Pop Band Reveals Separation After Just 2 Years of Performing Together and Fans Are Upset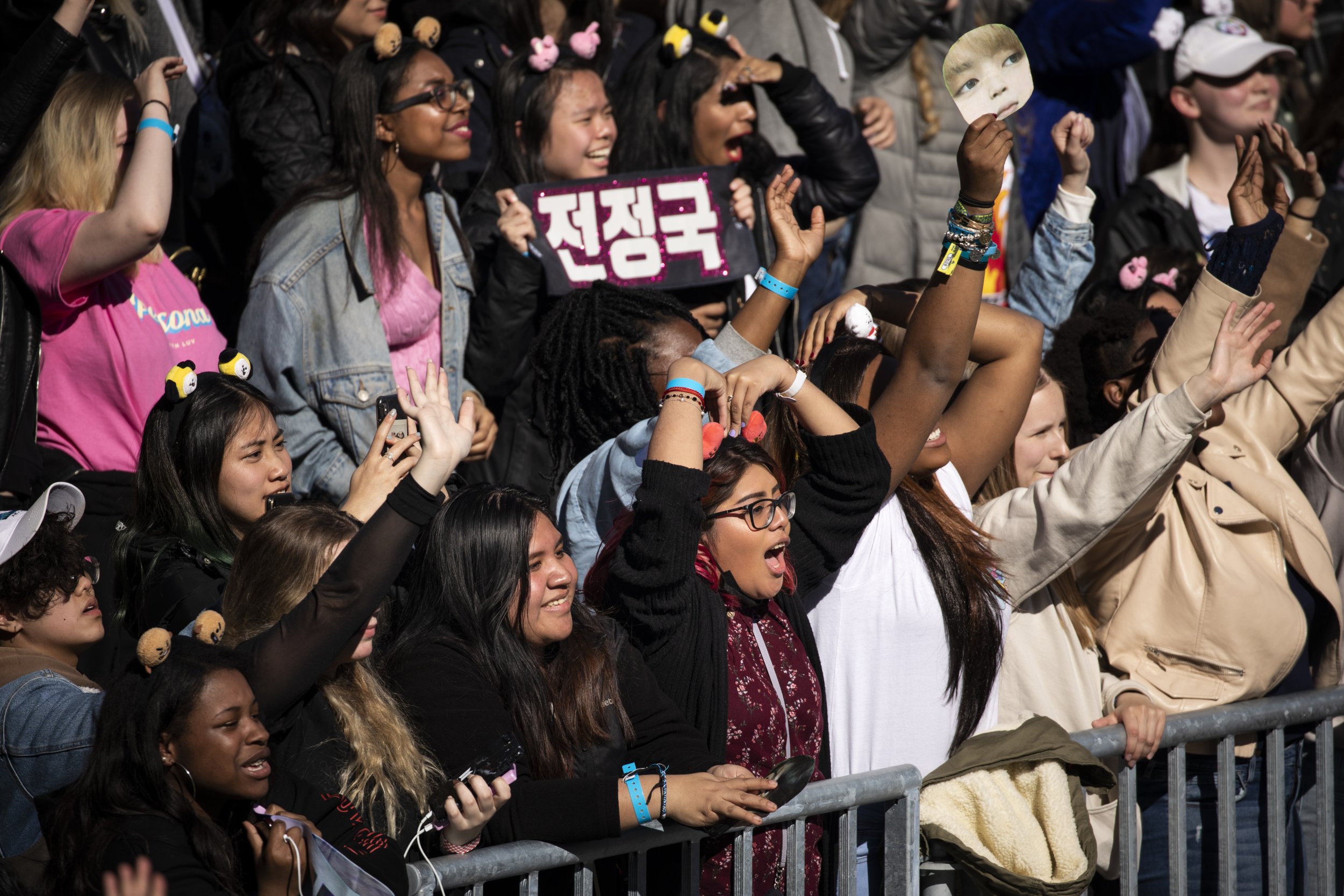 Korean pop group Pristin announced their disbandment after just two years since their official debut. Pledis Entertainment, which managed the seven-member group, announced all but two of the artists' contracts were terminated as of Friday.
The group was comprised of singers Nayoung, Roa, Yuha, Eunwoo, Rena, Xiyeon, Kyulkyung, Yehana, Sungyoen and Kyla. Kyulkyung, Yehana, Sungyoen will continue to work with Pledis Entertainment.
"First, we sincerely thank fans who care for and love PRISTIN. We are delivering the official statement regarding the disbandment of PRISTIN and the termination of contracts for members. The company and the members had in-depth discussions for a long time and deliberated before coming to a mutual agreement," the company said in a statement. "We would like to first apologize to fans, who have always been supportive, for delivering this unfortunate news. Because this is a decision that must be made carefully, a lot of time was given in thinking about this matter. At the end of discussions, we decided to respect the wishes of the PRISTIN members and came to the conclusion of disbandment and contract termination."
Pristin made their first splash on to the K-Pop scene with the release of their first EP, Hi! Pristin, in March 2017. The success surrounding that project led to the band's second EP, Schxxl Out, just a few months later in August.
The band hadn't released any new music under the Pristin moniker since their second RP. It was assumed the group was on hiatus while Kyla took time off to address health concerns. In the interim, a sub-group formed called Pristin V, which included Nayoung, Roa, Eunwoo, Rena and Kyulkyung. The girls released one album in May 2018.
Thousands of fans took to social media to share their disappointment over Pristin's disbandment. Some were angered with Pledis for giving up on the group, while others were upset a few of the members decided to stick with the company despite their bandmates' firing.
In an Instagram post, Kyla opened up on the situation, noting she was as devastated by the news as fans were. However, she urged people not to lash out in response to Pledis' decision.
"Dear HIghs, I am so devastated that I have to be uploading this post and I know that so many of you have a million questions. For now, I just want to say I am so sorry and also incredibly grateful to all of you who have supported us from the beginning from when we were Pledis Girlz to now. While Pristin has officially disbanded, I would like to ask you all not to be upset and angry, but rather joyous of the memories that we've had together and all of the amazing things we have accomplished," Kyla wrote.
She continued: "Moving forward, I hope you all will find it in your hearts to support me as Kyla Massie instead of Pristin Kyla. I had been with Pledis for approximately 9 years now and I am very lucky to have had this amazing experience and to have had such a wonderful second family. Thank you. It has been a rollercoaster ride the past 2 years and I couldn't be more grateful to all of the people who have supported us over this time. Thank you so much. I love you with all of my heart."
See a few fan reactions to Pristin's disbandment below.