Privacy Advocates Sue Justice Department, Seeking to Compel Full Public Release Of Mueller Report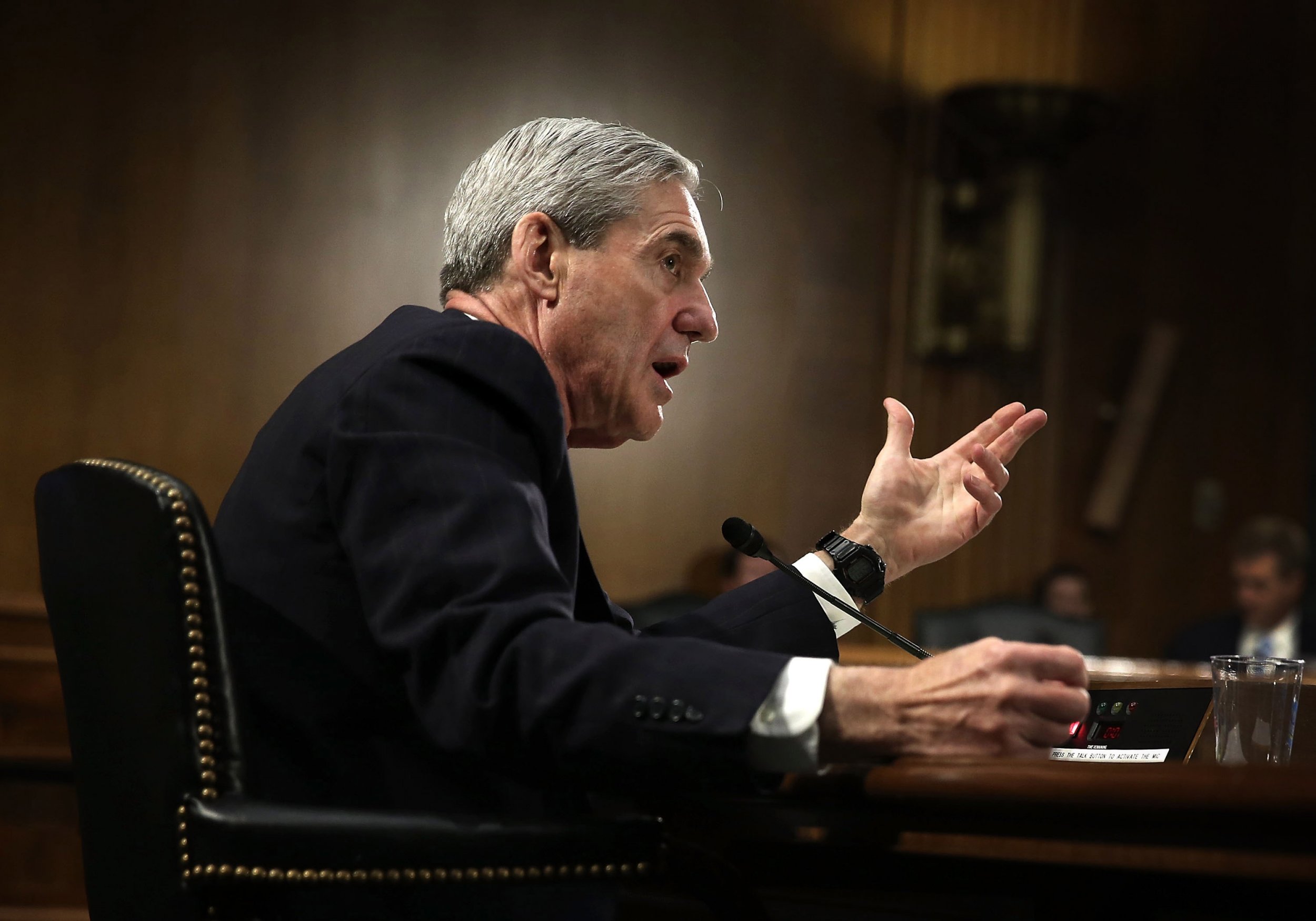 Less than a day after Robert Mueller completed his two-year investigation into allegations of Russian meddling in the 2016 presidential election, the Department of Justice faces its first lawsuit seeking to compel the full, public release of the document.
"The public has a right to know the full scope of Russian interference in the 2016 United States presidential election and whether the President of the United States played any role in such interference," reads the lawsuit filed in a federal court in Washington, D.C., Friday night by the Electronic Privacy Information Center (EPIC). "The public also has a right to know whether the President unlawfully obstructed any investigation into Russian election interference or related matters."
The lawsuit accuses the DOJ of violating the Freedom of Information Act (FOIA) by failing to respond within the statutorily mandated timeline to EPIC's previous request for documents related to the Mueller investigation, and by failing to determine whether or not the document request merited expeditious release of the sought-after files.
The organization had requested expedited release of these documents, arguing they involve a "matter of widespread and exceptional media interest in which there exist possible questions about the government's integrity that affect public confidence.'"
Additionally, argues the complaint, "the requested records concern the potential involvement of the President in a foreign campaign to influence an election that he won; the possible obstruction of justice by the President while in office; the federal government's capacity to defend U.S. election systems and democratic institutions against foreign attacks; and the discharge of a high-profile Special Counsel investigation."
However, the DOJ responded by denying the request to expedite documents, telling EPIC it could not "identify a particular urgency to inform the public about an actual or alleged federal government activity beyond the public's right to know about government activities generally."
EPIC appealed that decision in December 2018, but the DOJ has yet to make a determination, even though federal law states that a reply must be provided within 20 business days. "Accordingly, EPIC has constructively exhausted all administrative remedies," under the law, contends the lawsuit.
The complaint is asking the court to invtervene and compel DOJ to fulfill the FOIA request and release all non-exempt documents.
A DOJ spokesperson has not yet responded to Newsweek's request for comment on the lawsuit.
As of Saturday afternoon, it was still unclear when Attorney General William Barr might release information the Mueller report, and whether that release will be provided to the public or just to members of Congress. It has been reported that Barr hopes to hand his summary off to lawmakers this weekend. According to Washington Post reporter Matt Zapotosky, citing a senior DOJ official, Barr will not have his report on the report prepared for Congress on Saturday.