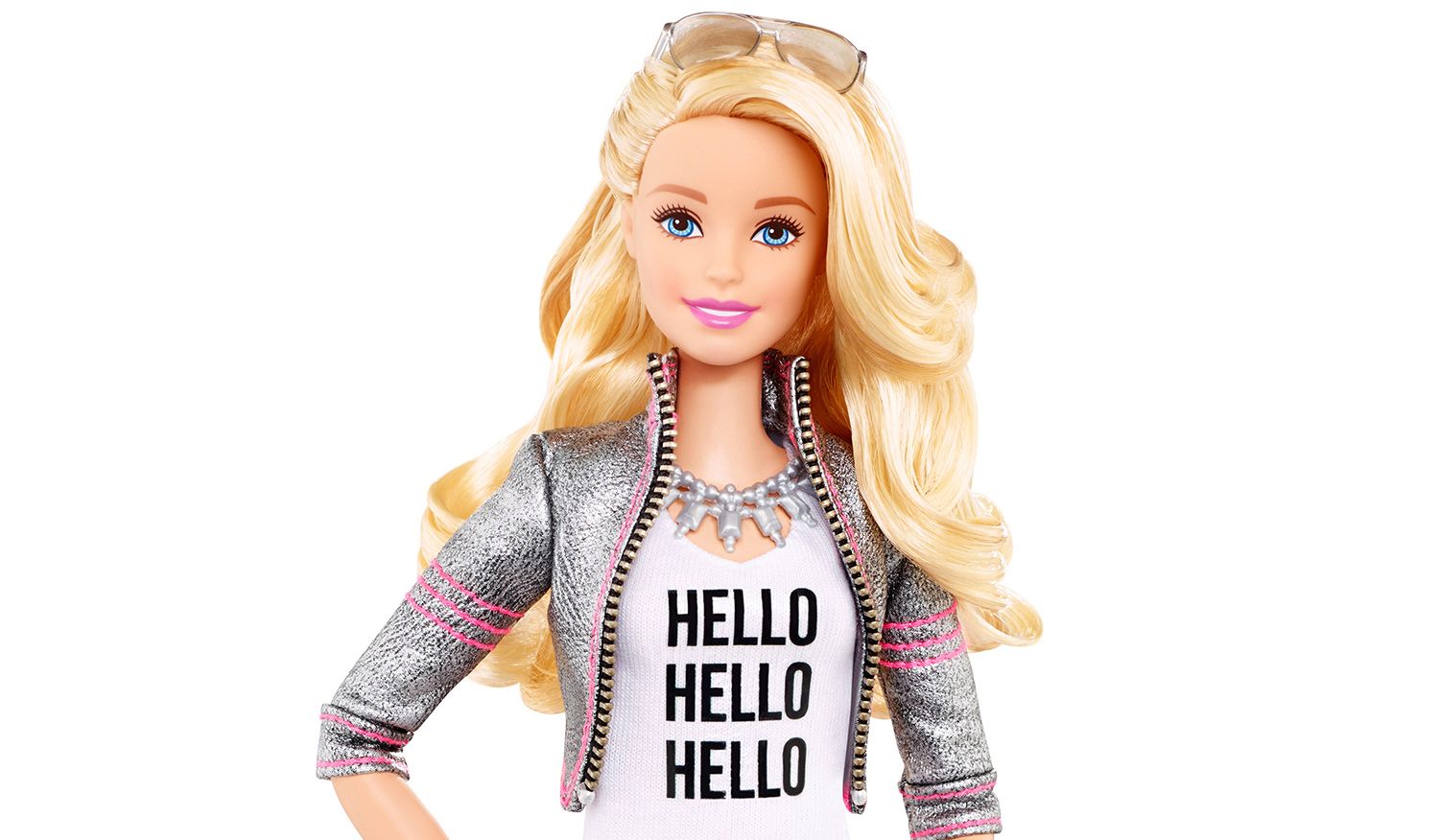 Child privacy advocates are looking to shut down "Hello Barbie," Mattel's first Wi-Fi connected version of the popular doll.
One reason: They say it could be used to spy on children.
"They really shouldn't call it 'Hello Barbie, they should call it Surveillance Barbie," said Susan Linn, executive director of the nonprofit Campaign for a Commercial-Free Childhood (CCFC), which began a campaign to pull Mattel's product from the shelves earlier this week.
"Kids talking to Hello Barbie aren't just talking to a doll," she said. "They're talking to Mattel...a multinational corporation whose only interest in them is financial."
Slated for release this fall, "Hello Barbie" is able to have two-way conversations, play interactive games, tell stories and joke around, all thanks to a Wi-Fi connection.
By pressing a button on Barbie's belt buckle, a child's voice is picked up by an embedded microphone and transmitted to the servers of ToyTalk, a San Francisco–based startup. After processing the audio with voice-recognition software, ToyTalk uses this information to build a database of a child's likes and dislikes, as well as craft a response that emits from Barbie's built-in speaker.
Hello Barbie is expected to hit the market in November and retail for $74.99. If the toy is successful, the CCFC fears the technology behind it may only become more popular, which is why the group began its campaign.
As a psychologist, Linn has done years of play therapy with children and worries what might be said when they believe they are alone with their toy. "Children say all sorts of things in their play about their lives that people don't know," Linn told Newsweek. "It's really a window into their hearts and minds."
But her privacy concerns are not limited to children—she worries that Barbie will also be able to pick up and transmit private family interactions. "Parents who sign that permission...are basically allowing corporate surveillance in their homes," she said.
Others worry that the wealth of children's information will be secretly used by marketers. "This information could be of great value to advertisers and be used to market unfairly to children," said Angela Campbell, professor at the Center on Privacy and Technology at Georgetown Law in a statement on behalf of CCFC.
The makers of Hello Barbie say these fears are misplaced. "ToyTalk and Mattel will only use the conversations recorded through Hello Barbie to operate and improve our products, to develop better speech recognition for children, and to improve the natural language processing of children's speech," ToyTalk said in a statement. "Parents must grant consent...for us to collect and use the recordings for these purposes," the company added in an email.
Child privacy advocates also worry about security. "They say that the data is really secure, but as we're learning, just about no data is secure," Linn said.
Martin Reddy, co-founder of ToyTalk, says all interactions with Barbie happen over a secure connection, making attacks less likely. But interfering with the connection or tapping into the server are not the only points of contact a hacker can make with children's communications with their dolls.
If a parent chooses, the company will create and store audio files of the child-doll conversations on its website. Oren Jacob, CEO of ToyTalk, says that in order to access the files, parents will have to verify it is them by logging in. If hackers figure out that password, however, the conversation is then accessible to them as well.
But critics concerns extend to giving parents access to recordings of their child's interaction with the doll. "What if a child confides something that upsets the parents?" said Linn.
ToyTalk insists it is not monitoring kids' conversations in real time. The company promises to "comply with legal reporting requirements that are presented to us, as do other online services," it said in a statement.