Privacy Fears Over Samsung's 'Orwellian' Smart TV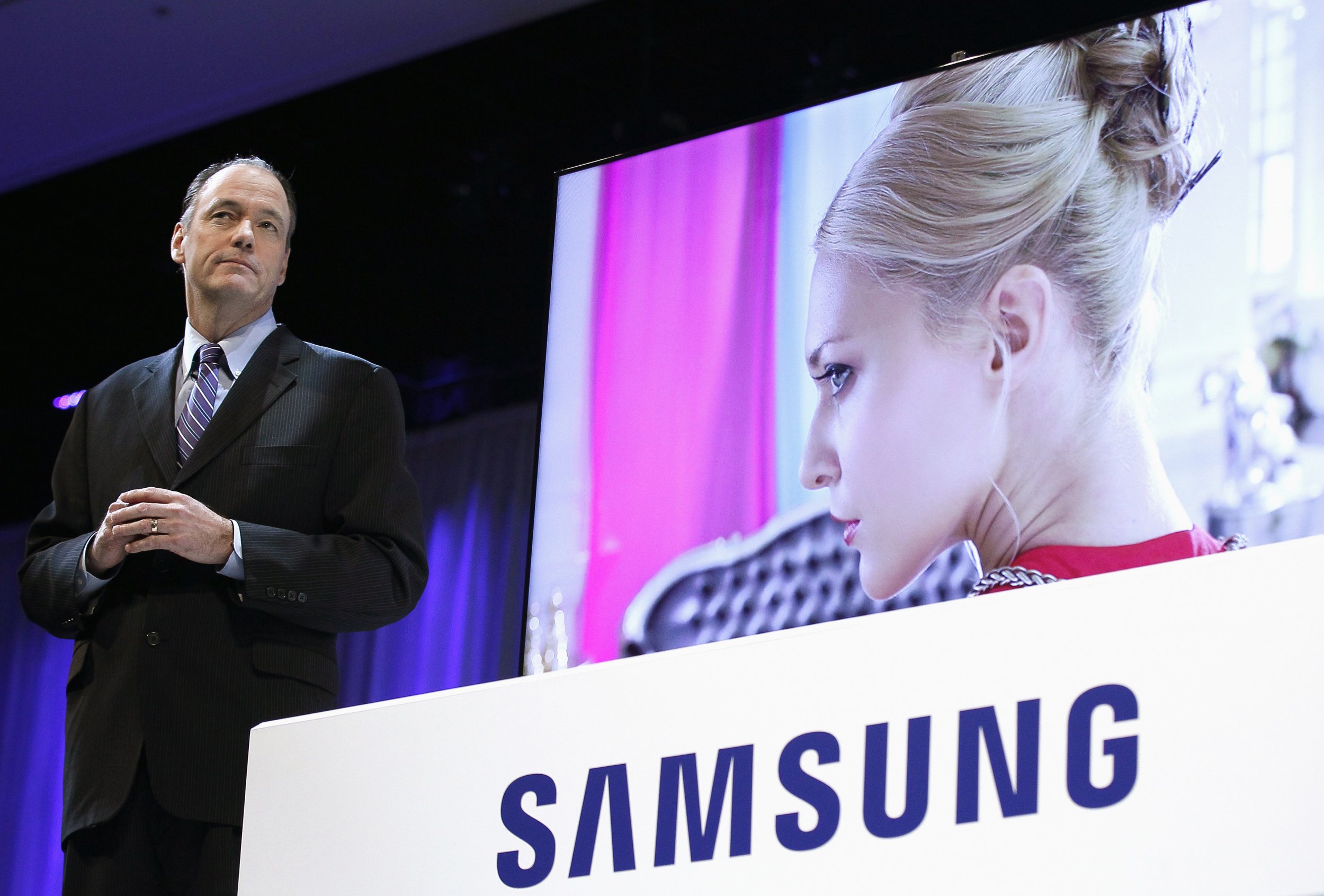 Your TV may be listening in on your private conversations, according to technology giant Samsung, who has warned customers against saying too much in front of their Smart TV as they risk being recorded and the information shared with a third party.
The potential infringement on privacy has been compared to George Orwell's dystopian novel 1984, which describes life under the watchful eye of a totalitarian government.
The company's privacy statement informs customers that along with being able to hear how badly you want to watch the latest episode of Scandal, the voice-command feature can also tune into any conversation you have within the TVs vicinity.
"Please be aware that if your spoken words include personal or other sensitive information, that information will be among the data captured and transmitted to a third party," Samsung warns.
Samsung says the voice recognition feature, which allows you to control the TV with vocal prompts, provides a convenient service to their customers and the company have pointed out that it can be deactivated at any time.
Addressing the privacy concerns in a statement to The Daily Beast last week, the company said: "Samsung takes consumer privacy very seriously. In all of our Smart TVs we employ industry-standard security safeguards and practices, including data encryption, to secure consumers' personal information and prevent unauthorized collection or use."
Professor Mike Jackson, a cyber security expert at Birmingham City University's Business School, suggest that the audio data might be used for security purposes. "Perhaps the government would like to access the information the television collects so that it can better identify dissident individuals and use it as a tool to combat terrorism," he said in a statement released by the university.
He also warned of the negative effects of storing this data: "It's important to remember here how much information Sony lost to hackers. Could we see this happening again?" Sony Pictures was hit by a major cyber-attack in December in which hackers, protesting the controversial film The Interview for its depiction of North Korean president Kim Jong-un, released thousands of the company's confidential documents to the public.
Jackson also questioned who else might gain access to the data under Samsung's policy. "Given that our words are being transmitted out of our homes do we trust them to keep them private?"
Candid Wueest, principle threat researcher at the UK-based Symantec Security Response corporation says that this kind of technology will increasingly be used in the future.
"I do not believe Samsung is collecting data for spying purposes, but they do gather information that is sensitive to you, and that information is stored somewhere," Wueest said, adding that consumers have to trust that their information is safeguarded properly, and there is a lot of room for error. "There is a possibility that others could hack into the information," he said.
Although the type of technology that Samsung uses is intended to improve user experience, Wueest sees the amount of information that we are sharing as a concern: "This is just the beginning. We will see more IOT (Internet Of Things) devices," Wueest said, referring to the increasing presence of devices that connect to the internet in our homes.
According to Jennifer Duffourg, group manager of Security Response Corporate Communications at Symantec, "Security is an afterthought for many manufacturers with IOT devices."
"A multitude of things could happen with our private information," she said. "People need to prepare for [the collection of private information], and they need to understand what they are agreeing to. And manufacturers also need to make sure they are securing the data of their customers properly."
Samsung was not available for comment.