Private Consumption Spike Helps Germany Avoid Recession in Third Quarter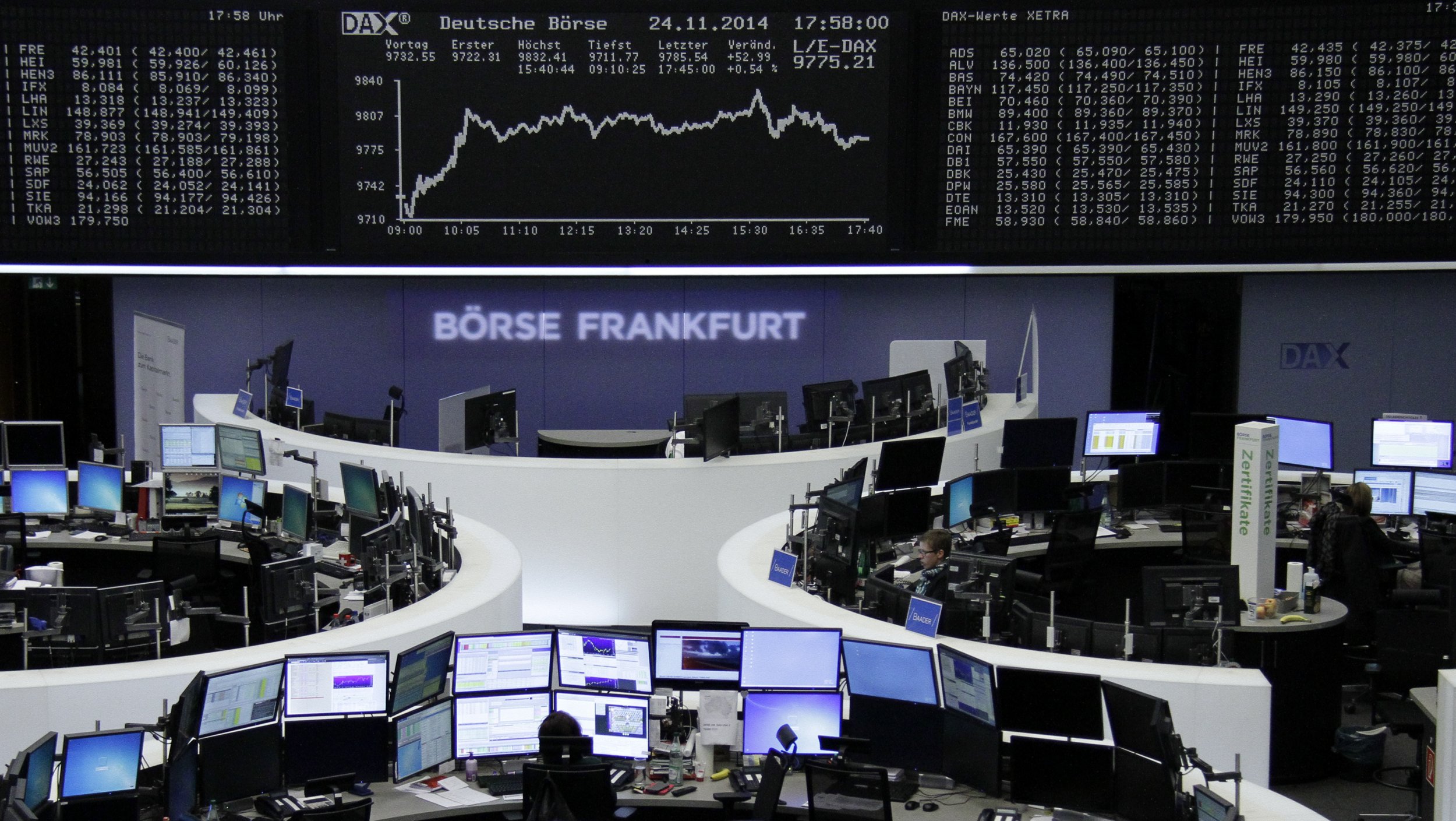 A sharp rise in private consumption more than compensated for stubborn weakness in investment, helping the German economy post modest growth in the third quarter and avoid recession, data showed on Tuesday.
Germany's Federal Statistics Office confirmed an earlier flash estimate showing a 0.1 percent rise in seasonally-adjusted gross domestic product (GDP) on the quarter between July and September.
Private consumption rose 0.7 percent quarter on quarter, the biggest increase in three years, and public investment rose by 0.6 percent. Overall consumption contributed 0.5 percentage points to third quarter growth. Trade was also a support, with exports climbing at a faster pace than imports.
On the downside, equipment investment tumbled by 2.3 percent, while gross capital and construction investment also fell. Overall, investment subtracted 0.7 percentage points from GDP in the quarter.
But in a positive sign for the fourth quarter, inventories subtracted 0.5 points from growth, suggesting a bounceback in the final months of the year.
After the German economy contracted by 0.1 percent in the second quarter, some economists had feared it would sink into a technical recession with another drop in the third, weighed down by weakness in key euro zone trading partners like France as well as uncertainty from the Ukraine crisis.
But Germany managed to eke out some growth and now appears to be regaining momentum. On Monday, a closely-watched measure of business sentiment from the Munich-based Ifo think tank rebounded strongly, helped by a drop in the euro to two-year lows against the dollar and by a decline in oil prices.
Low unemployment, rising wages and rock-bottom interest rates are also providing support.
Still, Germany no longer looks like the "growth locomotive" that defied the euro zone crisis to grow strongly in 2010 and 2011.