Alexandria Ocasio-Cortez Says Private Equity Firms Have Destroyed Jobs and 'Eroded People's Quality of Life'
Representative Alexandria Ocasio-Cortez has taken aim at private equity firms, telling a congressional committee they destroyed jobs and hurt media plurality.
She addressed the financial services committee on Tuesday in a hearing titled "America for Sale?" called by Rep. Maxine Waters, who said in her opening statement it was time to take action to "prevent the predatory practices" of such firms.
Ocasio-Cortez took issue with the practise of restructuring companies to boost short-term profits because it was often at the cost of workers' jobs.
She said "a lot of the initial questions" being discussed at the hearing "almost betray the priorities that we have had in our economy that have eroded people's quality of life."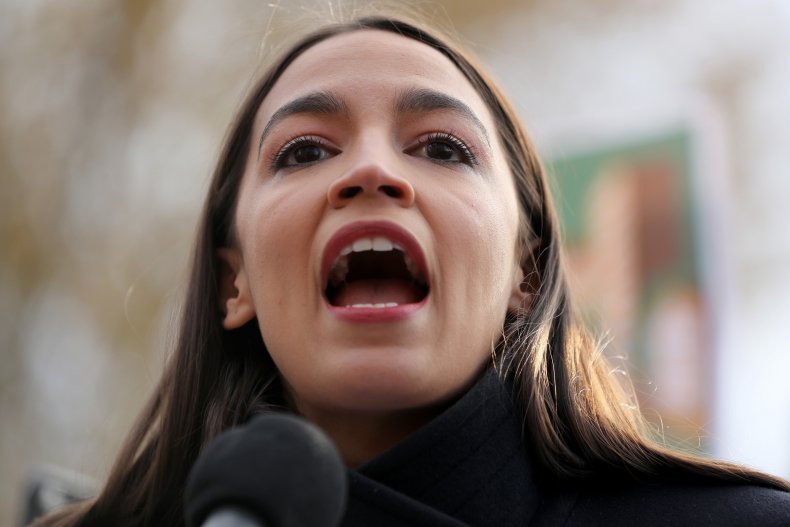 "Because the first question that I hear from so many members is 'how are the returns?' I wasn't sent here to safeguard and protect profit, I was sent here to safeguard and protect people.
"And we're talking about reining in private equity, which is responsible for wiping out tens of thousands of jobs at Toys 'R' Us alone."
In 2004, real estate firm Vornado, and private equity firms KKR and Bain Capital purchased Toys R Us for $6.6 billion, but $5 billion of that was debt which the retail chain had to pay back. Crippled by the $500 million interest each year, the chain filed for bankruptcy in 2017, according to GQ after 70 years' trading.
Ocasio-Cortez went on, "And then we're hearing, 'But what about the companies that made 100 jobs here? Or 200 jobs there?'
"Toys R Us, 30,000 jobs wiped out. ShopKo, 14,000 jobs. Brookstone, David's Bridal, Payless," she said, referring to other retail chains owned by private equity firms.
She went on to say that such firms also have "undemocratic impacts on media companies. "Splinter, Deadspin, Sports Illustrated, local and regional newspapers. In the last 10 years, private equity is behind 597,000 lost jobs," she said.
The committee is considering whether to hold private equity funds and their investors liable for debts incurred by the companies they acquire.
In written testimony to the committee, Giovanna De La Rosa who worked for Toys R Us for 20 years and now leads the workers' advocacy group United for Respect, said: "My coworkers and I were left with nothing while the executives and private equity owners walked away with millions."
However Drew Maloney, president and CEO of the American Investment Council, which represents private equity firms, defended his industry.
He said in a statement to the committee that his industry invested $685 billion in more than 4,700 businesses across the U.S. in 2018. He insisted his industry "creates jobs, powers the economy and strengthens the retirements of millions of Americans.
"The biggest investors in our industry are pension funds and university endowments. Successful private equity investments strengthen the retirements of public- and private-sector workers, including teachers, firefighters and police officers," he added.