Private Faces Court-Martial for Alleged Rape of Fort Bliss Soldier Found Dead on NYE
Private First Class Christian Alvarado of Fort Bliss, Texas was charged with three counts at a Thursday court-martial hearing, including the sexual assault of a soldier who was found dead in her barracks months after the alleged assault.
Alvarado allegedly sexually assaulted Private First Class Asia Graham in December 2019. Graham filed a formal charge against Alvarado in June 2020, which was still being reviewed at the time of her death. According to the charge sheet, Alvarado allegedly committed a "sexual act" with Graham when Alvarado "knew or reasonably should have known that Private First Class Asia Graham was unconscious." When asked for a statement about Graham's complaint, Alvarado allegedly provided investigators with a false narrative of the incident.
Graham was discovered unresponsive in her barracks on New Year's Eve and pronounced deceased by first responders. Foul play is not suspected in Graham's death.
Alvarado is also accused of sexually assaulting an unnamed individual who was "incapable of consenting to the sexual act because she was impaired by an intoxicant."
Alvarado faces charges of sexual assault, aggravated assault and lying while providing an official statement. According to a news release from Fort Bliss, a "military judge has yet to set a trial date in this case."
Newsweek reached out to the U.S. Army for further comment.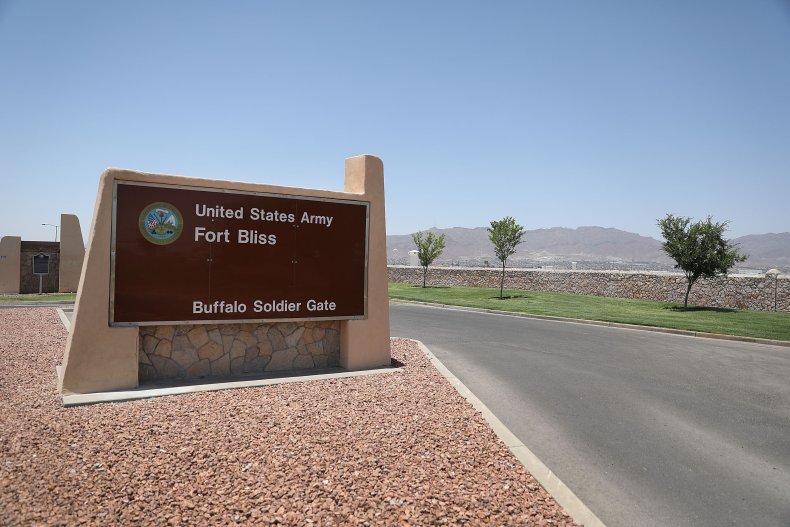 According to data from the U.S. Department of Defense, 6,236 formal sexual assault complaints were received by Military Services in the fiscal year 2019, a 3 percent increase of similarly themed reports in the fiscal year 2018.
After the murder of Specialist Vanessa Guillen at Fort Hood, Texas, Army Secretary Ryan McCarthy called for an independent study of alleged sexual improprieties at the installation. Guillen was allegedly killed by a fellow soldier who took his own life when authorities attempted to arrest him. While it was alleged that Guillen had been sexually harassed by her alleged killer, Army investigators could not prove the allegations.
McCarthy said during an August 2020 press conference that the Army would "put every resource and all of the energy we can in this entire institution behind fixing" the environment that fostered inappropriate sexual behavior.
Results of the civilian-led independent study showed that many soldiers feared retaliation from higher-ups for reporting sexual assaults or instances of harassment. McCarthy described the findings as "totally unacceptable."
In response to the results of the independent review, McCarthy announced in December 2020 that 14 members of Fort Hood leadership would be either relieved of duty or suspended.
"This is not about metrics," McCarthy said, "but about possessing the ability to have the human decency to show compassion for our teammates and to look out for the best interests of our soldiers."