Private group raises $30 million to test "ecstasy" for PTSD
A private non-profit research group seeking to conduct a final phase of clinical trials of MDMA, the main ingredient in the recreational drug ecstasy, got a major boost last month from Silicon Valley and Wall Street donors.
The group, Multidisciplinary Association for Psychedelic Studies (MAPS), announced $30 million in donations, which it will use to test the efficacy of a psychedelic-drug therapy that uses MDMA and talk therapy to treat patients with post-traumatic stress disorder (PTSD).
Since MDMA is a Schedule 1 controlled substance, a category of drugs that officially have "no accepted medical use" and carry "a high potential for abuse," research funds from government organizations such as the U.S. National Institutes of Health have not been forthcoming. MAPS has so far used private financing for its phase 1 and phase 2 clinical trials, which are limited tests for safety and efficacy. Phase 3 trials will test the effectiveness of the drug over a wider population and is considered the last hurdle for regulatory approval.
The use of psychotropic drugs for medical research has acquired some respectability in medical circles in recent years, in part because of the MAPS work. (Some Silicon Valley executives have also turned to these drugs as a kind of creativity booster.) In 2017, the Food and Drug Administration labeled MDMA-assisted psychotherapy for PTSD a "breakthrough therapy" based on the results of MAPS's phase 2 trials.
The phase 2 trials, conducted between 2004 and 2017 on 107 people, involved a combination of MDMA and talk therapy. Participants first received three sessions of talk therapy. About half were then given MDMA for their next three sessions, which each lasted eight hours and took place about a month apart; the other half received talk therapy with a placebo. Afterwards, 54 percent of participants who received active doses of MDMA and therapy no longer met the PTSD diagnosis, compared to 23 percent of participants who received a placebo and therapy. A year later, the number of patients who no longer had PTSD had risen to 68 percent.
"It's psychotherapy that MDMA makes more effective," says Rick Doblin, an expert in regulation of psychedelic drugs and marijuana who founded MAPS in 1986. "MDMA reduces the fear associated with traumatic memories so people aren't overwhelmed and can process their traumas."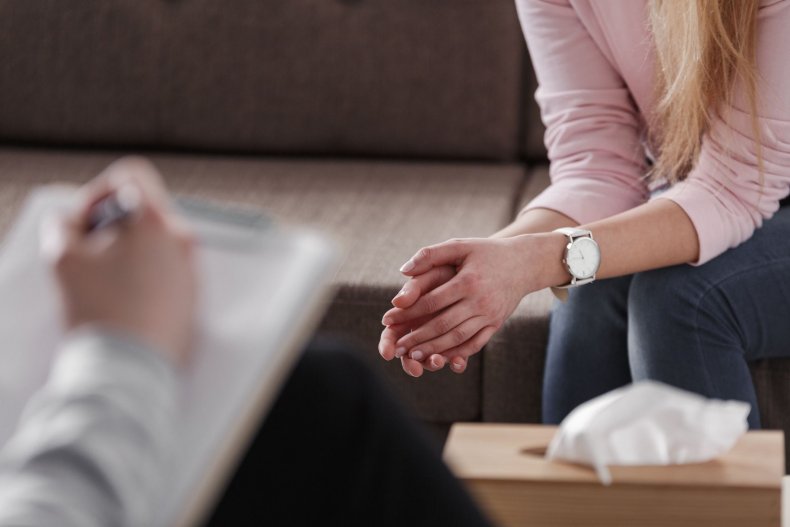 MAPS used a purified form of MDMA (recreational ecstasy can contain caffeine, methamphetamine and other impurities). MDMA was administered "only a few times in a several month process with the goal being curative rather than palliative," says Doblin.
To raise money for phase 3 trials, MAPS launched a funding drive in June. It enlisted two Silicon Valley investors—Tim Ferriss, author of "The Four-Hour Workweek," "The Four-Hour Body" and "The Four Hour Chef" and host of a podcast with more than 1.5 million subscribers; and Joe Green, a co-founder of the Psychedelic Science Funders Collaborative, a non-profit—to help find other sympathetic philanthropists.
Ferriss publicized the campaign on his podcast, soliciting donations from 2,500 people. They include hedge fund billionaire Steve Cohen and Alexandra Cohen, who donated $5 million; Alan Fournier, founder of Pennant Investors, who contributed $1 million; and Rene Parsons, President and Creative Director of PXG Apparel, and her husband Bob Parsons, founder of GoDaddy, who donated $2 million.
Currently, MAPS doesn't have its own labs. It contracts the production of the MDMA and uses another lab to put it in capsule form. Every study has to be approved by the FDA, the Drug Enforcement Agency and an ethics review committee.
MAPS began recruiting for phase 3 trials in 2018 at 15 research sites in the U.S., Canada, and Israel; where participants received three sessions of MDMA or a placebo with therapy over 12-weeks. The new cash will allow them to expand the trial to between 200 and 300 participants, with the goal of finishing in 2022.
Despite the positive results so far, drug-assisted therapy comes with some risk. In rate cases, MDMA can trigger seizures. MAPS will exclude people with seizure disorder from the study, as well as those with uncontrolled hypertension, psychosis, bipolar disorder, schizophrenia and other physical and psychological conditions. Participants will be required to taper off of psychiatric medicines before they can enroll.
"We start out very conservatively regarding safety. If FDA approves MDMA-assisted psychotherapy for PTSD, we will start testing it in people who had initially been excluded," says Doblin in an email. The main risks, according to Doblin, are psychological, which is why the researchers focus on thoroughly training therapists.
Psychological distress could arise following an MDMA session when a participant has difficulty integrating their experience and can occur after the MDMA effect has subsided. Episodes of distress can last 5 minutes or several hours and can crop up as much as three days after MDMA is taken. In the phase 1 and phase 2 trials, these symptoms were addressed with reassurance and support from the therapy team, who occasionally administered benzodiazepines for anxiety.
With this funding round, MAPS is aiming to finish the trials and seek approval from the FDA to bring the therapy to market as soon as 2022.