Jet Carrying Jennifer Aniston, Courteney Cox and Friends Loses Wheel, Makes Emergency Landing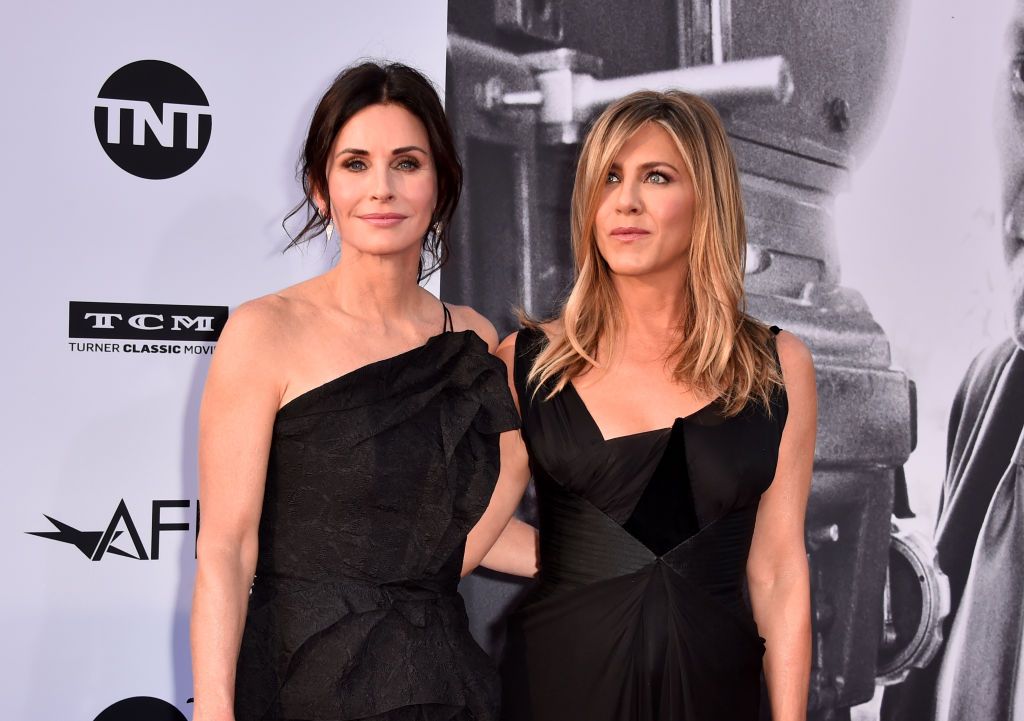 Friends co-stars Jennifer Aniston and Courteney Cox were in a private jet forced to make an emergency landing at California's Ontario International Airport Friday, according to multiple reports.
The twin-engine Gulfstream G4 jet touched down at the southern California airport just after 2 p.m. on Friday after reporting problems with its landing gear, reported CBS LA.
Federal Aviation Administration spokesman Ian Gregor told the network that the plane lost a wheel while taking off from LA International Aiport headed for Cabo San Lucas, Mexico, and circled for several hours to burn up fuel before making the emergency landing.
TMZ reported that actors and longtime friends Aniston and Cox were making the trip to celebrate Aniston's 50th birthday, which was on February 11. A source familiar with the situation confirmed to USA Today that the two stars were among the 10 passengers on board the flight when it made the landing.
The plane landed safely, and after disembarking the stars were able to catch another private jet to continue their journey to Cabo, reported TMZ.
Footage from AIR 7 shows two women who appear to be Cox and Aniston under an umbrella as they walked to board the new jet to complete their journey to Mexico.
Aniston held her birthday party at LA's Sunset Tower earlier in the week, with stars George Clooney, Kate Hudson and Gwyneth Paltrow among those in attendance.
"Love these ladies. Celebrated this beauty last night. Happy Bday JA! We all love you sooo!" posted Paltrow in an Instagram post.
"Happy birthday (last night and tomorrow) to #jenniferaniston our ray of sunshine, example of perpetual goodness. We love you so much and you make 50 LOOK [fire]."
In an interview with Elle magazine in December, Aniston had criticised ongoing speculation about her romantic life, following her split from second husband Justin Theroux in February.
"Why do we want a happy ending? How about just a happy existence? A happy process? We're all in process constantly," she said. "What quantifies happiness in someone's life isn't the ideal that was created in the '50s. It's not like you hear that narrative about any men. That's part of sexism — it's always the woman who's scorned and heartbroken and a spinster. It's never the opposite. The unfortunate thing is, a lot of it comes from women. Maybe those are women who haven't figured out that they have the power, that they have the ability to achieve a sense of inner happiness."