Private Jets Descend on Davos For World Economic Forum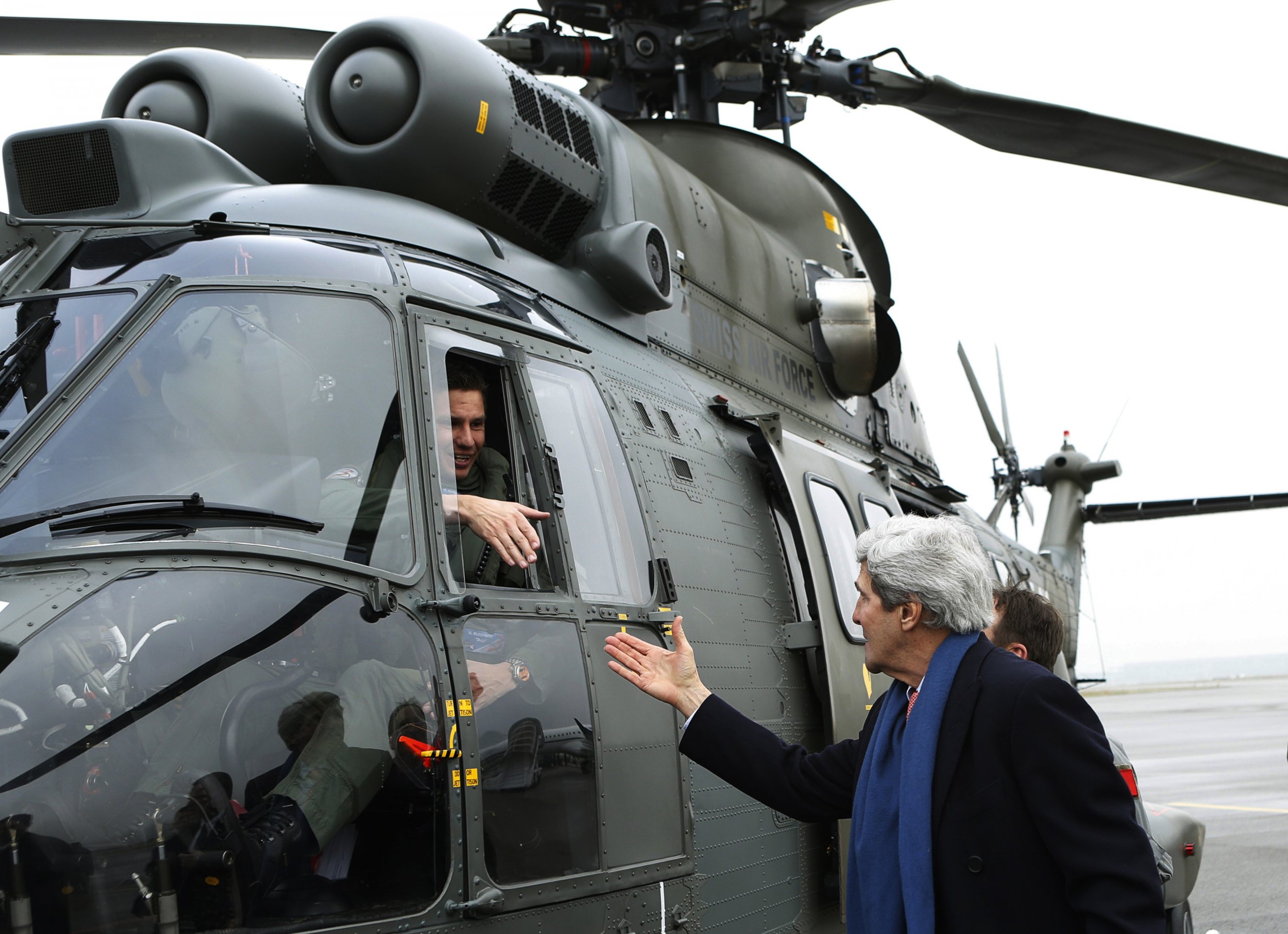 Billionaires, world leaders and pop stars are clogging up the skies with their private jets as they descend on the annual World Economic Forum in Davos, Switzerland to liaise over issues such as terrorism, the central banks and growing economic inequality.
Over the course of this week, approximately 550 are expected to fly into the region, resulting airport traffic increasing by 10% which means that landing spots are in short supply.
The Swiss Armed Forces have even opened up one of their military air bases for the first time to try and accommodate the increase in traffic. For private jet companies like PrivateFly, NetJets and VistaJet, this is by far their busiest time of year.
"Because last year was so busy, private jet customers know... that they have to book in advance," warned Adam Twidell, CEO of PrivateFly, who have seen a major surge in demand for private jets in the run up to the four-day economic event which begins on Wednesday.
According to founder of VistaJet Thomas Flohr – whose company charges between $10,000 and $15,000 per hour to use its planes – those travelling on long-haul flights to Davos will even receive additional perks, such as a free helicopter ride.
Helicopters too are in major demand and at last year's event nearly 200 helicopter flights passed through Zurich airport, carrying 20% of the event's 2,500 attendees.
A wide-range of guests are expected to attend the event, including former US vice-president Al Gore who is set to stress the importance of tackling climate change, and pop star Pharrell Williams who will discuss how to make fabric from recycled plastic.
40 heads of state are set to attend as well as 2,500 high-profile business leaders, who will deliberate over issues of economic growth, geopolitics and the internet.
Co-chairing the event is Oxfam's executive director Winnie Byanyima, who has said she will use the occasion to highlight the "staggering" global economic gap between the rich and the poor.
"It is time our leaders took on the powerful vested interests that stand in the way of a fairer and more prosperous world," she said in a statement ahead of the meeting.
"Business as usual for the elite isn't a cost-free option - failure to tackle inequality will set the fight against poverty back decades. The poor are hurt twice by rising inequality - they get a smaller share of the economic pie and because extreme inequality hurts growth, there is less pie to be shared around," she continued.
According to a report released by Oxfam today, in 2014, the most affluent 1% in the world owned 48% of the world's wealth, meaning that just 52% is distributed between the other 99% of the global population. In the study Oxfam warns that if this trend continues, the combined wealth of the world's richest 1% is set to surpass that of the other 99% by 2016, with more than one billion people living on less than $1.25 a day.
Most of this wealth is earned in the financial, insurance and pharmaceutical sectors, 90% of the billionaires listed are male and in the EU the collective wealth of this super-rich elite increased from of $34bn, to $128bn between March 2013 and March 2014, the study says.
To tackle this inequality, the international charity calls for a major clamp down on tax evasion by big companies and rich individuals, and for free universal public services by 2020, including education and health.
Correction: This article originally stated that 1,700 private jets would be flying to Davos. That figure was later found to be based on incorrect data. There are in fact expected to be around 1,100 extra plane 'movements' (arrivals and departures) at Zurich airport, but only an extra 550 private jets.