Manuel Buendia Murder: All You Need to Know About the Case of Manuel Buendia
Private Network: Who Killed Manuel Buendía is a gripping true-crime documentary that explores the theories surrounding the death of investigative journalist Manuel Buendía, and poses questions about the identity of the real killer.
The documentary is narrated by Mexican actor Daniel Giménez Cacho and directed by Manuel Alcalá. The film features interviews with investigators, fellow journalists, witnesses, and those who knew Buendía. True-crime enthusiasts will not want to miss it.
Everything You Need to Know About Manuel Buendía
Who was Manuel Buendía?
Manuel Buendía was a Mexican journalist and political columnist from Zitácuaro, Michoacán, Mexico.
He began his career writing for the La Nación, the official magazine of the National Action Party (PAN).
Buendía then worked at the La Prensa until 1963, becoming the editor-in-chief in 1960.
At La Prensa, he launched his own column, Red Privada [Private Network], where he covered the alleged collusion of organized crime groups and Mexican politicians.
Throughout the 1970s and 80s, he worked at several different media outlets including El Universal and Excélsior.
He was best known for his investigative work, most notably his coverage of the CIA's covert operations in Mexico, the rise of right-wing organizations, and political corruption, winning the National Journalism Award in 1977.
In particular, he investigated corruption in Mexico's state-owned petroleum company, Pemex.
Buendía also worked closely with government officials and had been offered the position of head of Press and Public Relations of Mexico City in 1971, which he rejected.
He was a former advisor to Guillermo Martínez Domínguez, the former head of Nacional Financiera, a bank of Mexico's Secretariat of Finance and Public Credit (SHCP), and brushed shoulders with the director of the National Council of Science and Technology (CONACYT), Gerardo Bueno Zirón. Buendía became the director of CONACYT's Press and Public Relations department from 1973 until 1976.
Outside of his journalism work, he was a part-time professor at the National Autonomous University of Mexico.
He had three children with his wife Maria Dolores Avila.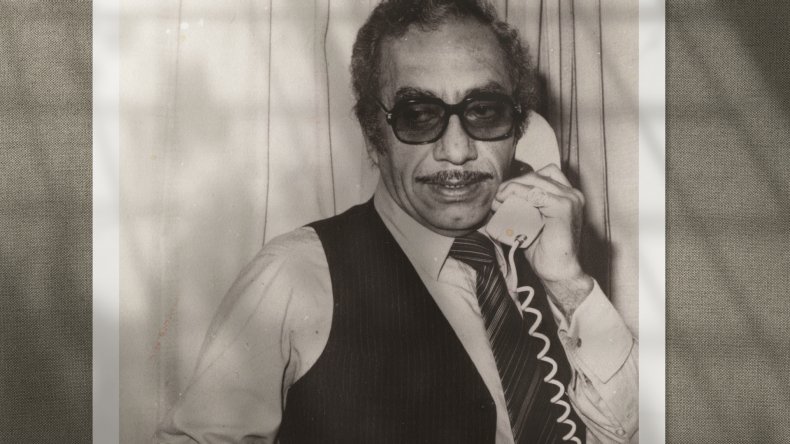 The Killing of Manuel Buendía
Due to his often risky investigative work, Buendía received several death threats throughout his career but none ever came to fruition.
Sadly, on May 30, 1984, as Buendía left his office in Mexico City and headed for his car, he was shot four times, dying instantly. He was 58-years-old at the time of his death.
At the time of his death, Buendía had been carrying a handgun but was unable to defend himself.
According to witnesses, the man who shot Buendía fled on a motorbike with another man.
The New York Times reported at the time of Buendía's death, there appeared to be "little doubt" amongst officials and journalists that Buendía was killed out of vengeance for something he wrote.
They reported Education Minister, Jesus Reyes Heroles, calling the killing an "offense against the exercise of the free expression of ideas.''
Who killed Manuel Buendía?
Five years after his death in 1989, several members of the now-defunct Federal Security Directorate (DFS), Mexico's top police force and intelligence agency, were arrested for their involvement in the murder of Buendía.
On June 11, 1989, the head of the DFS, José Antonio Zorrilla Pérez, was charged with planning the murder. He was the first person to arrive at the murder scene, alongside DFS agent Juan Rafael Moro Ávila and José Luis Ochoa Alonso (also known as El Chocorrol), who was charged with shooting Buendía.
Three other DFS agents were also arrested: Juventino Prado Hurtado, Raúl Pérez Carmona and Sofía Naya.
Alonso, who was believed to be the gunman and another suspect Juan Arévalo Gardoqui, were found dead before being formally charged, reported El Universal.
Moro and Zorilla were sentenced to 25 and 35 years in prison respectively for their involvement in Buendía's death. Moro was released in 2009 for good behavior, and
Zorilla was released in September 2013 to serve the remainder of his sentence at home due to poor health.
Netflix's Private Network: Who Killed Manuel Buendía? delves deep into the theories held by several other journalists that the DFS were not responsible for Buendía's death and his killers have actually never been caught.
Private Network: Who Killed Manuel Buendía? is streaming on Netflix now.