Private Planes See Uptick as Commercial Airlines Cancel Flights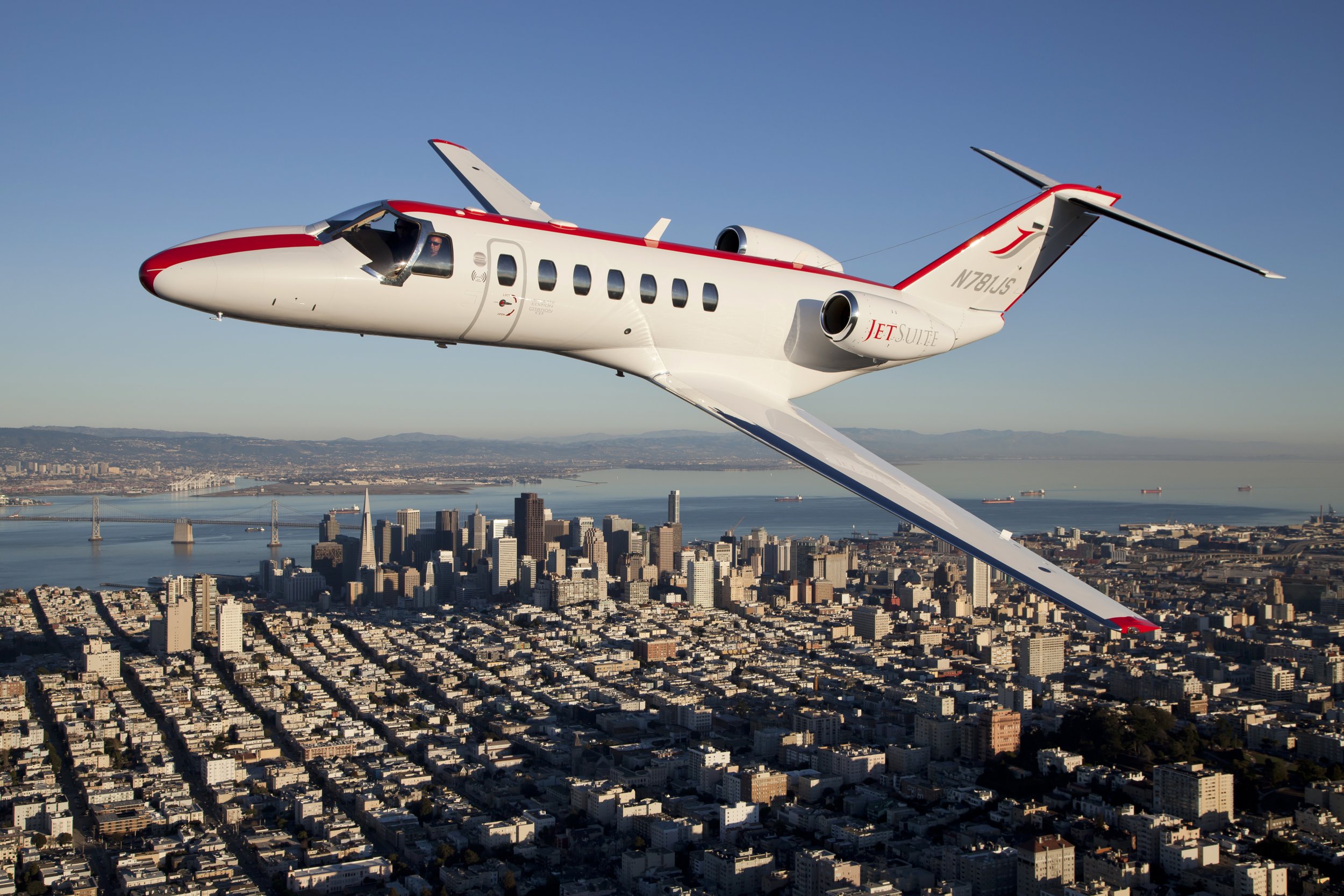 Nearly 3,500 flights had been delayed and almost 3,000 canceled as of midday Monday, as a large storm threatened to cover parts of New England with two feet or more of snow and cause terrible winter conditions throughout the Midwest.
According to a "Misery Map" created by Flight Aware, most of the affected flights are out of the Newark (New Jersey) and Chicago O'Hare airports, followed closely by New York's LaGuardia and JFK. "Just about every scheduled flight will be canceled" on Tuesday, Weather Channel airport spokesman Matthew Brelis told USA Today.
Well, every commercial flight that is. Private airline services, meanwhile, have been jumping through hoops to keep customers happy—and to get them quickly on flights away from the snow.
For between $19,000 and $21,000 round-trip, Talon Air Jets is offering to charter a seven-seat private plane from New York to southern Florida. With Jets.com, the price is a bit lower, $16,000 to $18,000. A more luxurious, 10-seat plane is $28,000 to $32,000 for the same trip on Talon Air, or $22,000 to $24,000 on Jets.com, which comes to just under $3,000 a person on either aircraft. For some jet-setters looking to avoid delays and cancellations, though, no price may be too high.
Of course, no private jet company is sending flights into dangerous conditions, and they all rely on approval from air traffic control. "Whether you are flying out of New York in a storm or out of Vail, Colorado, during the winter, the conditions will prove difficult, so all of our pilots are well versed in mountainous terrain and difficult weather conditions," Paul St. Lucia, vice president of sales for Talon Air, tells Newsweek.
Though private plane services are subject to the same aviation safety policies as commercial airlines, they can much more easily adjust schedules to avoid delays and cancellations. As of midday Monday, Talon Air had canceled only a handful of flights, mainly those headed to Boston from New York and Chicago. Jets.com hadn't had any cancellations or even a delay, as was the case with Private Jet Services.
"With private planes, we don't schedule back-to-back flights; that allows us to change schedules more easily. We also don't have hubs. We make use of over 5,000 private airports, compared to about 500 hubs for commercial flights," St. Lucia explains.
Flying out of smaller airports allows private jet companies to stay on time. "While we have the same weather, we don't have the same traffic and congestion [as commercial airports do] and are therefore more likely to be able to complete a trip," says JetSuite CEO Alex Wilcox. In addition to using airports that are less congested, some private plane operators will select airports with particularly good equipment. "We focus on airports that have the best de-icing equipment—it helps our planes get off the ground faster," Private Jet Services CEO Greg Raiff tells Newsweek.
Edgar Alacan, a co-founder of Jets.com, takes a preemptive approach with his customers during bad weather: "We ask the client in advance if we can move up the flight or move it later."
At Private Jet Services, a customer care team tracks weather a week in advance and generally re-books flights as far in advance as three days, according to Raiff. "You have people proactively looking at your aircraft at all times," he says.
To avoid flying into areas with dangerous weather conditions, private plane companies schedule flights to nearby airports—Private Jet Services was able to land a plane at Manchester, New Hampshire, instead of Boston on Monday morning—and then work with car services to get their clients to final destinations.
This may be why private jet companies see increased business during poor weather conditions. "We see a substantial uptick on a day like this, versus what would happen if there had not been a storm. People at the margins, who sometimes fly private and sometimes commercial, will opt to fly privately. Private jets focus on the mission-critical people who need to get where they are going at any cost," says Raiff.
So while commercial airlines may fend off thousands of angry passengers, the wealthier margin is making its way over to private planes.