Private Prisons: Why the Justice Department is Phasing Them Out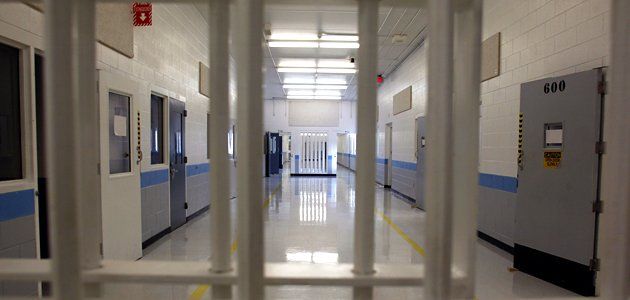 WASHINGTON (Reuters) - The U.S. Justice Department announced plans on Thursday to phase out its use of privately operated prisons, calling them less safe and a poor substitute for government-run facilities.
In a move hailed by civil rights groups and longstanding critics of for-profit prisons, the department said it planned a gradual phase-out by letting contracts expire or by scaling them back to a level consistent with recent declines in the U.S. prison population.
Shares of the two leading U.S. private prison companies plummeted on the announcement. GEO Group Inc <geo.n> ended down 39 percent at $19.51 on the New York Stock Exchange while Corrections Corp of America <cxw.n> sank 35 percent to close at $17.57.
The phase-out of private contractors is in line with President Barack Obama's efforts to reform the U.S. criminal justice system, which he has said incarcerates too many people, particularly minorities.
In 2015, the United States held 25 percent of the world's prisoners even though it only accounts for 5 percent of the world's population, according to the White House.
The decision, announced by Deputy Attorney General Sally Yates in a memo, followed a report last week by the Justice Department's inspector general that criticized private prisons for failing to maintain the same level of safety and security as facilities run by the Federal Bureau of Prisons.
Thirteen of the federal government's 146 prisons are privately run. Together, those 13 housed 22,600 inmates as of December 2015, down from about 40,000 in 2014.
The Bureau of Prisons began contracting with private companies in 1997 at a time of severe prison over-crowding.
Yates said private prisons, long seen as a growth industry in a country where the prison population has quadrupled since 1980, had failed to provide any substantial cost savings.
"Private prisons served an important role during a difficult period, but time has shown that they compare poorly to our own Bureau facilities," she said.
GEO Group said it was disappointed by the announcement, but said the impact of the decision was not imminent.
"At the federal level, GEO's facilities have a proven track record of providing cost-effective, high-quality services," the company said in a statement.
Corrections Corp spokesman Jonathan Burns said Thursday's announcement only affects 7 percent of CCA's business and that the inspector general's report "has significant flaws."
"Numerous independent studies" have shown Correction Corp's facilities to be "equal or better" in terms of safety and quality than government-run prisons, Burns said.
'Groundbreaking Decision'
The greater impact of the Justice Department decision may be its trickle-down effect on state prison systems, which house the majority of U.S. prisoners.
"This is an important and groundbreaking decision," David Fathi, director of the American Civil Liberties Union's National Prison Project, said in a statement.
"The ACLU applauds today's decision and calls on other agencies -- both state and federal -- to stop handing control of prisons to for-profit companies."
The Justice Department has no direct authority over the privately run state prisons that housed more than 91,000 inmates as of 2014. Nor does Justice have authority over immigration detention facilities run separately by private companies under contract to the Department of Homeland Security (DHS).
Detention Watch Network, an immigrant advocacy group, called on DHS to follow the Justice Department's lead by phasing out immigrant-only prisons run by private prison companies.
In a statement, U.S. Immigration and Customs Enforcement (ICE), the branch of DHS in charge of detention facilities for migrants, said, "ICE uses these various models to meet the agency's detention needs while protecting taxpayer resources."
The statement made no mention of a move to close privately run migrant detention facilities.
Yates said in a memo that the number of federal prisoners in private facilities is expected to fall by 50 percent by May 2017 from the population's peak in 2013.
Height Securities industry analyst Daniel Hanson said both GEO and Corrections Corp would need to update their financial outlooks after the Justice Department news. In a research note, he called the department's goal of ending private prison contracting "more aspirational than attainable," however.
"In an austere era of discretionary budgeting, we believe it is unlikely that (the Bureau of Prisons) can afford the increased costs associated with meaningfully reducing contracts," Hanson said.