Despite States Reopening, Private Sector Jobs Growth Was Six Times Worse Than Expected in July
Private payroll growth has slowed sharply in July, despite some states in the U.S. having started to reopen.
Numbers released in the ADP national employment report showed that private payrolls grew by 167,000 in July, a number more than six times smaller than estimates from economists polled by FactSet of 1.2 million.
A rise in coronavirus cases in the U.S. suggests that the hoped for V-shaped economic recovery still has far to go.
Leisure and hospitality was one of the sectors with a higher rate of job creation, with an increase of 38,000. This followed an upwardly revised figure of 4.3 million from June. This had previously been estimated as 2.4 million.
Despite this revision, the jobs market in the U.S. is still far from a total rebound, as 19.7 million jobs were lost in March and April. Layoffs were most prevalent in sectors most affected by coronavirus shutdowns such as hospitality, retail and travel, but were felt elsewhere too.
"We have seen the slowdown impact businesses across all sizes and sectors," said Ahu Yildirmaz, vice president and co-head of the ADP Research Institute.
Large businesses (of 500 or more employees) fared the best for hiring, as according to the report, they accounted for 129,000 of the total. Small firms (1-49 employees) also grew by 63,000.
Mid-sized businesses are still being hit, however, recording drop of 25,000.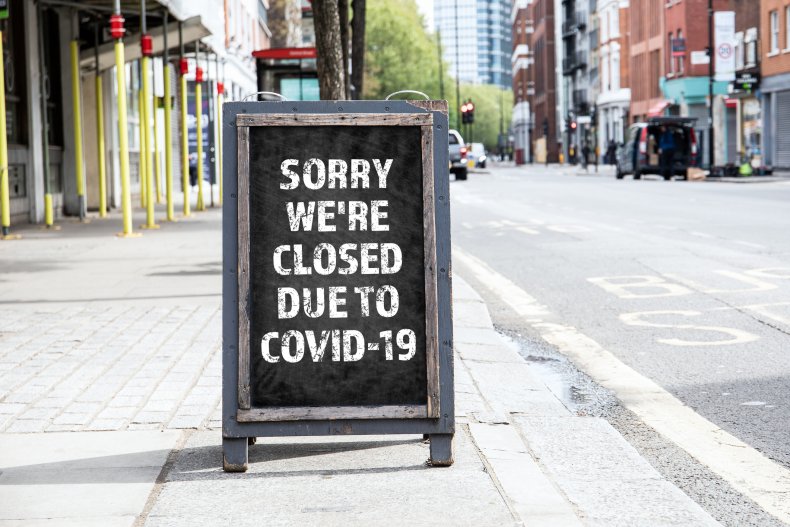 These numbers come ahead of Friday's jobs report, where economists have predicted a rise of 1.6 million in nonfarm payrolls.
Estimations and official reports have remained volatile during the pandemic and have been subject to huge revisions. Alongside this, ADP reports and government numbers have varied widely in the past.
This is against the backdrop of news that without additional funding, millions of unemployed Americans are staring down the barrel of financial insolvency by the end of August.
According to a stark new analysis, workers who were laid off or placed on temporary leave since the onset of the coronavirus pandemic have seen their personal finances deteriorate in July, per the analysis by pollster Morning Consult, citing three of its recent surveys.
Without income from work or the now-expired $600 boost to unemployment insurance, 5.4 million unemployed Americans will run out of money to pay for things like rent, auto payments, credit cards, health insurance, food, and clothing by the end of this month.
These numbers also come as negotiations over a fifth round of coronavirus support stall in Congress. The next round of economic impact payments is likely to largely resemble the first payments, but lawmakers have met an impasse on key terms. The delay in any agreement is likely to leave many who have lost their jobs in limbo.