The political action committee Really American, which supports Democrats in Georgia, has released an advertisement targeting Republican Senator Kelly Loeffler's allegedly shady financial dealings as a reason to vote her out of office.
Loeffler is expected to face off against Democratic opponent Reverend Raphael Warnock in a special election scheduled for January. In January, Loeffler allegedly received intelligence in January during a classified briefing that indicated the coronavirus would wreak havoc on the U.S. economy, leading her to sell millions of dollars worth of stocks.
According to the video from Really American, those transactions equate to "craven corruption." A voiceover on the video said: "As America's richest member of Congress with more than $500 million, crooked Kelly Loeffler is using her money to shield herself from the law."
Loeffler's husband, Jeffrey Sprecher, is the chairman of the New York Stock Exchange. In August, Forbes estimated that Loeffler and Sprecher may be worth at least $800 million. The advertisement implies that the Department of Justice abandoned a probe into Loeffler's stock sales after Sprecher made a sizable donation to a Trump super-PAC.
"Crooked Kelly Loeffler thinks the law shouldn't apply to rich people like her," the video concluded.
Newsweek contacted the Loeffler campaign for comment.
The Department of Justice began investigating Loeffler's transactions as possible insider trading in March. In April, Loeffler told Fox News that the controversy over her stock transaction was the result of a political ploy.
"This was a political attack designed to take away from the issue at hand and to use this outbreak to play politics," Loeffler said. "We have addressed this and taken extraordinary measures to make sure that we can't be attacked for our success. This gets at the very heart of why I came to Washingon, to defend free enterprise, to defend capitalism. This a socialist attack."
According to the Federal Election Commission, Sprecher donated $1 million to America First Action, a super PAC that supported President Donald Trump in April. The Department of Justice dropped its investigations into Loeffler's stock sale in May.
At the time, Loeffler spokesman Stephen Lawson called the DOJ's decision a "clear exoneration" of Loeffler. "This was a politically-motivated attack shamelessly promoted by the fake news media and her political opponents," Lawson said.
Loeffler's campaign against Warnock has drawn national attention as one which could decide which party gains control of the U.S. Senate. Warnock and fellow Democrat Jon Ossoff are both expected to face off against Republicans in the January election. If Warnock and Ossoff win, Democrats would gain control of the Senate.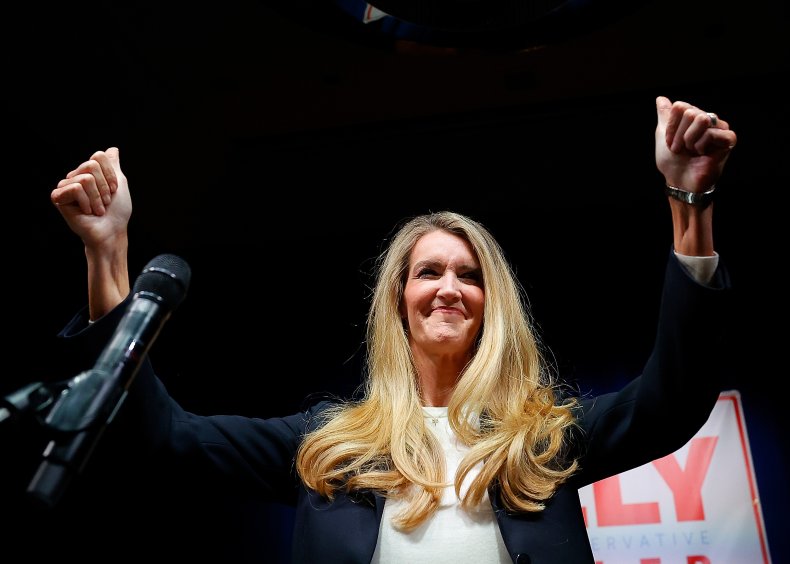 Correction 11/19/20, 10:15 a.m. ET: The article and headline were updated to correctly state the video was released by Really American PAC.