Pro Boxer Danny Kelly Jr. Shot Dead in Front of Children on Christmas Eve: Police
A professional boxer in Maryland was shot dead in front of his children on Friday in what police are investigating as a potential road rage incident.
Officers responded just before 5 p.m. on Christmas Eve and found the man, Danny Kelly Jr., of Clinton, Maryland, unresponsive in the driver's seat of an SUV. Kelly was pronounced dead at a hospital, police said.
A preliminary investigation found that Kelly, 30, was driving with his girlfriend and three children at the time of the incident.
"Preliminarily, it appears the suspect's vehicle pulled up next to Kelly's SUV and someone inside opened fire," the Prince George's County Police Department said on Saturday, adding that no one else in Kelly's vehicle was injured.
Kelly and his family were on their way to a holiday dinner at the time of the shooting, police said.
"This is an absolutely heartbreaking loss for Mr. Kelly's family and friends. He is not home with his loved ones today on Christmas who are now mourning his loss instead of celebrating the holiday," stated Acting Major David Blazer of the police department's major crimes division.
"If any other drivers saw anything there on Christmas Eve or may have information that could help, please call us. You can stay anonymous. We are committed to providing answers to his family," Blazer added.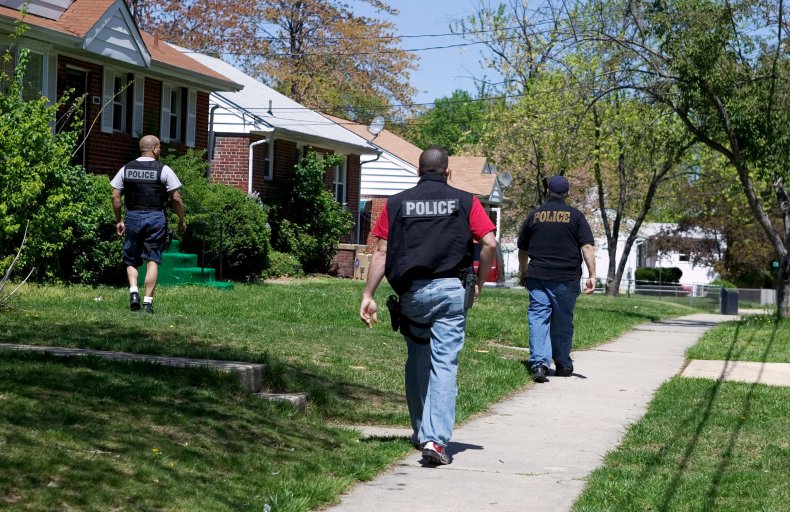 Police say they are offering up to $25,000 "for information leading to an arrest and indictment in this case." The shooting occurred in Temple Hills, Maryland, on St. Barnabas Road, which police noted is "a heavily-travelled roadway."
According to news station WUSA9, Kelly competed professionally as a boxer.
"What I can tell you is that he was a family man just making it the best way he could," retired professional fighter Luther F. Smith Jr. told WUSA9.
"And he damn sure didn't deserve to be cut short from life like this," Smith added.
The news station reported that Kelly's children are the ages four, seven and nine.
"I still can't believe that he won't answer my call," Kelly's younger cousin, Brian, told the station. "Which is crazy because I was just with him."
The cousin said he had a message for Kelly's shooter: "You really took a big piece of my heart I thought I never had," he said. "I swear you crushed me."