Pro-China Groups Blocked From Playing Drums as Xi Arrives in U.K.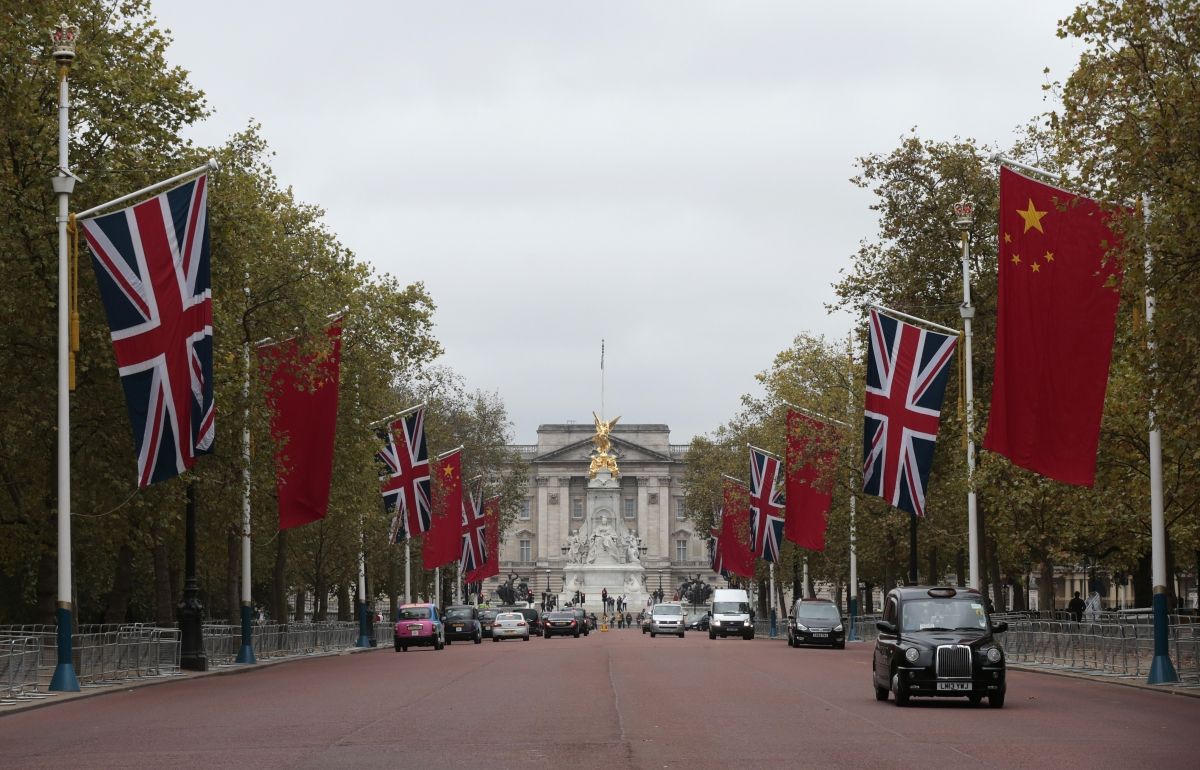 Pro-China demonstrators were told they will not be able to play drums in the Royal Parks near Buckingham Palace, where Chinese President Xi Jinping kicked off his state visit to the U.K. on Tuesday, according to the Guardian.
The decision was due to regulations governing the playing of instruments in Royal Parks. In 2005, when former Chinese president Hu Jintao made an official state visit to Britain, pro-China groups were permitted to play drums. It is unclear what prompted the change in regulation.
"The Royal Parks have a long history of accommodating peaceful public protests," A spokesperson for the Royal Parks told the Guardian. "We usually only allow protests in Hyde Park but in exceptional circumstances we will consider applications for demonstrations elsewhere, providing they adhere to the park regulations. But we must not lose sight that these are public parks, primarily places for recreation, and we must ensure they are managed in a way that caters for all park users."
President Xi and his wife Peng Liyuan arrived Monday night at Heathrow airport. The Chinese president will stay in Britain until Friday during which time the focus will be on strengthening economic ties between the two nations.
British Prime Minister David Cameron and Chancellor George Osborne have been criticized by human rights groups such as Amnesty International for seemingly ignoring human rights issues in China.
"The visit comes amidst a marked deterioration in the human rights situation in China under President Jinping's leadership," Amnesty has said. "The government has ratcheted up censorship of the Internet, clamped down on civil society, increased its ideological controls over the media and academia, and launched several large-scale crackdowns on human rights defenders, lawyers, and activists."
Hundreds of protesters from Amnesty, pro-Tibetan groups and other Chinese dissident groups gathered in St James's Park on Tuesday morning, as President Xi was driven along the Mall to Buckingham Palace. The Chinese premier will attend a banquet at the palace on Tuesday evening.