Pro-Democracy News Site Shut Down by Hong Kong Govt After 'Seditious Publication' Claims
A pro-democracy news outlet in Hong Kong was shut down on Wednesday following a police raid on its office. The actions taken against Stand News included the freezing of its financial assets, and the arrest of a senior staff member on suspicion of "seditious publication" violations, according to a report from Reuters.
Stand News was started in 2014 as a nonprofit, and it was one of the last remaining major pro-democracy publications left on the city after investigations tied to state national security concerns resulted in the closure of Apple Daily, a pro-democracy paper that had been published since 1995.
According to the Reuters report, Steve Li, the head of the Police National Security Department said the reason for the actions taken against Stand News was because it had "published news and commentary inciting hatred against authorities," Reuters writes.
"We are not targeting reporters. We are targeting national security offenses," Li said, according to Reuters.
This move sparks concerns over potential violations of the Sino-British Joint Declaration, a treaty that was signed in 1984 that set the conditions upon which the United Kingdom would return Hong Kong to China in 1997. Under the guidelines of the declaration, freedom of speech and the press are protected.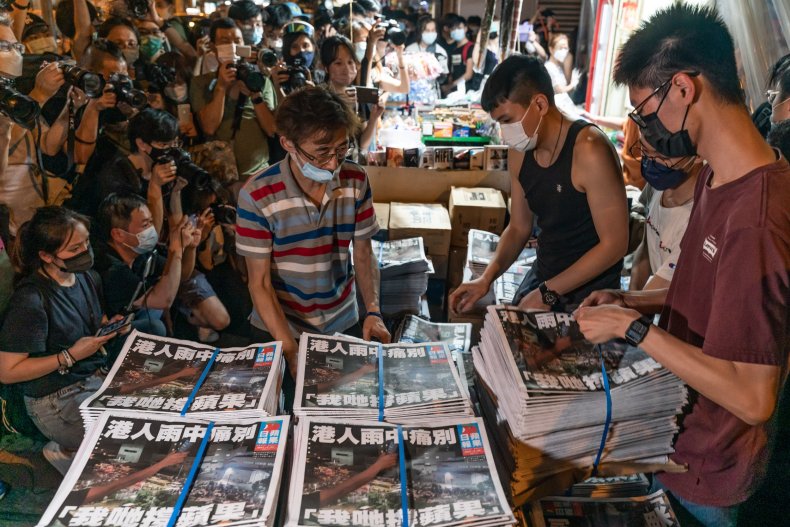 Hong Kong's crackdown on Stand News sparked condemnation from the international community. Germany offered a statement of censure and the United Nations Human Rights Office expressed alarm over the "extremely rapid closing of the civic space and outlets for Hong Kong's civil society to speak and express themselves freely," Reuters reported.
The closure of Stand News stands as one of the many actions Beijing has taken to thwart pro-democracy sentiments in Hong Kong following a wave of protests in 2019 and 2020. In response to these protests, Hong Kong implemented national security laws aimed to crack down on threats of secession from mainland China and any undermining of the central government's authority.
Sedition is not included in the national security laws, however, according to the Reuters report, recent court judgments have given authorities the power to "deploy rarely used colonial-era laws covering sedition."
Three men and four women employed with Stand News were arrested in connection with the raid. Li said that police seized over $7.8 million worth of assets and took computers, phones, and other materials. He did not rule out that additional arrests would be made.
Ronson Chan, Stand News deputy assignment editor and the head of the Hong Kong Journalists Association (HKJA), was not arrested during the raid, but he said his computer, phone, tablet, press pass and bank records were confiscated after police searched his home.
"Stand News has always reported news professionally," Chan told reporters.