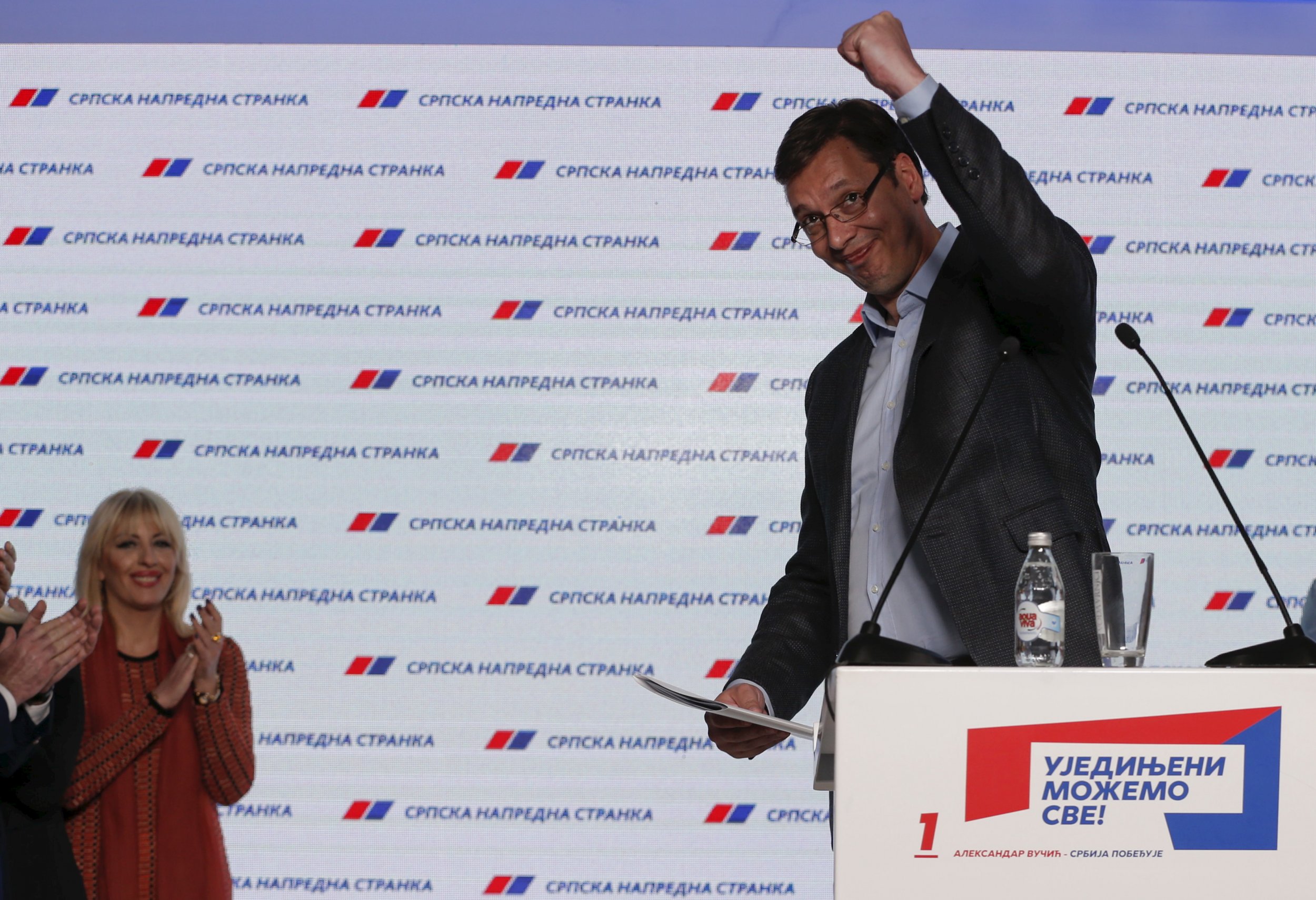 Serbia's pro-EU Prime Minister Aleksandar Vucic has claimed victory in his country's snap parliamentary election, as his party won almost half of all votes, national newspaper Blic reports.
The vote was called two years ahead of time, as Vucic claimed his government wanted a clear mandate to continue Belgrade's reform push for EU membership. The deadline for reforms is 2019, meaning if Vucic begins a new four year term now, he may preside over Serbia joining the 28-nation union.
With over 95 percent of the votes counted, Vucic 's progressive SNS party had effectively repeated their triumph at the last election, winning 48 percent of the national vote. The party formed a coalition with the Socialist Party of Serbia (SPS) then, and look likely to do so again as the Socialists won 12 percent of the vote, dropping one percent from their result in 2014. Vucic may choose to govern alone but support from the Socialists would bring him from a simple majority, closer to a two-thirds majority.
Vucic needs half of the 250-seat parliament to form a government, and 158 seats for an absolute majority. How many seats Vucic's or any other party wins depends on how many small parties scrape past the threshold for parliamentary seats.
While opposition to the government faltered, the result saw several small parties hoover up around the five percent threshold for entering parliament thus ensuring the return of far-right, pro-Russian SRS to parliament after a four-year absence. The party won nearly 8 percent, meaning they are the country's third most popular party, behind SPS. Three other parties are expected to also enter parliament.
Despite their return to the assembly SRS leader Vojislav Seselj claimed he was disappointed the party had not won more votes, hoping to "prove our superiority".
This means SRS are the leading party opposing EU membership during the current parliament, should it last its full four-year term. Sunday's election was Serbia's third election in less than four years.