Pro-GOP Business Lobbying Giant Goes to War With Trump Over Tariffs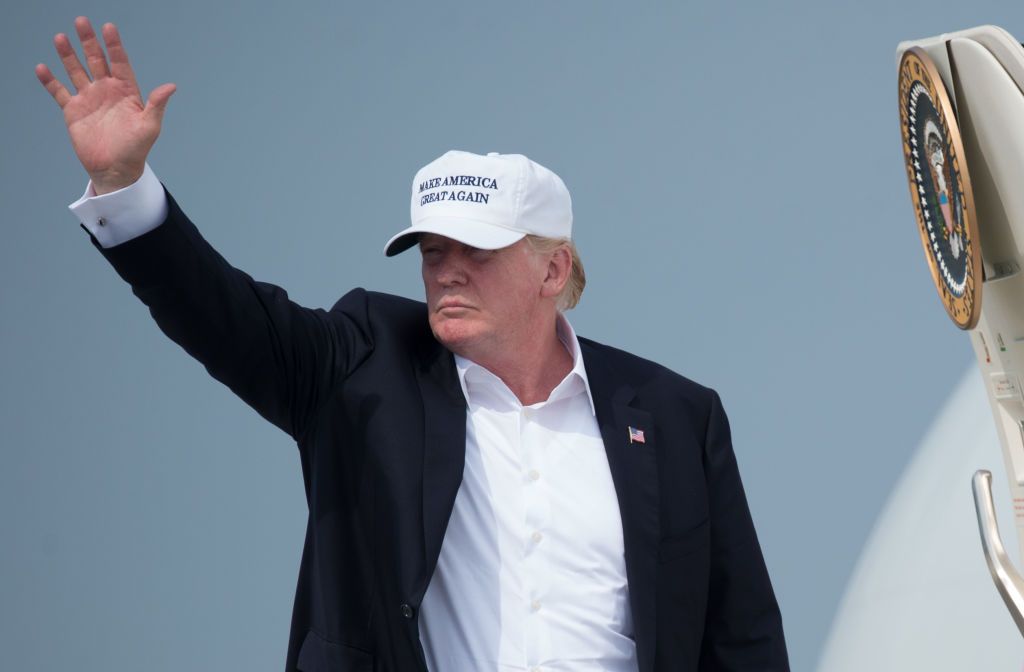 The U.S. Chamber of Commerce—the nation's largest business group and one of the GOP's staunchest allies—is launching a campaign on Monday to oppose Trump's trade tariff policies.
With some of America's tightest trading partners imposing retaliatory measures, Trump's approach to tariffs has unsettled financial markets, straining relations between the White House and the Chamber.
The new campaign, first detailed to Reuters, is an aggressive effort by the business lobbying giant. Using a state-by-state analysis, it argues Trump is risking a global trade war that will hit the wallets of U.S. consumers.
"The administration is threatening to undermine the economic progress it worked so hard to achieve," said Chamber President Tom Donohue in a statement. "We should seek free and fair trade, but this is just not the way to do it."
The Chamber, which has 3 million members, has historically worked closely with Republican presidents, and praised Trump for signing business tax cuts in December. But mounting trade tensions have opened a rift with the president.
Trump has implemented billions of dollars in tariffs targeted at China, Canada, Mexico and the European Union, saying such moves are needed to offset trade imbalances.
Nations have begun retaliating. On Friday, Canada struck back at U.S. steel and aluminum tariffs, vowing to impose punitive measures on $12.6 billion worth of American goods until Washington relents.
China is expected to impose a new 25-percent tax on soybeans in July. Mexico is adding duties to pork imports. The EU has targeted $3.2 billion in American goods exported to the 28-member bloc, including bourbon and Harley Davidson motorcycles.
On Monday, the European Union warned that $300 billion in U.S. exports could be hit by retaliatory tariffs.
In the European Commission's written response to the Trump administration's investigations into car and car part imports, it warns that the effect on U.S. exports could be huge, with 19 per cent of U.S. exports hit.
Pushing back on Trump, the Chamber based a state-by-state analysis on data from the U.S. Department of Commerce and government agencies in China, the EU, Mexico, and Canada.
Trump has previously been persuaded to back off of trade threats with the argument that states that backed him in the 2016 presidential campaign will be hit hard.
For example, the Chamber said Texas could see $3.9 billion worth of exports targeted by retaliatory tariffs; Tennessee, $1.4 billion; and South Carolina, $3 billion.