A farmer in New Zealand who made headlines when he voluntarily handed in his firearm after the Christchurch mosque attacks is among many New Zealanders who have been targeted by American pro-gun voices on social media.
John Hart, who farms in the Wairarapa region, just north of the capital, Wellington, uses guns for stock management and pest control. He says he has received a barrage of abuse since he gave police his semi-automatic weapon to be destroyed, a move that he publicized in a tweet.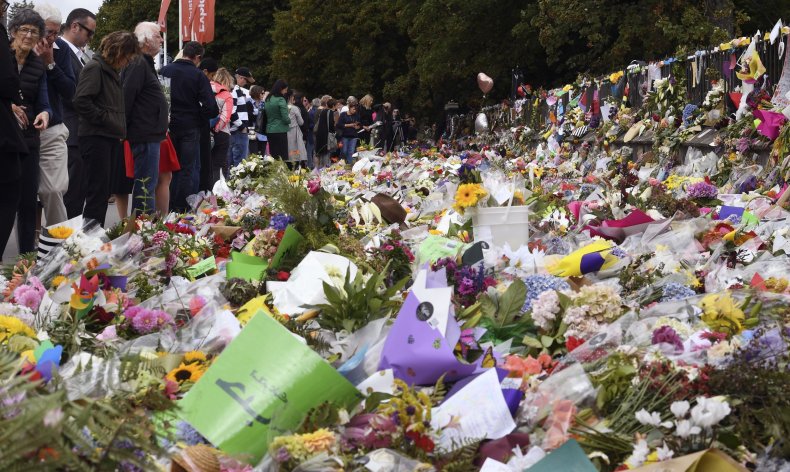 Hart said he had received more than 8,000 tweets directed at him personally, telling The New Zealand Herald: "It kind of went nuts. Within a couple of hours I realized it was getting much, much bigger, because it was getting comments from all over the world."
He said comments on his Facebook page ranged from users accusing New Zealand of being a dictatorship to messages like "What kind of man are you?" and that he should "cut off his own penis."
"It was just this absolute trash fire, just incoherent rage," he told the paper.
Analysis by the Herald showed that since the Christchurch mosque attacks on March 15 that quickly led to a ban on military-style semiautomatics and assault rifles, there have been nearly 9,000 tweets about the country's gun control laws, and these have been retweeted 90,000 times.
More than two-thirds came from U.S. social media users who used hashtags such as #NRA, #2A (for second amendment) or #MAGA. Users would often tag the New Zealand Prime Minister Jacinda Ardern, and the police, accusing them of being socialists and dictators.
Some backed the gun reforms, but many were pro-gun voices who said it was a "gun grab" or an attempt to "disarm" New Zealanders, the paper found.
Chelsea Parsons, from the Center for American Progress, a think tank in Washington, D.C., told the paper that gun lobbyists in the U.S. have simply been taken aback at the speed with which New Zealand lawmakers acted.
She said, "NRA and the gun lobby in the U.S....promote this narrative of futility, which is 'We shouldn't consider new gun laws because gun laws won't work.'
"We're already hearing from the advocacy community here: 'Why can't our leaders do what Prime Minister Ardern is doing in New Zealand? Why can't we have that?'"
Ardern announced on Thursday that her government will introduce legislation next week to prohibit the purchasing of military-style guns, the Otago Daily Times reported.
A Royal Commission inquiry, reserved only for the most serious events, would look at the circumstances of the attack, what role the accessibility of semiautomatic weapons and social media played, and the role of government agencies in the lead-up to the attacks.
Meanwhile, the prime minister welcomed Facebook's decision to crack down on white nationalism and supremacism, but also called for a coordinated global effort to tackle online hate speech.