Pro-gun Group Edited AR-15 Wikipedia Page to Hide Mass Shootings
A group of pro-gun Wikipedia editors tried to hide the true number of mass shootings associated with the AR-15 rifle in the aftermath of the Marjory Stoneman Douglas High School shooting in Parkland, Florida.
The Verge reported that the Wikipedia Project: Firearms (WP: Firearms) group worked to remove mentions of mass shootings or gun control controversies on the "Colt AR-15" Wikipedia page. On February 15, the day after the Parkland shooting, 200,000 people were directed to the page after searching for "AR-15."
Wikipedia relies on specialist knowledge groups to curate its articles. The website says, "The English Wikipedia currently has over 2,000 WikiProjects, about 1,000 of which are monitored by 30–2,000 editors and all with varying levels of activity."
WP: Firearms members coordinated their opposition to the inclusion of any mass-shooting coverage, instead limiting information to the technical details of the weapon. One editor wrote: "Mass shootings already have their own articles, all relevant info is, or should be, in that page and not needlessly duplicated on other articles. If we start adding info about just one shooting incident to one tenuously-connected article, we'll be opening a literal Pandora's box (figuratively speaking)."
Newsweek subscription offers >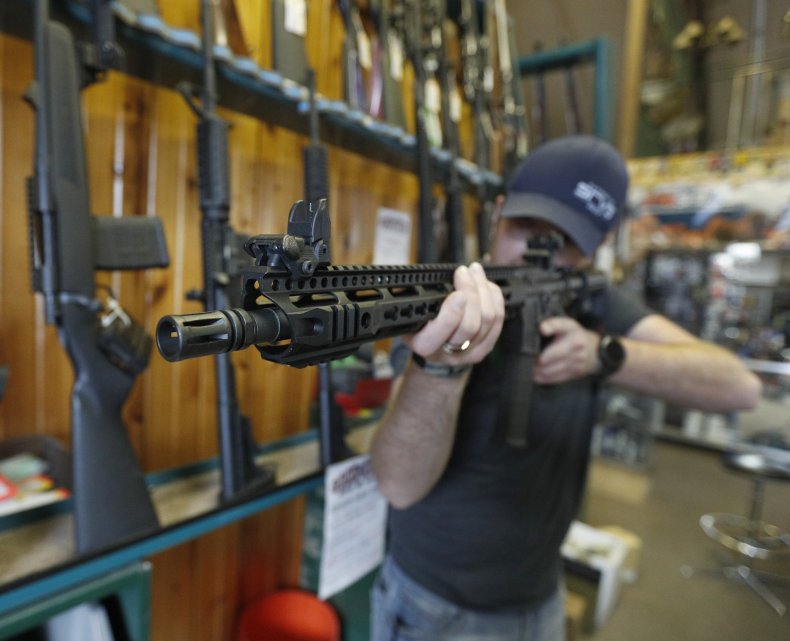 "AR-15" has become a catchall term for semi-automatic assault-style rifles based on the Colt AR-15. When gun manufacturer Colt's patent on the design expired in 1977, this type of rifle began to be manufactured under numerous names by many different companies.
The National Shooting Sports Foundation prefers the term "modern sporting rifle," not least because it portrays the platform—designed for easy, effective and deadly military use in the jungles of Vietnam—as a nonthreatening sporting tool.
The Washington Post has claimed that four of the five deadliest shootings in U.S. history have involved AR-15 model rifles: the 2017 Las Vegas shooting; the 2016 Orlando, Florida, nightclub shooting; the 2012 Sandy Hook Elementary School shooting in Connecticut; and the 2017 Sutherland Springs, Texas, church shooting. While the weapons used were all the same basic AR-15 model, the actual brands differed.
Newsweek subscription offers >
WP: Firearms used this technicality to avoid the inclusion of comprehensive mass shooting information on the Colt AR-15 page, where most "AR-15" searches are directed. "This is not the correct article for information that is about AR-15's in general," one editor said. "That section of the article should be edited to remove the references to crimes that were not committed with Colt AR-15 rifles."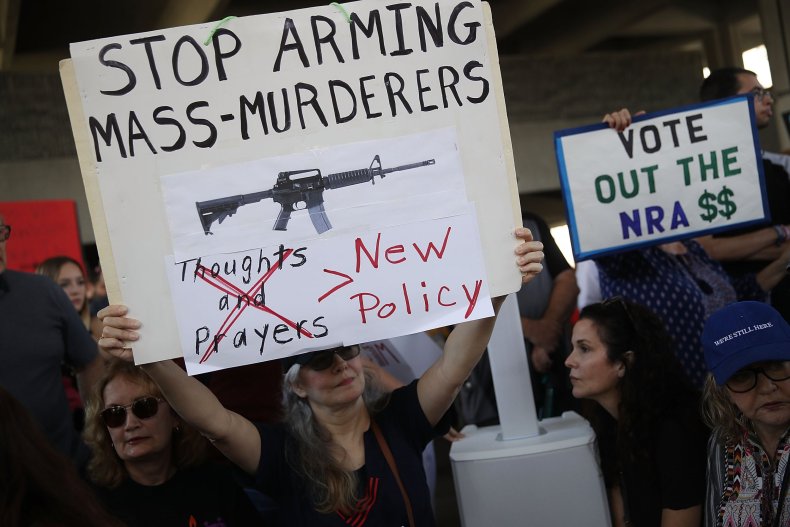 The Verge also reported that the WP: Firearms group is involved in editing the National Rifle Association's Wikipedia page. In December 2017, a user known as "Snooganssnoogans" suggested a new section looking at the racial criticisms of the NRA. The user's justification was the public outcry over the NRA's notable silence after Philando Castile—a black man who legally had a handgun in his car—was shot dead by a police officer during a traffic stop, despite telling the officer that he had a weapon.
One WP: Firearms member wrote: "There seem to be a move to call the NRA a racist organization because they didn't immediately condemn a police shooting to satisfaction of anti-police, anti-gun, anti-NRA writers. I encourage everyone to comment."
Other WP: Firearms responded so quickly that concerns were raised that Wikipedia's anti-canvassing rules may have been broken,The Verge said. "The fact that they give the police the benefit of the doubt until all the facts are in does not make the NRA racist," a user called RAF910 wrote. "It makes the NRA cautious. Unlike most of the so-called news organizations that automatically attack white police officers for shooting black suspects."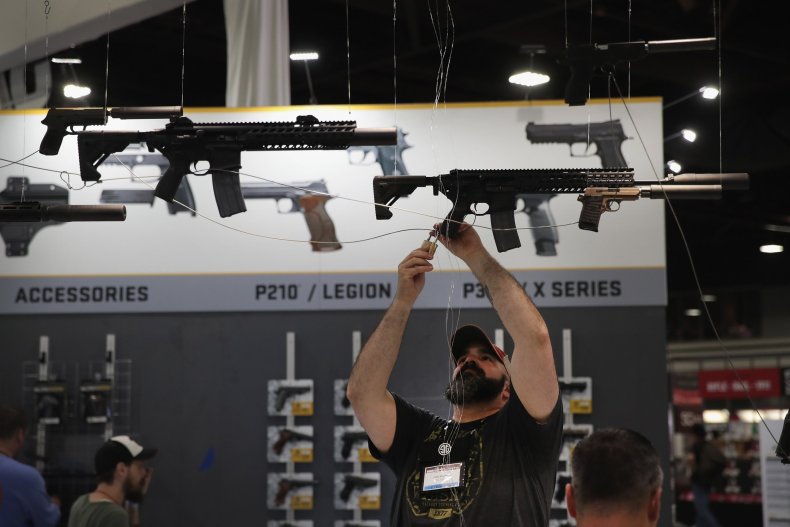 Wikimedia told The Verge that its model is designed to reduce bias as much as possible, and that WikiProject groups do not inherently have more influence over content than other lone editors.
"Both articles you mention are actively being discussed and edited by volunteer editors, and will likely continue to change," a representative said in an email. "While it will always be a work in progress, Wikipedia is constantly improving as more editors engage and contribute to its articles, leading to a more balanced representation of the facts over time."
Pro-gun Group Edited AR-15 Wikipedia Page to Hide Mass Shootings | U.S.