Pro-Gun Pastor Accused of Kidnapping Women, Shooting One who Refused to Have Sex With Him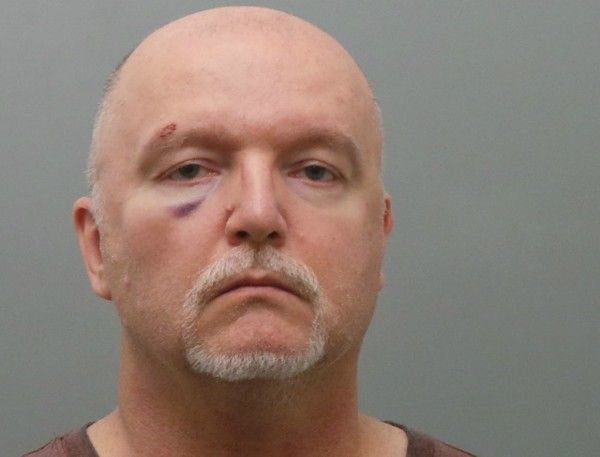 A former pastor has been charged with murder after he allegedly kidnapped three women and forced two to perform sex acts on him.
Thomas Bruce, 53, of Missouri, was charged with 17 crimes including first-degree murder, sodomy, kidnapping, burglary, and tampering with evidence on Wednesday following the incident on Monday, according to The St. Louis Post-Dispatch. He is being held without bail.
According to charges seen by The St. Louis Post-Dispatch, Bruce initially posed as a customer of the Catholic Supply store in Ballwin and left the store. He then returned with a gun, and demanded the three women get into a room at the back of the store.
At gunpoint, he ordered the women to take off their clothes and forced two of them to perform sex acts. When the other victim refused, he killed her. He then made the two women "continue performing deviant sexual acts on him."
Bruce was charged with tampering with evidence by throwing out clothing. St. Louis County Prosecutor Robert McCulloch said in a press conference on Wednesday the item was recovered.
St. Louis County Police are as yet unaware as to why Bruce had targeted the store specifically.
McCulloch said: "It seems to me that a guy like this saw an opportunity. There were three women in the store alone."
In a social media post last shared last week seen by USA Today, Bruce appeared to express his distaste for gun control laws. He wrote: "We should stop expecting criminals to follow the rules.
"I'm hoping we end gun-free zones and put the criminals on notice that they will be stopped."
Officers couldn't find any obvious political or religious basis for the attacks, they said in a press conference, and they did not know if he had previously visited the store.
Bruce did not previously have a criminal record, according to police.
County police chief Jon Belmar said he had served as a police officer for over 30 years, and the crime was "one of the most disturbing things I've ever had occasion to investigate."
According to the St. Louis Post-Dispatch, Bruce worked at the Cavalry Chapel as a pastor for a small congregation until 2007. The newspaper cited David Fitzgerald, a pastor associated at an affiliated church.
In a statement shared on Facebook on Wednesday, Dan Stutte, president of Catholic Supply wrote: "We are deeply relieved that an arrest has been made. Our sincere thanks to the St. Louis County Police Department for its dedication and excellent work.
"We are eternally grateful to our employees, customers and the community for the outpouring of support."