Pro-Islamic State Militants Seize Libyan University: Report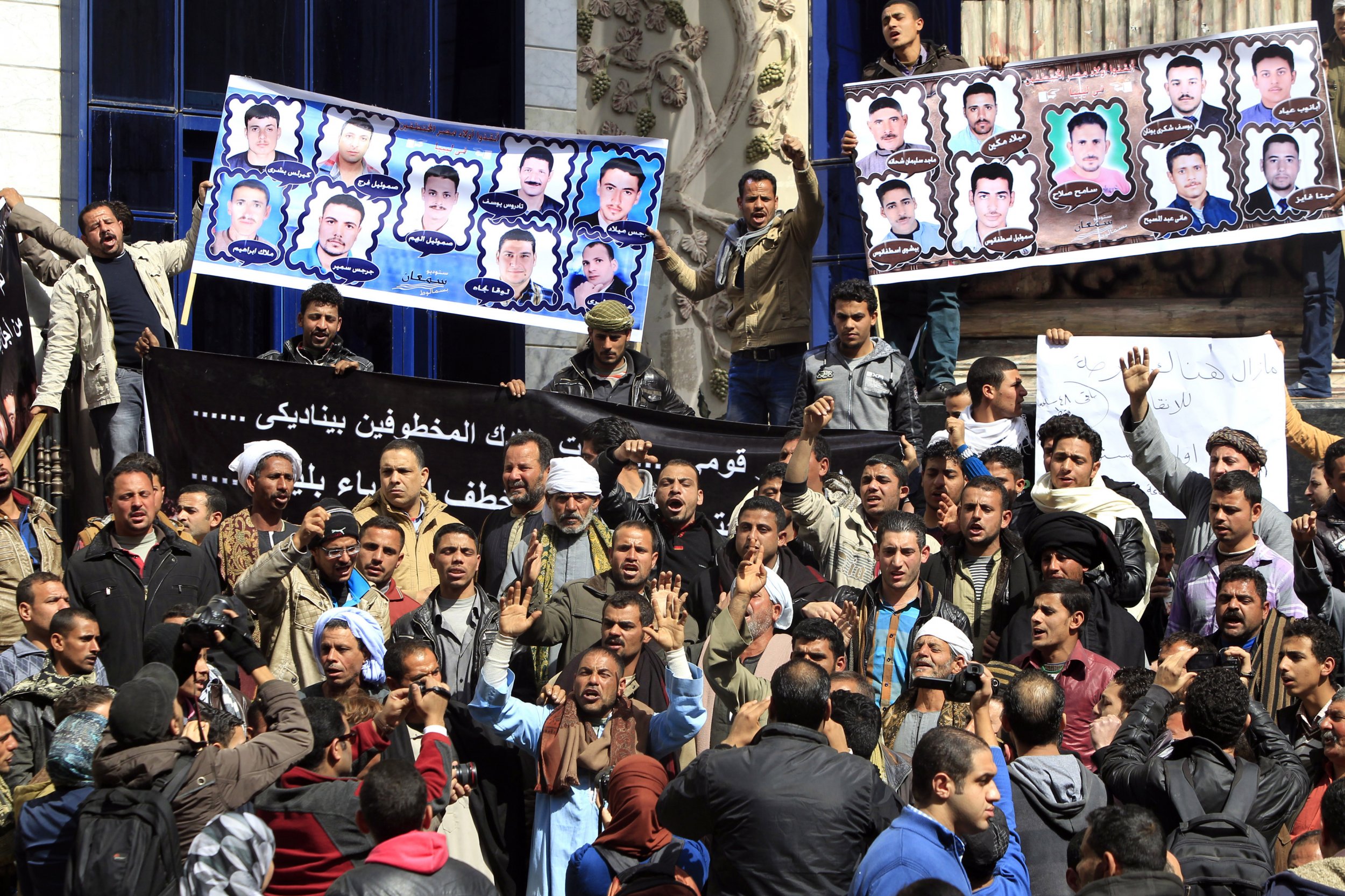 CAIRO (Reuters) - Militants claiming loyalty to Islamic State have seized the university in the central Libyan city of Sirte, residents said on Thursday, days after a video showed them staging a convoy parade.
Islamist militants have made inroads into parts of the North African oil-producing country, exploiting a power vacuum created by a violent struggle for control between two competing governments.
On Monday Egyptian planes struck suspected Islamic State targets in eastern Libya, after the group released a video showing the execution of 21 Egyptian Christians kidnapped in Sirte.
On Wednesday Egypt and the official Libyan government asked the United Nations Security Council to lift an arms embargo and help build up the army to tackle the jihadists.
"The group took control of the university yesterday," a Sirte resident said, asking not to be named. A picture posted on social media showed an Islamic State flag at the university's entrance.
"Two days ago they had already seized the city's administrative complex and expelled all employees."
Sirte residents said the militants had also taken over a radio station and other government buildings. A video on social media showed a convoy of vehicles flying Islamic State flags apparently driving through the city.
Sirte, birthplace of former Libyan leader Muammar Gaddafi, has been a stronghold of Ansar al-Sharia, an Islamist group blamed by the United States for a 2012 assault on the U.S. diplomatic compound in Benghazi which killed the ambassador.
The unofficial government controlling Tripoli and parts of western Libya had sent troops to Sirte, a military source said.
"Batallion No. 166 has been commissioned by the general chief of staff in Tripoli to start securing state institutions in Sirte," the source said.
Libya's recognized government and elected parliament have been confined to the country's east since a rival group called Libya Dawn seized the capital Tripoli in August, reinstating the previous assembly and installing a rival government.
World powers have not recognized the Tripoli administration, which opponents say is backed by Islamists.
Its head, Omar al-Hassi, said in a televised speech Gaddafi loyalists in Sirte were trying to use the name of Islamic State to undermine Libya's reputation.
He also accused Egyptian President Abdel Fattah al-Sisi of trying to seize eastern Libya to secure its oil and gas.