Pro-LGBTQ Users Hijack Homophobic Russian Hashtag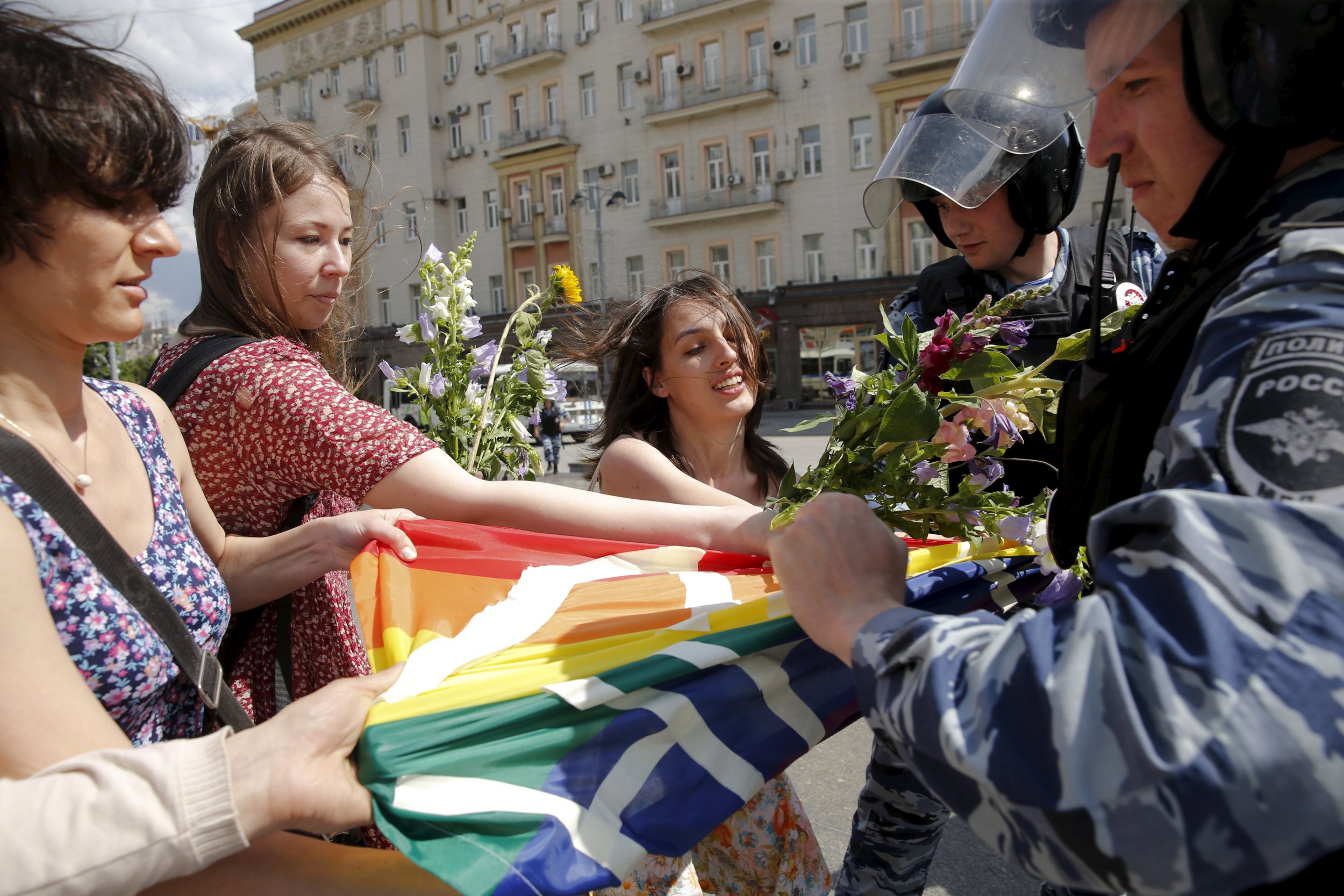 Russia is not exactly known for its acceptance of the LGBTQ community and a social media campaign declaring that "Gays Are Not People" in Russia on Monday set Twitter ablaze. However it was not for the reason its authors intended.
The hashtag #ГеиНеЛюди (Gays Are not People) appeared on Monday morning alongside posts declaring that homosexuality is "unnatural", quickly gathering traction not only on Russian Twitter but also in neighbouring Ukraine and Belarus, where Russian is also spoken.
Almost instantly, Russian-speaking Twitter users hijacked the hashtag, posting messages of support for the LGBTQ community, venting their anger at the hashtag and taunting homophobic users with a torrent of images of same-sex couples kissing.
Some ventured guesses as to what gay people would be, if not human. "I'm an alien," one user declared, while others ironically asked if gay children came "from space". Among the tweets there were similar declarations of users outing themselves as "kittens", "unicorns" and other fictional and nonfictional living creatures.
#ГеиНеЛюди pic.twitter.com/X0Iqad9hc0
Other users chose to liven up the discussion with images of celebrities who have championed same-sex love, striking very different poses.
#ГеиНеЛюди pic.twitter.com/18ft0dKtfy
Very different indeed.
Я когда увидела тег #ГеиНеЛюди pic.twitter.com/jqUHyZ3rX6
Photos and GIF images of same-sex couples also appeared on Twitter under the hashtag.
Только в России люди ненавидят геев. Почему? Из-за того что они не похожи на вас самих? Это глупо.#ГеиНеЛюди pic.twitter.com/76MstDT15b
"Hello, homophobes," one Twitter user posted, hoping to serve less tolerant members of the Twittersphere an unwanted surprise.
Привет гомофобам✨✨ #ГеиНеЛюди pic.twitter.com/CgbAFkLgE2
#ГеиНеЛюди pic.twitter.com/yF96ds1wKl
#ГеиНеЛюди
Лесбиянки - богини _ pic.twitter.com/xeMwoCOwPU
А ну завалили все свои ебачи #ГеиНеЛюди pic.twitter.com/0cLvR4MR50
От @fucknonsense0
Типа три последние фотки да #ГеиНеЛюди
Выведем этот тег pic.twitter.com/VDGqt0p0j6
The backlash even led to tweets declaring that "Homophobes are not people". Some of the most evocative posts made use of fewer words and more rainbows, unicorns and a ubiquitous, one-finger salute:
#ГеиНеЛюди
Гомофобы, это вам pic.twitter.com/oOop6eb6Se
Pro-LGBTQ Users Hijack Homophobic Russian Hashtag | World