Pro-Life Americans Must Help Defend the Democratic Process | Opinion
The right to life is under attack like never before. The assaults we've seen on the innocent unborn in just the first two months of the Biden-Harris administration have been constant and brazen.
Pro-abortion Democrats in Congress know they have only a two-year window to push through their agenda, or else figure out how to cement their power indefinitely. They cannot win a fair fight, so they've decided to rewrite all the rules—from getting rid of the filibuster to enlarging the Supreme Court and seizing control over elections to put all the power in Washington instead of in the hands of the people.
If they succeed, it will be game over for the pro-life movement. Though armed with life-saving truth, we will be unable to fight this battle in the political arena—where we have proven our ability to win—and our hard-earned gains will be lost.
This is a pivotal moment when all pro-lifers must unite to protect our cherished right to vote in fair and free elections. It's our only shot.
The abortion movement has every reason to fear the democratic process. From the start, it's run to the courts to impose an agenda so unpopular it could scarcely be achieved at the ballot box. Now, even the courts are slipping out of its grasp and Roe v. Wade is in peril.
Now more than ever, pro-life Americans have an interest in keeping elections free and fair—and away from the control of pro-abortion Washington elites. Our election system faces the greatest credibility crisis I have seen in three decades in politics. Countless Americans have so lost faith in our system that they see little point in voting at all. Looking for voter suppression? Look no further.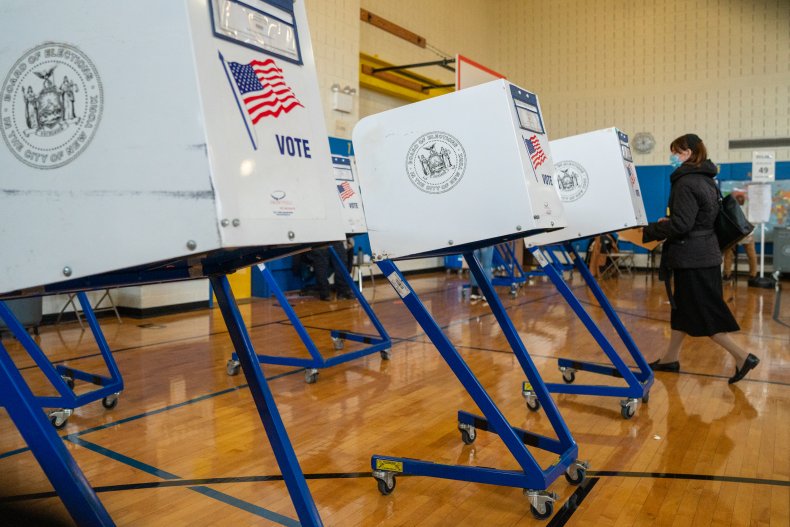 Whether you are a Republican, independent or one of the millions of rank-and-file pro-life Democrats shunned by party leadership, everyone should want this enormous problem remedied.
The last thing we should do is make the COVID-19 pandemic's temporary deviations permanent, or worse, expand them. Yet the so-called For the People Act (H.R.1/S.1) would do just that—seizing federal control of elections in all 50 states, preventing them from implementing popular safeguards that voters of all stripes support, inserting partisanship in the Federal Elections Commission, forcing pro-life voters to fund pro-abortion candidates and more.
It is not only Republicans who've spoken out about this naked power grab. State-level Democratic election officials have criticized it using terms most papers won't print. In West Virginia, where many local officials are Democrats, Secretary of State Mac Warner testified to the overwhelming opposition of county clerks.
This bill poses an existential threat to the pro-life movement, and therefore to unborn children and their mothers. We must stand up against it. Maintaining the filibuster as a first line of defense is crucial, as are state-level reforms like those enacted in Georgia.
It hurts to see the ugly legacy of segregation weaponized against sincere proponents of election reform—including the majority of Black and Hispanic voters who support common sense-protocols like voter ID. On a personal note, I experienced the beginning of integrated schooling as a child in Greenville, North Carolina. At that young age, observing the manifest inequality our Black brothers and sisters still endured more than 15 years after Brown v. Board of Education was formative for me. Those lessons about the hard work of fighting entrenched injustice guide me today, as the pro-life movement continues the fight for human rights.
President Biden's incendiary comments in his first press conference—calling Georgia's new law "un-American" and "Jim Crow in the 21st century"—fly in the face of his pledge to heal and unite our divided nation. They demean the very communities his party purports to defend. They are further proof of his total capitulation to the most radical elements in his party.
Yet we must not fear the names Biden and his administration will call us—too much is at stake. Susan B. Anthony List will fight any agenda that jeopardizes our pro-life mission. In this case, saving lives and saving our republic may go hand in hand. I hope every pro-life advocate, and indeed, every fair-minded American will join us.
Marjorie Dannenfelser is president of the national pro-life group Susan B. Anthony List.
The views expressed in this article are the writer's own.